Netflix's The Umbrella Academy Full Trailer: It's Time To Save The World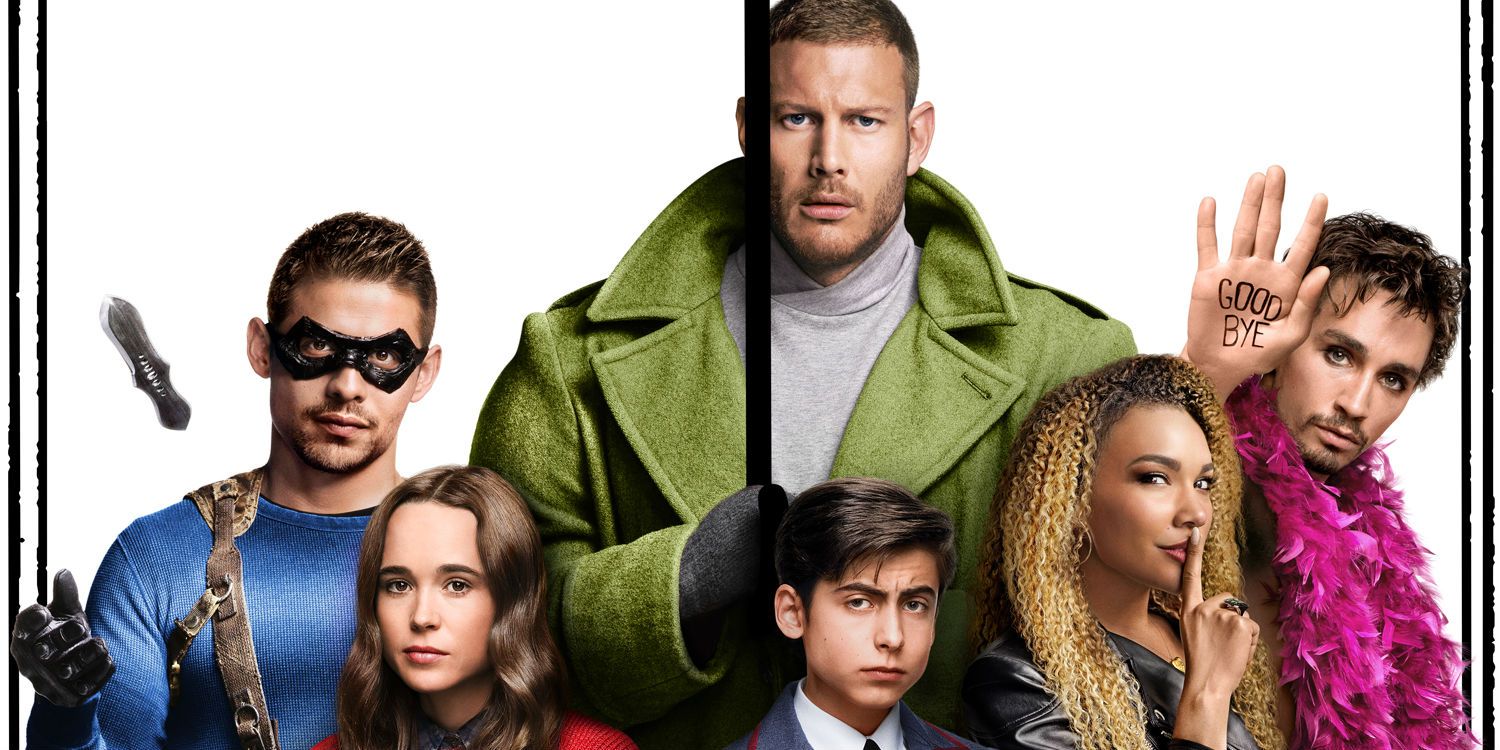 Netflix unveiled the full trailer for The Umbrella Academy, an upcoming original series. Based on the 2007 Dark Horse comic series from Gerard Way and Gabriel Bá, anticipation for the series has grown steadily since reports of a TV adaptation by Netflix surfaced in the summer of 2017. A year ago, it was revealed that filming had begun on The Umbrella Academy. Early on, Ellen Page was cast as Vanya (aka The White Violin), and Mary J. Blige was set to play a lead villain.
Similar to Watchmen, The Umbrella Academy takes place in an alternate timeline shaped by variations on major historical events. The story begins with the immaculate conception and sudden birth of 43 infants around the world. Seven surviving children are adopted by Sir Reginald Hargreeves, a mysterious and wealthy philanthropist, who intends to help them master each of their superpowers in order to save the world from a coming crisis. However his untimely death leaves the orphans on their own. The first Umbrella Academy teaser trailer was finally revealed last month, and Netflix has now followed up with a full one, less than a month away from the series premiere.
Related: Umbrella Academy TV Show Gets Release Date & First Look Images
Netflix's first full trailer leaves nothing to the imagination about the entrancing tones, choreography, soundtracks, and special effects that have come to be expected from their original series. The Hargreeves siblings are fully showcased trying to instigate a mission to save the planet, while managing their own dysfunctional relationships. Watch the trailer below:
As the heroes gather in the Hargreeves mansion - which looks like a set for Xavier's School For Gifted Youngsters - it's also made apparent that the apocalyptic foreshadowing will become a central storyline for the 10-episode initial run. The series also stars Tom Hopper (Merlin), Robert Sheehan (Misfits), David Castañeda, Emmy Raver-Lampman, Cameron Britton, Aidan Gallagher, Colm Feore, Adam Godley, John Magaro, Ashley Madekwe, and Kate Walsh (Grey's Anatomy).
For Netflix, the series is a potentially critical addition to their line-up of originals, not only because of The Umbrella Academy's existing fan base, but also the gap left by the ongoing departure of the Marvel TV series. Rival streamer Hulu has also had considerable success with their adaption of misfit superhero staple Runaways, which The Umbrella Academy will indirectly compete with. However Netflix has already set a precedent for success with comic adaptations resulting in hits like Chilling Adventure of Sabrina and, at least internationally, Titans. For fans of the graphic novel and newcomers alike, all signs point to The Umbrella Academy being another big win for Netflix.
The Umbrella Academy premieres on Friday, February 15 on Netflix.
Source: Netflix
This entry was posted by Screen Rant on January 24, 2019 at 10:01 am, and is filed under TV News. Follow any responses to this post through RSS 2.0. You can skip to the end and leave a response. Pinging is currently not allowed.