No, Shazam's Suits Don't Cost $1M Each; Film Budget Reportedly Only $80-$90M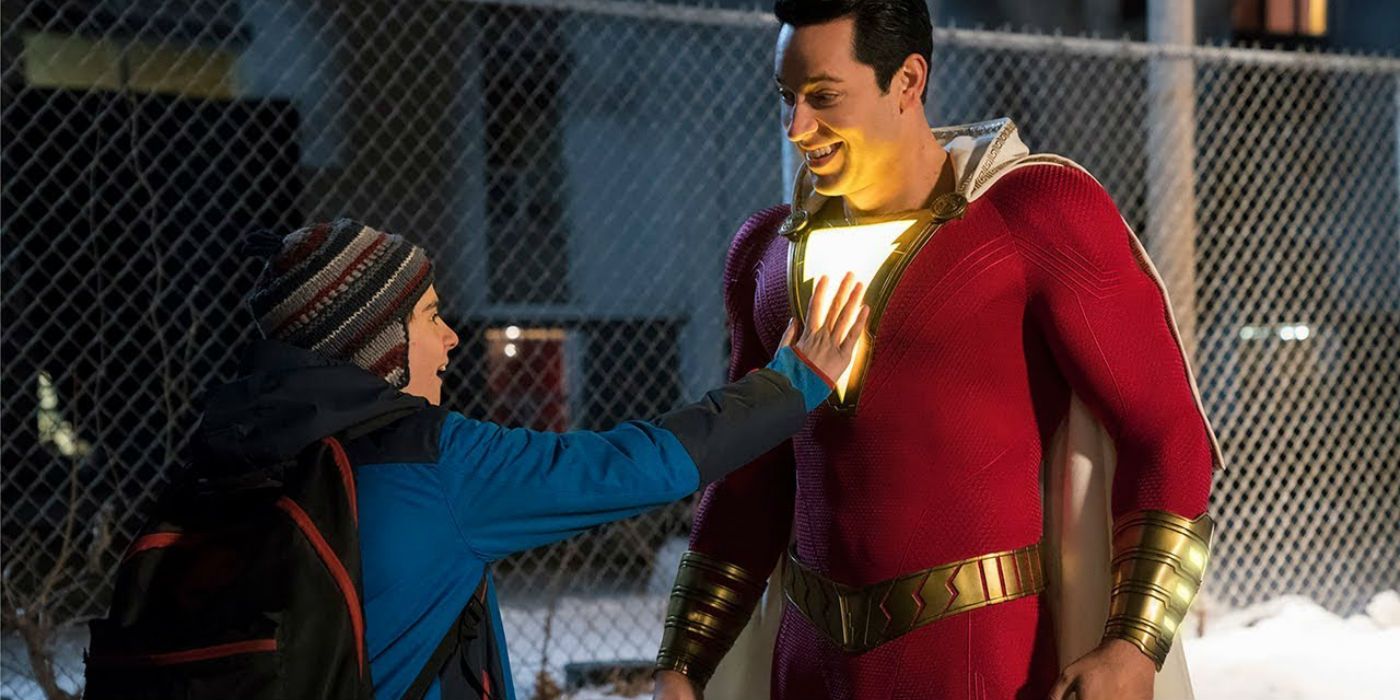 The budget for Shazam! has reportedly been revealed amid talks of the individual price for the super suits, and it will be the smallest of any DC Extended Universe film. Although Warner Bros. is currently enjoying the profits that come with Aquaman making over $1 billion worldwide, they're also concentrating on what comes next for DC Films. The studio is rapidly approaching the release of the Zachary Levi led superhero film, directed by David F. Sandberg, which will mark the first true release from their new leadership.
After having some trouble getting the DCEU (as it is unofficially called) off the ground, both WB and DC Films saw major changes in leadership. As a result of these changes, Walter Hamada has been put in charge of DC's future on the big screen. Instead of trying to rival Marvel Studios' shared universe, the goal for the studios is to be director driven and making sure their films are true to the characters DC Comics readers have known for years. This will first be seen with Shazam!, a project Hamada worked heavily on before getting his promotion, and they're attempting to make the most lighthearted DCEU film yet. However, it also appears that WB and DC have kept the budget much smaller for the upcoming superhero movie.
Related: Every Update You Need to Know About Shazam!
THR reports the budget for Shazam! is somewhere between $80-$90 million, making it easily the smallest budget for a DCEU film. The outlet shared this information in light of a recent report that stated the costume budget alone for Shazam! was $10M. Costume designer Leah Butler told Total Film that they created ten Shazam costumes that each cost around $1M to make. However, THR says that the entire suit budget was actually just $600,000-$700,000. Prior to this report, Sandberg responded to the suit cost online, but simply revealed he did not know the actual budget and wouldn't be surprised if the $10M price tag was correct.
The revelation that Shazam!'s budget is less than $100M may take many by surprise simply because the movie's marketing has made it look like it had way more money to play with. This could be a conscious decision by Hamada (who comes from a smaller budget background with New Line) to make sure his DC movies have the best chance possible at being profitable. Instead of reportedly spending $250M on Batman v Superman: Dawn of Justice, $175M on Suicide Squad, and $300M on Justice League, they can make a film like Shazam! for a fraction of the cost. Now, instead of Shazam! needing to make well over $600M worldwide to become profitable, it can do so at half the price.
Regardless of how much money the studios actually spent on the suits for Shazam!, the idea of limiting budgets could be incredibly useful for the larger DC brand. WB and DC are reportedly already filming Birds of Prey and star/producer Margot Robbie has previously confirmed it will have a much smaller budget compared to prior DCEU films, too. Since Harley Quinn, Huntress, and Black Canary don't require too much CGI for their suits or powers, it won't be surprising if Birds of Prey ultimately has an even smaller budget than Shazam!'s current record low. And even though Aquaman is clearly a huge hit, if Shazam! and other lower budget DC movies are similarly well-received, they'll actually be even bigger hits thanks to the low costs up front.
Source: THR
This entry was posted by Screen Rant on January 19, 2019 at 4:01 am, and is filed under TV News. Follow any responses to this post through RSS 2.0. You can skip to the end and leave a response. Pinging is currently not allowed.