Noomi Rapace Compares Netflix's Close with Thelma & Louise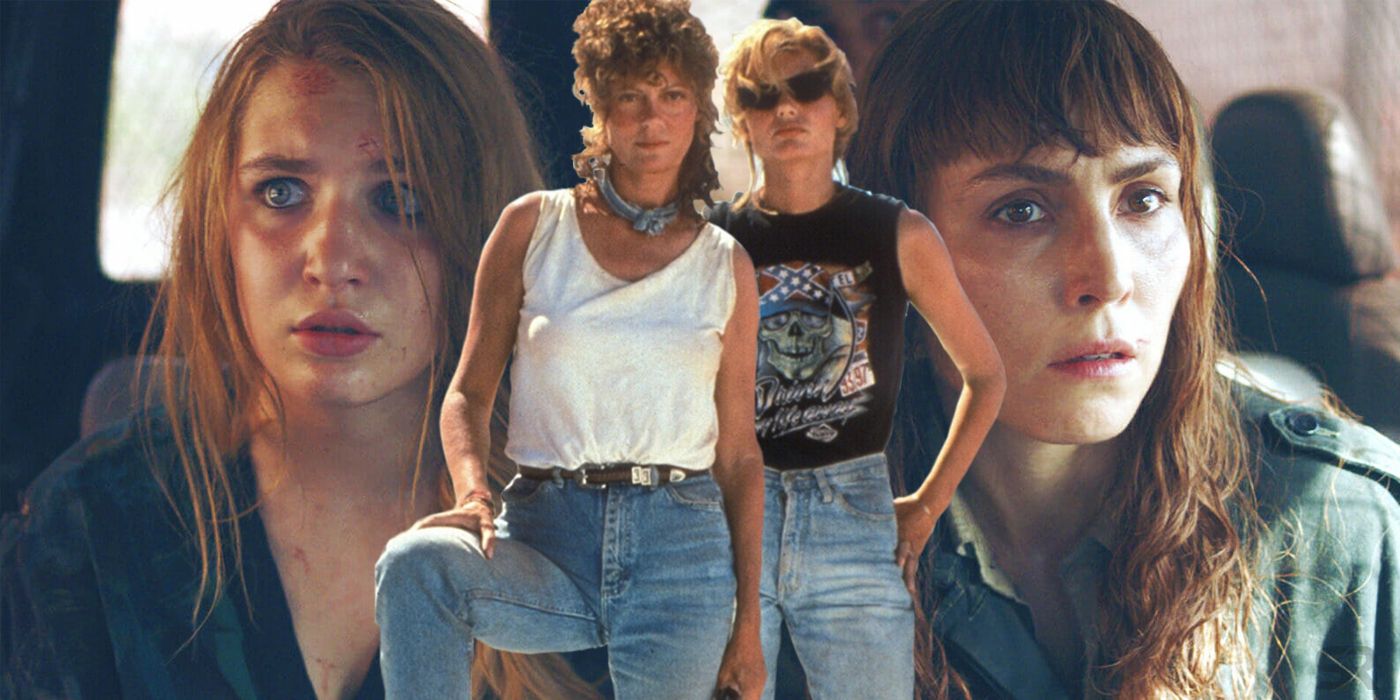 Noomi Rapace (Prometheus) has compared her new action-thriller Close with Ridley Scott's on-the-run '80s classic Thelma & Louise. Though the two films are decidedly different in terms of tone and genre, Rapace found some similarities between the two movies while filming the new Netflix film.
In Close, Rapace stars as a bodyguard who is assigned to look after a young heiress (Sophie Nélisse) in Morocco. Once the two discover that the heiress is in danger, they go on the run as Sam uses her skills to keep them both alive. In Thelma & Louise, the title characters - played by Geena Davis and Susan Sarandon, respectively - flee from the police after killing an attempted rapist. While the lead characters in both films differ in terms of lifestyles and backgrounds, there is a common thread through both stories when it comes to their respective character journeys - which is one of the core elements that drew Rapace to the role in the first place.
Related: Netflix's Close Ending Explained
During a Close junket interview with Screen Rant, Rapace touched on the fact that Thelma & Louise played a significant role when it came to creating Close. Noting that she wished she had grown up watching more films like Close - specifically films with strong female leads - she explained that Thelma & Louise was a vital ingredient in terms of preparing for the film. While discussing the way the female characters in Close are drawn together under unusual - if not dangerous - circumstances, she said, "We spoke a lot about Thelma & Louise. That's one of my favorite films," adding:
"I survived watching films. That was my- it was my paradise; my oxygen, right? But it was always male characters. I saw myself in all these amazing male characters. And I wish I grew up to more films like this. I wish there was more films like this when I grew up. So, I think for my friends - my sister's 24- and her friends who have seen it, they love it. It's kind of filling a space that it's not really- there's not many films like this."
Despite their similarities, the biggest difference between Rapace's character in Close and the two leads in Thelma & Louise is the fact that Sam is trained to evade and defend. Thelma and Louise were small town friends with no military training whatsoever. Interestingly, even after production had wrapped on Close, Rapace carried over her bodyguard training into everyday life, going so far as to put herself into harm's way to protect her sister when they nearly confronted a dangerous situation while out for a walk in London.
As for the connection between Close and Thelma & Louise, the film's writer and director Vicky Jewson agreed with Rapace, saying, "I hope it's [Close] got a really empowering message in there." So, despite Close working as an action-thriller, its underlying message is as evident in the film as it was behind the scenes during production. In fact, that may well be one of the strongest takeaways from Close, even with its impressive action sequences, direction, and performances.
Close is available to stream on Netflix.
This entry was posted by Screen Rant on January 24, 2019 at 9:01 am, and is filed under TV News. Follow any responses to this post through RSS 2.0. You can skip to the end and leave a response. Pinging is currently not allowed.