Noomi Rapace Still Uses Her Close Bodyguard Training in Real Life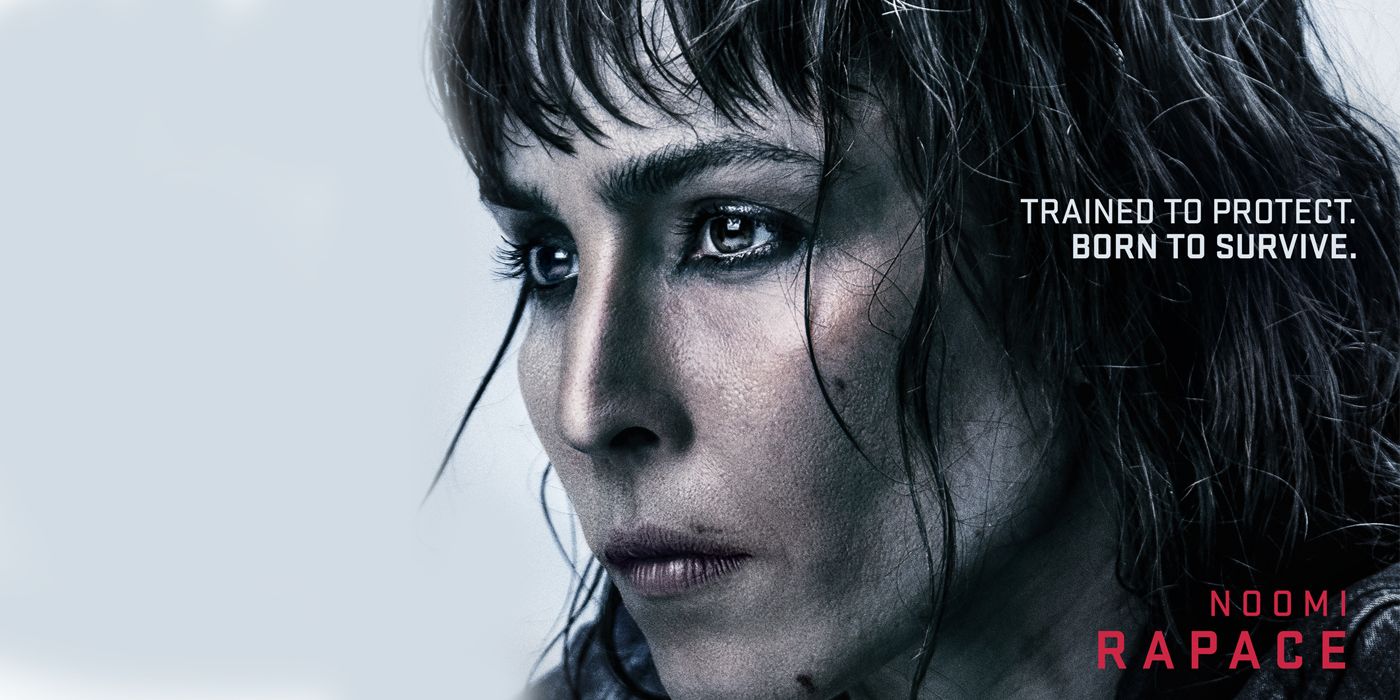 Noomi Rapace still uses her bodyguard training she learned for the Netflix film Close. Even though the film is well past filming, the original Girl with the Dragon Tattoo star implements various techniques she learned during production during her everyday life.
In Close, Rapace stars as a bodyguard named Sam who reluctantly accepts an assignment for which she must look after a young, seemingly spoiled heiress (Sophie Nélisse) for a brief period of time. During their time together, they both discover that some mysterious individuals are coming after the heiress, and Sam must use her skills to keep both of them alive. While the film is an original story, Sam is inspired by real-life bodyguard Jacquie Davis; and the training Rapace went through for the role was just as real - so much so that she found it difficult to shake once filming wrapped.
Related: Noomi Rapace & Vicky Jewson Interview: Close
During a Close junket interview with Screen Rant, we spoke with Rapace - as well as the film's writer/director Vicky Jewson - about their experience filming, during which time Rapace opened up about how much of her experience has carried over into her everyday life. She revealed that she still utilizes the training she learned for Close in various situations - namely when it comes to protecting herself against potential threats. In fact, one such scenario specifically involved her sister, and Rapace was more than willing to put herself in harm's way were something to happen. She said:
"I took that with me. Still today, when I'm walking... I was walking with my sister in London, and I realized I positioned myself - there were guys, two drunk guys that approached us - and I kind of just put myself in between her and them, so it's in my body in a different way now to just, like, OK, if something happens, I'll protect her, and I know that my body will take the first hit."
As for other films in which Rapace has starred as a badass hero who has the odds stacked against her, she recently touched on the scrapped direct sequel to Ridley Scott's Prometheus. Though the original film set up a continued story with her character Elizabeth and Michael Fassbender's David, Alien: Covenant rerouted the story for the sake of a new direction, ultimately sidelining Rapace. That said, despite talking with Scott about where a more direct Prometheus sequel might have gone, she wasn't given any concrete answers.
Franchises aside, Rapace is well on her way to establishing herself as the next great cinematic hero. Between The Girl with the Dragon Tattoo, Prometheus, Bright, and Close, Rapace is as much the quintessential leading actress as she is a prototypical action star. The fact that she is so heavily involved with the physical training for these kinds of roles is just one of many reasons why this claim is difficult to dispute.
Close is available on Netflix.
This entry was posted by Screen Rant on January 23, 2019 at 7:01 am, and is filed under TV News. Follow any responses to this post through RSS 2.0. You can skip to the end and leave a response. Pinging is currently not allowed.