Original Ghostbusters Stars React To Jason Reitman's New Trailer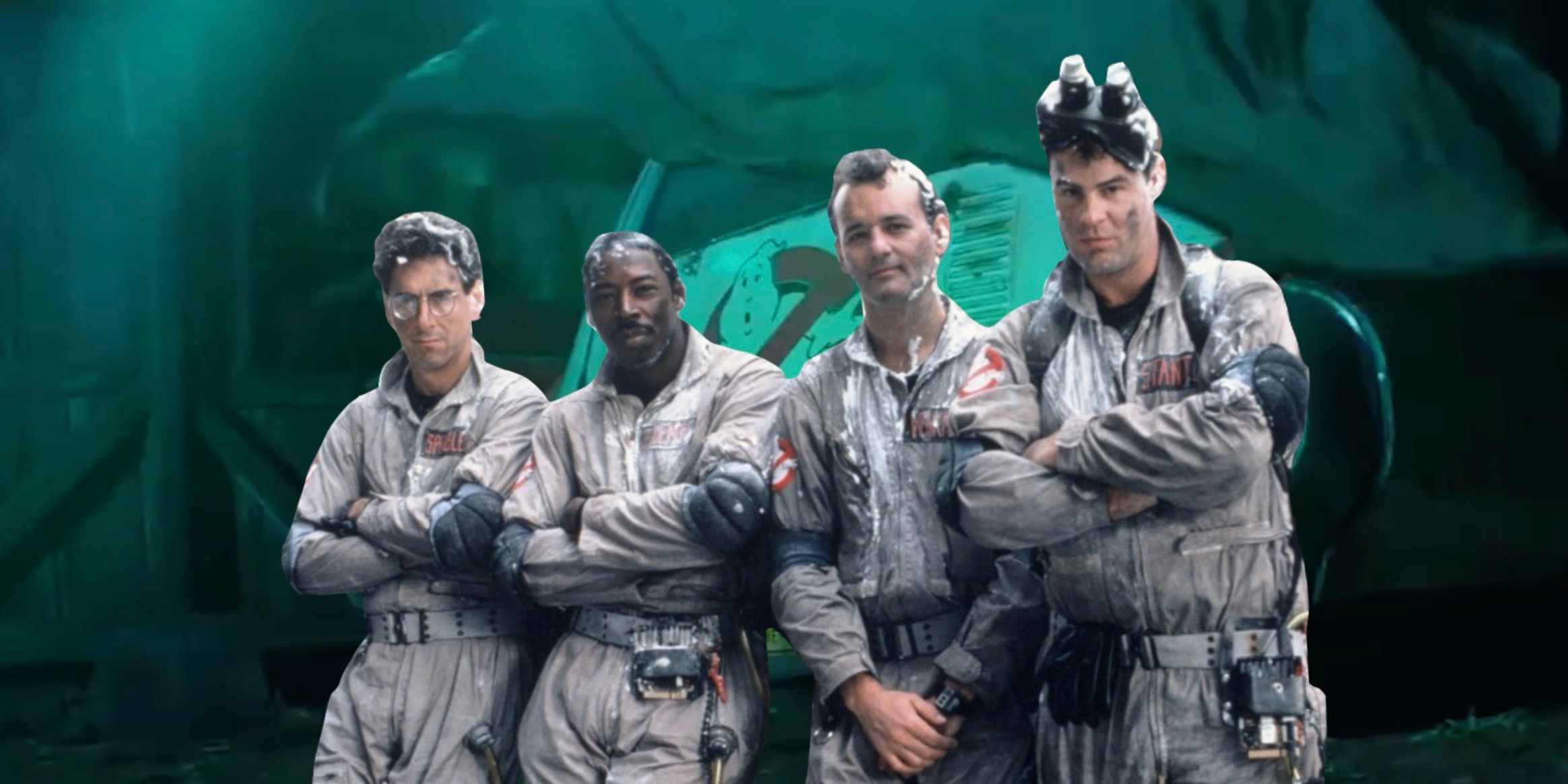 Two of the original Ghostbusters stars have reacted to Jason Reitman's new trailer. Reitman, son of Ivan Reitman, shocked the internet when a new teaser trailer for a Ghostbusters sequel was released. The trailer didn't give much away about the movie, but gave fans a blast of nostalgia as Elmer Bernstein's score was heard, along with a shot of the Ecto-1.
Ivan Reitman has many directing credits under his belt, but his two most famous movies are arguably Ghostbusters, as well as the follow-up film Ghostbusters II. The two films came out in 1984 and 1989, respectively, and Bill Murray, Dan Aykroyd, Harold Ramis, and Ernie Hudson played the lead roles as the Ghostbusters. In 2016, Paul Feig's Ghostbusters movie hit the big screen, although it was a reboot rather than another sequel. Now that the first teaser trailer for Jason Reitman's Ghostbusters movie has been released, a few of the original stars have reacted to it.
Related: Ghostbusters 2016 Pitch Meeting: Scripts Are Overrated
Both posting on Twitter, Aykroyd (Raymond Stantz) and Hudson (Winston Zeddemore) have shared brief reactions to Reitman's first trailer. Both actors make references to the original Ghostbusters films, with Aykroyd referencing the famous slogan, "Who ya gonna call?" and Hudson referencing the Stay Puft Marshmallow Man that appeared in Ghostbusters II. Both of the actors' tweets can be seen below.
There have been rumors of a Ghostbusters 3 for years, but the film was thought to be stuck in development. Between the actors' busy schedules, Ramis' death, and the development of Feig's all-female Ghostbusters movie, the time just never seemed right for a third Reitman-directed Ghostbusters movie. At one point, Aykroyd seemed interested in Ghostbusters returning as a live-action Netflix series, but he confirmed in late 2018 that the movie script for Ghostbusters 3 with the original cast was being written and that Murray might return.
While these tweets shouldn't be taken as confirmation that the actors are returning for the movie, it is completely possible the actors could come back for Reitman's movie. This new Ghostbusters movie will take place in the original Ghostbusters universe, meaning the events of the first two films will connect to Reitman's movie. The main characters of his movie are said to be four teenagers, but it's possible the surviving cast members of the original Ghostbusters could return for cameo roles, just as they did for the reboot. For now, details about the film are being kept under wraps, but having a few of the original cast members react to the trailer will surely get long-time fans excited for their potential return.
Source: Dan Aykroyd, Ernie Hudson
This entry was posted by Screen Rant on January 17, 2019 at 7:01 am, and is filed under TV News. Follow any responses to this post through RSS 2.0. You can skip to the end and leave a response. Pinging is currently not allowed.