Paramount May Not Be Comfortable With Skydance's John Lasseter Hire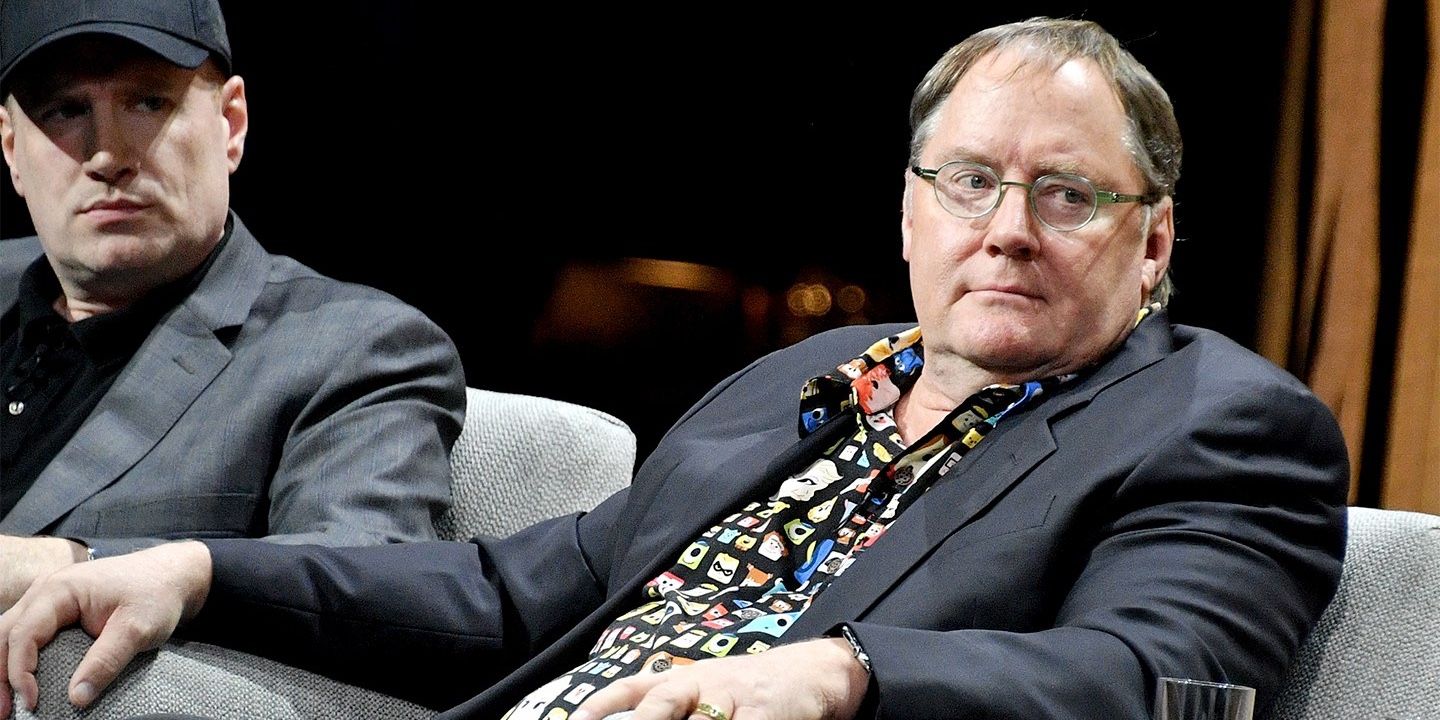 Paramount is reportedly uncomfortable about Skydance's decision to hire John Lasseter for its animation division, which the studio was not consulted about. A major figure in Hollywood animation for decades, Lasster began his career as an animator at Disney and helped get Pixar Animation Studios up and going in the 1980s. He went on to helm the studio's first feature-length film, Toy Story, and even won a Special Achievement Award at the 1996 Academy Awards for his efforts on the then-groundbreaking 3D animated movie.
Following Disney's purchase of Pixar in 2006, Lasseter was made the chief creative officer of both Pixar and Disney's animation studios, and held those positions for more than a decade, during which time both studios released several acclaimed (and lucrative) hits, ranging from Up to Frozen, Inside Out, and Zootopia. However, as the #MeToo and #TimeUp movements took off in late 2017, Lasseter took a leave of absence from the studios in response to the sexual misconduct allegations made against him.
Released: Bryan Singer Criticized For Celebrating Bohemian Rhapsody Globes Win
More and more details emerged in the months that followed, revealing just how extensive these allegations were and how far back they actually went (decades, in some cases). As such, it came as little surprise when Lasseter announced he would step down from both Pixar and Disney Animation at the end of 2018 last June. What was surprising, however, was Skydance's announcement last week, when it revealed it had hired Lasseter to lead its animation division. The move was quickly criticized across the film industry, and now Variety reports that Paramount wasn't consulted about the decision ahead of time.
Paramount has been distributing Skydance's movies for almost a decade now, with their releases ranging from hits like the Mission: Impossible and Star Trek films to expensive commercial bombs like Geostorm. As Variety's article notes, there's not a lot Paramount can do to protest Skydance's decision to hire Lasseter, legally-speaking. Even so, the outlet's sources have learned that Paramount employees (especially the women who work at the studio) are "uncomfortable" about having to work with Lasseter. The staffers are further hoping that Skydance and its CEO, David Ellison, will release more detailed information about their investigation of Lasseter ahead of his hiring, and its findings.
Skydance and Paramount's distribution pact calls for the latter to release the first two animated films from Skydance under Lasseter's supervision (Split and Luck). That means Paramount has to make some tough decisions about its working relationship with Skydance, which has been overall quite profitable for them. They also have to consider the potential blowback they may suffer for working with a company that employs Lasseter, and how it could impact their efforts to revive their own in-studio animation department. However you cut it, the studio has a hard choice to make now.
Source: Variety
This entry was posted by Screen Rant on January 14, 2019 at 3:01 am, and is filed under TV News. Follow any responses to this post through RSS 2.0. You can skip to the end and leave a response. Pinging is currently not allowed.