Patty Jenkins Has 'Clear Plans' For Wonder Woman 3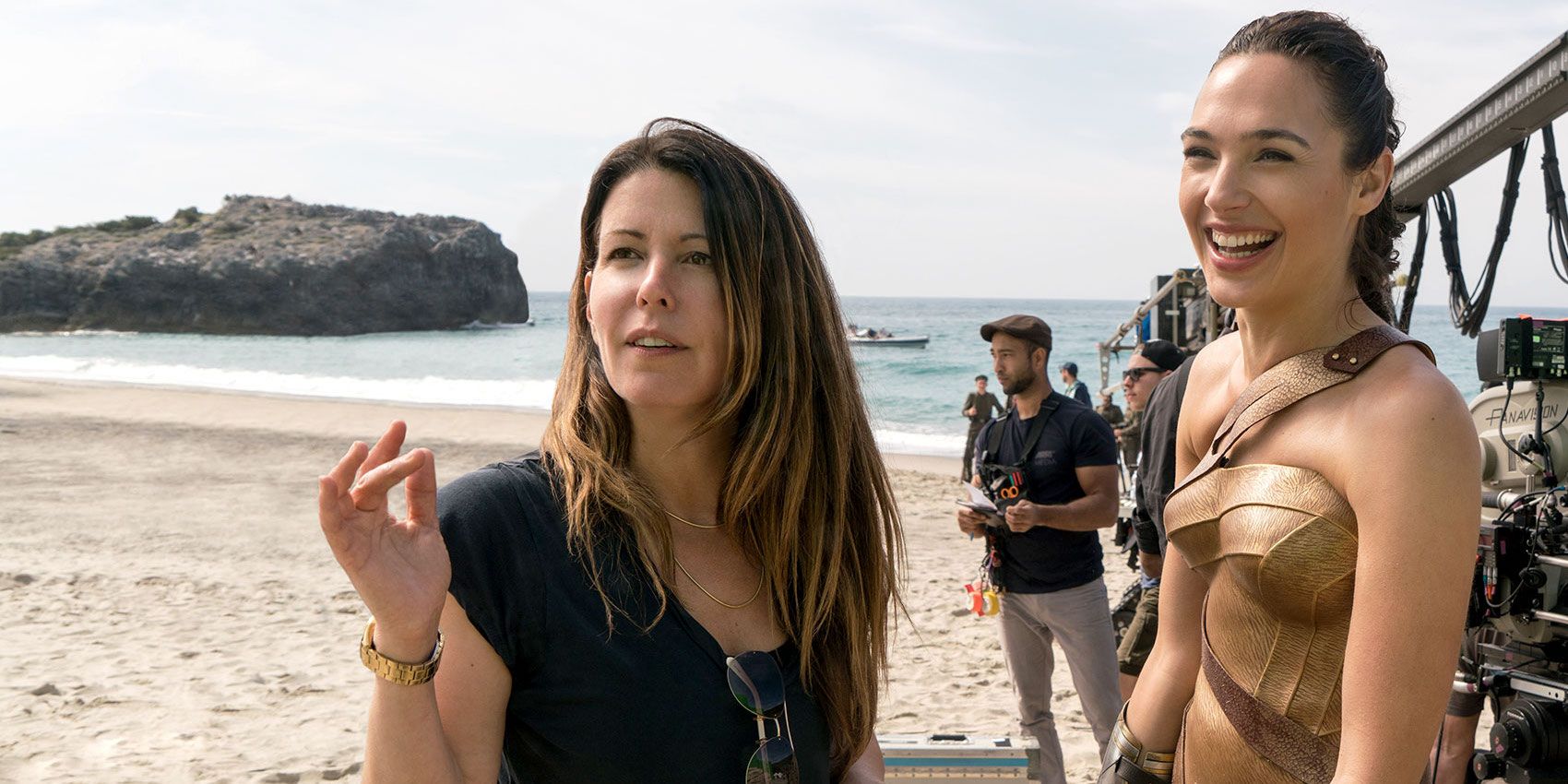 Wonder Woman 1984 director Patty Jenkins has "clear plans" for what she'd do with Wonder Woman 3. Despite some early struggles, Warner Bros. and DC Films found their first true success with 2017's Wonder Woman. The Gal Gadot-led solo film shattered Hollywood's glass ceiling and broke box office records during its lengthy theatrical run. The combination of Gadot, Jenkins, and the Amazonian goddess proved to be perfect and plans for a sequel began.
Jenkins is returning to write and direct Wonder Woman 1984 after a prolonged negotiation period that saw her get a major raise. The sequel, as evident by the title, is taking place in the Cold War era after the first film took place during World War I. Plot details have yet to be confirmed for Diana Prince's next adventure, but Jenkins previously revealed that Chris Pine's Steve Trevor will return after his apparent death, and that it will all make sense. Wonder Woman 1984 was originally set to hit theaters later this year, but has been bumped back to the summer of 2020. This delay is simply to give Jenkins more time to get the sequel done and she's already started to look toward the future too.
Related: Ongoing Movie Franchises Skipping 2019
In an interview with Vanity Fair, Jenkins was asked what her future plans are for her career, and specifically if another Wonder Woman film was among them. Although she is not currently attached to direct a third film, Jenkins did confirm she has an idea for where a hypothetical (but very likely) Wonder Woman 3 would go. She said:
I have pretty clear plans for Wonder Woman 3. Whether I [direct] it or not, I see how her arc should end in my incarnation of Wonder Woman. I have great passion for that.
As long as the upcoming sequel is at the very least a similar sized hit as the first $800 million grossing film, the chances of Wonder Woman getting a trilogy of her own would appear to be favorable. WB and DC are still figuring out their future plans for the (unofficially named) DC Extended Universe and it wouldn't be too surprising to learn they're counting on Wonder Woman to be a big part of it. Since we're still possibly over a year away from hearing of any real movement on Wonder Woman 3, we can only hope the sequel goes smoothly and Jenkins does get to close out the trilogy in style.
Excitement is already sky high for what Jenkins will do with Wonder Woman 1984, despite not many details being available. With filming wrapped, it is great to see that her passion and interest in the character has not waned, even while she's deep in post-production work. If anything, it may be stronger than ever if she's already thinking about what she'd do with a third film. And, if she's got plans for Wonder Woman 3, there very well could be setup for these events in Wonder Woman 1984.
Source: Vanity Fair
This entry was posted by Screen Rant on January 24, 2019 at 8:01 am, and is filed under TV News. Follow any responses to this post through RSS 2.0. You can skip to the end and leave a response. Pinging is currently not allowed.