Paul Feig Supports Leslie Jones' Reaction to New Ghostbusters Reboot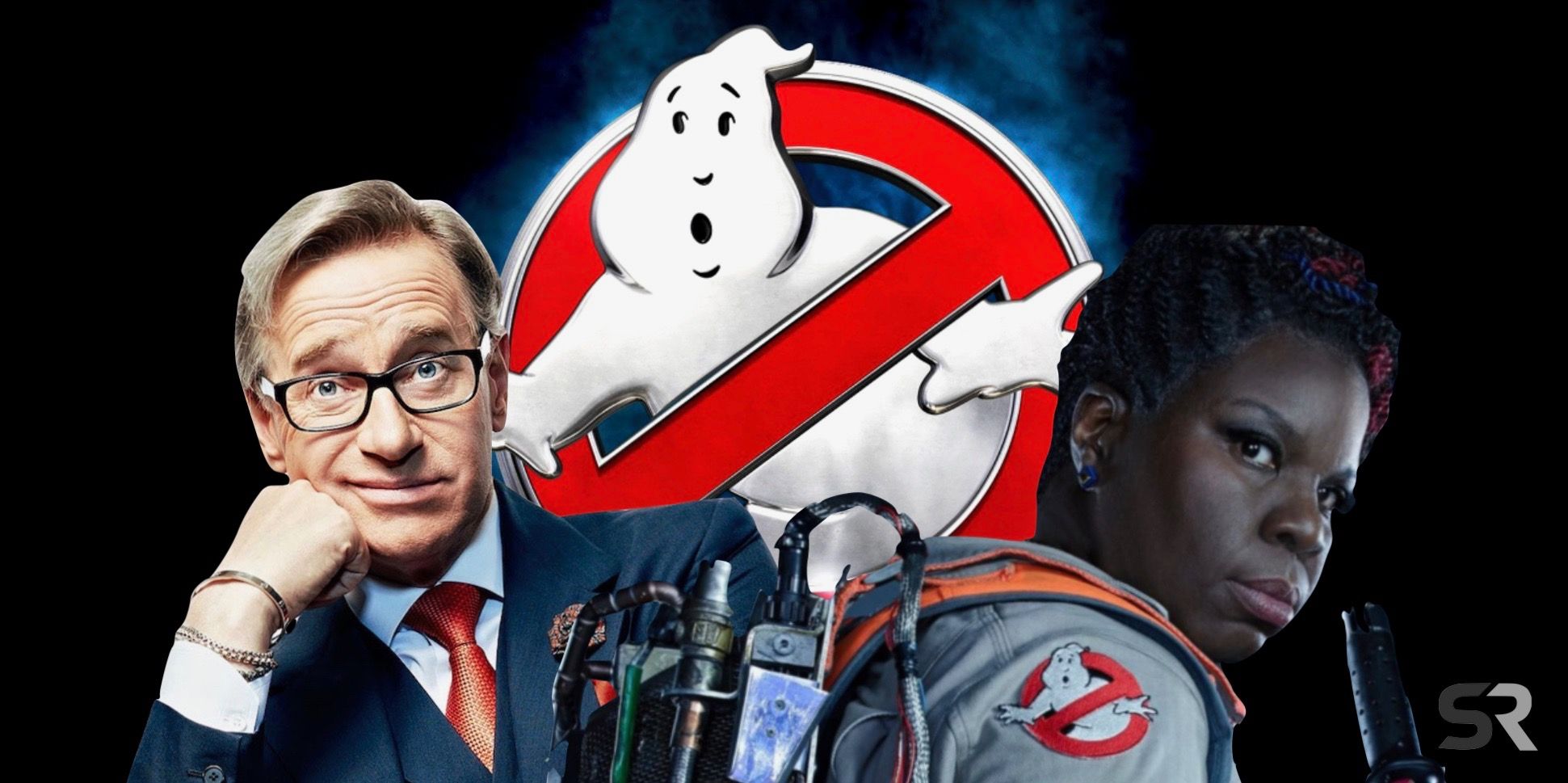 Director Paul Feig supports actress Leslie Jones' recent comments about the new Ghostbusters reboot. Feig is known for directing comedies like Bridesmaids, The Heat, and Spy, but also directed the 2016 Ghostbusters reboot that featured an all-female team. Along with Jones, Melissa McCarthy, Kristen Wiig, and Kate McKinnon starred in the film.
The original Ghostbusters was released in 1984 and was directed by Ivan Reitman. That film was followed up with a sequel in 1989, but fans have been waiting years to see Ghostbusters 3 up on the big screen with the original cast. Many of the original cast members like Bill Murray, Dan Aykroyd, Sigourney Weaver, Ernie Hudson, and Annie Potts returned for Feig's Ghostbusters, but only in small cameo roles. Recently Reitman's son, Jason Reitman, revealed he was directing a Ghostbusters movie set in the original universe, and even dropped a surprise teaser trailer that took the internet by storm. Jones took to Twitter to vent her frustrations about the new reboot, and Feig seems to be supporting her comments.
Related: Original Ghostbusters Stars React To Jason Reitman's New Trailer
Feig took to Twitter tonight to support Jones, and also give his opinions on the new Ghostbusters reboot. In his tweet, Feig supports Jones against the trolls and hate she got from her recent comments. He goes on to reveal that he is saddened by the fact that another female-led Ghostbusters movie might not happen, and that he's proud of their film, but is open to Reitman's belated sequel. Feig's full tweet can be seen below.
While many people enjoyed the 2016 reboot, Ghostbusters did receive a lot of backlash simply because it featured an all-female cast. The surviving cast members from the first two Ghostbusters movies supported Feig's reboot, including Murray, and the film even has a "Fresh" score on Rotten Tomatoes. Reviews for Ghostbusters pointed out some of the film's flaws - and certainly not all of its detractors had an issue with the female team - but many people sadly didn't give the reboot a chance due to the gender of the main characters.
Reitman's Ghostbusters sequel/reboot might please long-time fans of the franchise, but could certainly irritate people who were hoping for a sequel to Feig's reboot. Even though it's possible that the original Ghostbusters cast members will return for Reitman's film, it's also possible they'll have small roles as they did in Feig's film. Since very few details surrounding the upcoming film have been revealed, it's understandable why Feig and Jones would be saddened by the news of the Ghostbusters sequel at this point. 
Source: Paul Feig
This entry was posted by Screen Rant on January 21, 2019 at 8:01 am, and is filed under TV News. Follow any responses to this post through RSS 2.0. You can skip to the end and leave a response. Pinging is currently not allowed.