PEN15 Trailer: Hulu's Middle School Comedy Gets R-Rated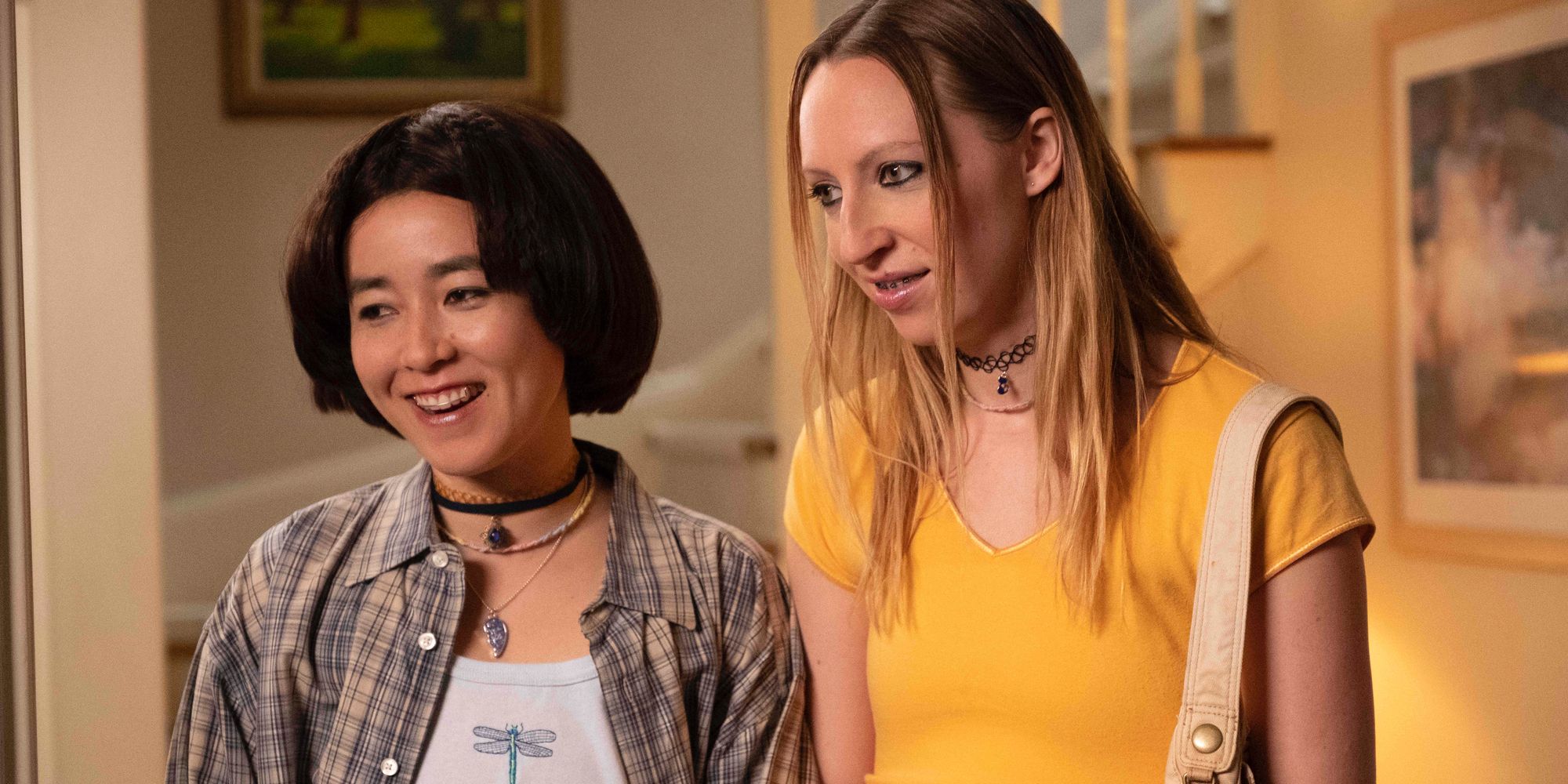 Maya Erskine (Casual) and Anna Konkle (Man Seeking Woman) play adolescent versions of themselves in PEN15, Hulu's upcoming R-rated middle school comedy. The series hails from Andy Samberg's The Lonely Island, offering a nostalgic trip back to the year 2000, when Maya and her best friend Anna are beginning the seventh grade and are faced with all the usual trials and tribulations facing young people as they enter the wonderful world of puberty and burgeoning adolescence, complete with crushes, late-night phone calls, and annoying siblings interrupting said phone calls while trying to get on AOL. 
The unique twist on the usual teen comedy gives the series a little more leeway in terms of the kind of adult-oriented laughs viewers can expect from PEN15. And if the title isn't a dead giveaway what the tenor of the show is going to be, well, then, the trailer ought to do the trick. Erskine and Konkle (along with Sam Zvibleman) not only co-created and star in the new series, but they'll serve as writers, too, likely lending the cringeworthy coming-of-age comedy plenty of authenticity as it pertains to their fictionalized depictions of their younger selves. 
The trailer offers a very funny look at middle school shenanigans, regardless of what year it is, establishing Maya and Anna's eagerness to experience all the firsts that are bound to happen, and they showing the harsh reality of when they actually transpire. Surprisingly, a lot of trailer suggests the series will focus on the push-pull most teens experience between wanting to hurry and grow up and yet also wanting to stay a kid for just a while longer. Check out the trailer below: 
"PEN15 is middle school as it really happened. Maya Erskine and Anna Konkle star in this adult comedy, playing versions of themselves as thirteen-year-old outcasts in the year 2000, surrounded by actual thirteen-year-olds, where the best day of your life can turn into your worst with the stroke of a gel pen."
The series looks as though it will appeal to fans of last year's superb Eighth Grade and Superbad in equal measure. As a raunchy but also sincere comedy, PEN15 looks as though it will be a welcome addition to Hulu's original programming lineup. 
PEN15 premieres Friday, February 8 on Hulu.
This entry was posted by Screen Rant on January 20, 2019 at 9:01 am, and is filed under TV News. Follow any responses to this post through RSS 2.0. You can skip to the end and leave a response. Pinging is currently not allowed.