Psychiatric Advice for Marvel Villains From Punisher's Ben Barnes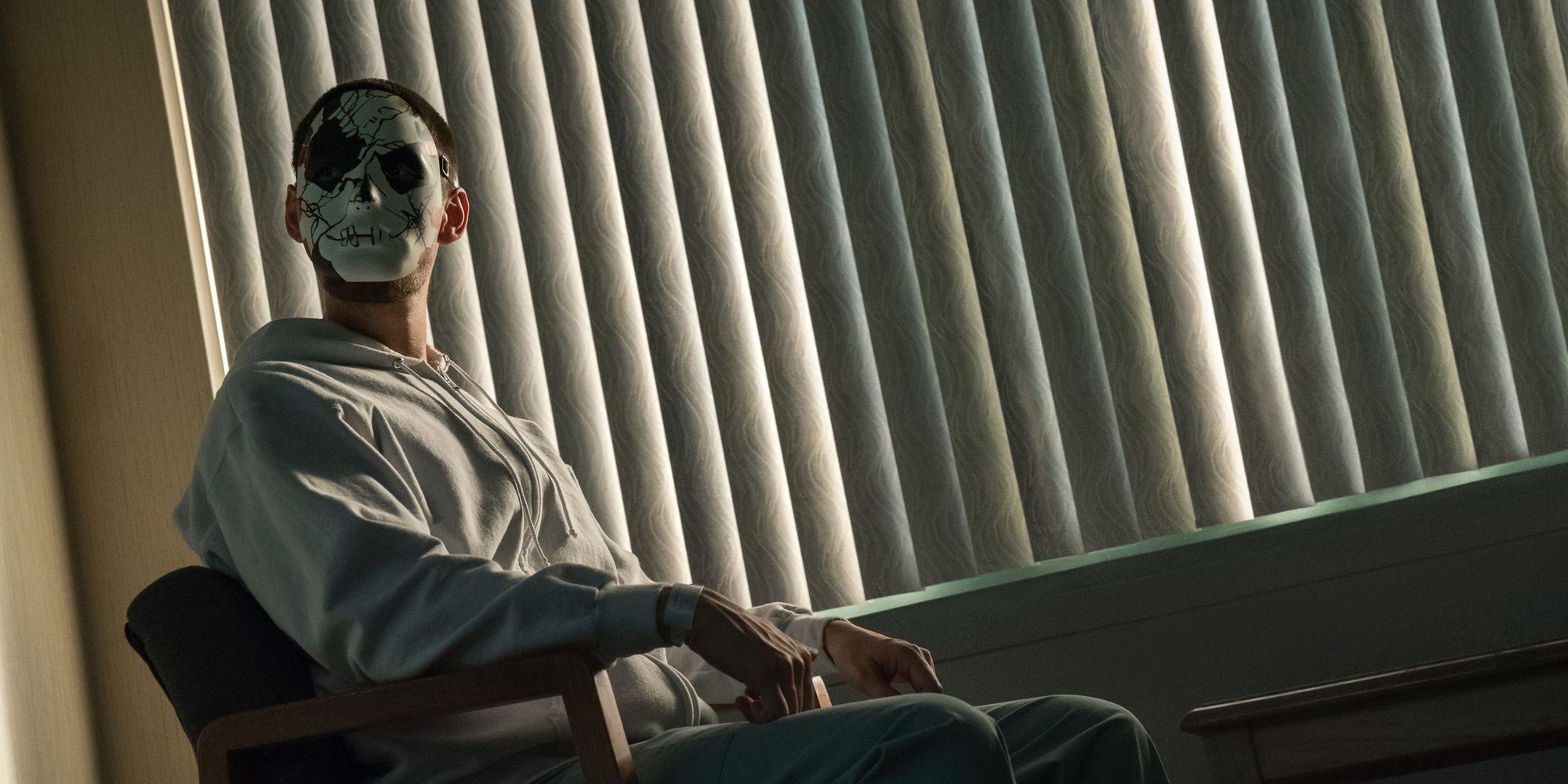 Ben Barnes – who plays Jigsaw on Marvel's The Punisher – offers some tongue in cheek psychiatric advice to Marvel villains in a new video. Jigsaw is one of The Punisher's major foes and was formerly a handsome gangster named Billy Russo. After a failed attempt to assassinate Castle, The Punisher confronts Russo and smashes him through a glass pane, leaving his face permanently disfigured. He adopted the mantle of Jigsaw and would become one of The Punisher's few recurring bad guys.
Jigsaw made his live-action debut in 2008's Punisher: War Zone, where he's played by Dominic West. In this version, Russo is dropped into a glass crushing machine that mangles his face, and he later unites several warring gangs to go after The Punisher. In keeping with the heightened, cartoony tone of War Zone, West's performance is gleefully hammy and over the top. Marvel's The Punisher later presented a very different take on the villain, with Russo (Ben Barnes) initially appearing to be Castle's best friend, before his true motives emerge. In the season one finale Castle and Russo have a brutal fight that leads to the latter's face being disfigured, though season two would tone down the severity of his scars.
Related: Punisher Fan Art Makes Jigsaw More Comic Accurate, Ben Barnes Responds
The second season of The Punisher is now available on Netflix and finds Russo seeking revenge on Castle while dealing with trauma stemming from his assault. Now in a new video from The IMDb Show, Barnes – whose parents are both psychiatrists – offers advice to major Marvel villains. He claims Magneto has issues with ego and needs to learn when to ask for help, that Mystique needs to work on her decision-making abilities and that some mediation could do long-term wonders for Thanos.
Some fans have expressed disappointment with The Punisher's more psychological take on Jigsaw, and wish he resembled his comic counterpart more accurately. Barnes has responded to this, explaining Russo's shattered memory is the 'jigsaw' he needs to figure out and has backed up his interpretation with information on PTSD. For Barnes, Russo's scars are on the inside, which is also true to the show's treatment of PTSD from season one.
While Barnes understands the disappointment some fans are feeling, he encouraged them to watch season two of The Punisher first before making up their minds. This wouldn't be the first time the character has been reinvented either; the 2005 Punisher video game tied Jigsaw's origin to the Tom Jane movie, making him the son of John Travolta's villain Howard Saint. Comic writer Garth Ennis wasn't interested in using Jigsaw during his famous stint on Marvel MAX either since he wouldn't have been able to kill him, so he reimagined his own version in Finn Cooley, a terrorist with a badly disfigured face resulting from an explosion.
Source: The IMDb Show
This entry was posted by Screen Rant on January 18, 2019 at 2:01 am, and is filed under TV News. Follow any responses to this post through RSS 2.0. You can skip to the end and leave a response. Pinging is currently not allowed.