Punisher Fan Art Makes Jigsaw More Comic Accurate, Ben Barnes Responds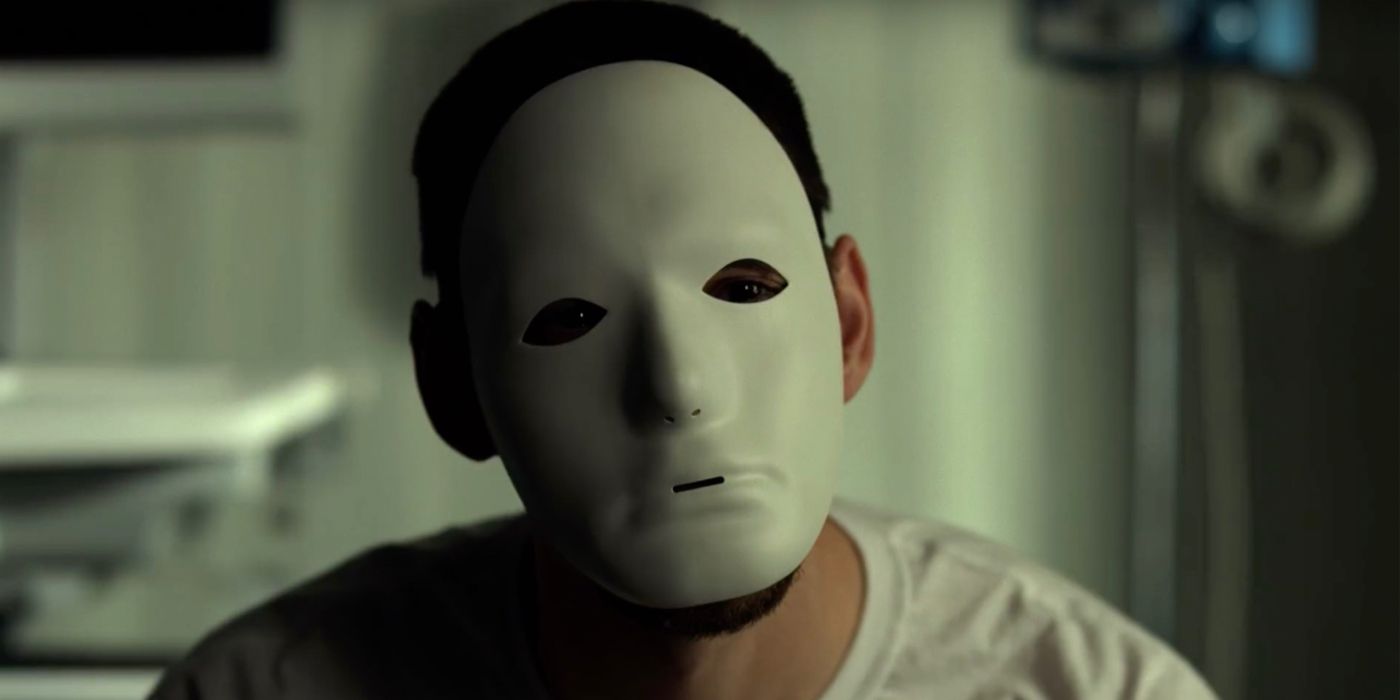 New fan art for Netflix's The Punisher imagines a more comic-accurate version of villain Jigsaw (Ben Barnes). The Punisher has had a bumpy ride in live-action adaptations, making his debut in the low-budget, but ultra-violent 1989 movie of the same name with Dolph Lundgren. Though a cult classic, it didn't help the movie's chances that it was produced the same year as Tim Burton's game-changing Batman.
Tom Jane took on the role for 2004's The Punisher, but despite a great cast and some hard-hitting action, the film's attempts to mix campy humor with gritty violence didn't quite gel. Another reboot followed with 2008's Punisher: War Zone, in which Ray Stevenson took over the title role. The film quickly became a cult classic due to its over-the-top gore and dark sense of humor, but it was a financial dud upon release. Jon Bernthal inherited the role for season 2 of Netflix's Daredevil, before earning his own solo show - and that very show introduced a new interpretation of Jigsaw.
Related: The Punisher Season Two Official Trailer Released
Season 1 of The Punisher ended with Castle coming to blows with former friend-turned-villain Billy Russo, culminating in a fight that left Russo's face badly disfigured. In the comics, Russo is a handsome gangster who is left gruesomely disfigured by Castle, but season 2 of The Punisher opted to downplay the severity of Russo's scars. Some fans have expressed disappointment in this choice, and now digital artist BossLogic has turned his talents to the character, creating a more comic book-accurate version of Barnes' Russo. In fact, the picture created enough of a buzz for Barnes himself to leave a positive comment about BossLogic's work.
In this season of The Punisher, Russo's fractured memory is considered the 'jigsaw' he has to put together, hence the reduced focus on his scarring. Given the reaction to BossLogic's picture, it seems fans would have preferred a more extreme version, but like Barnes states, they should check out season 2 first before making up their minds. If nothing else, a more psychological take should be a nice contrast to Dominic West's Jigsaw in Punisher: War Zone, which featured extreme scarring in addition to West's hilariously hammy performance.
While Netflix's The Punisher has yet to be officially canceled like Daredevil or Luke Cage, it feels like a certainty it will be. There's still a chance these shows could find a home elsewhere, but it's unlikely the very R-rated likes of The Punisher will end up on the upcoming Disney Plus streaming service.
Source: BossLogic, Ben Barnes
This entry was posted by Screen Rant on January 13, 2019 at 12:01 pm, and is filed under TV News. Follow any responses to this post through RSS 2.0. You can skip to the end and leave a response. Pinging is currently not allowed.