Resident Evil 2 Being A Two-Disc Game Was Actually A Mistake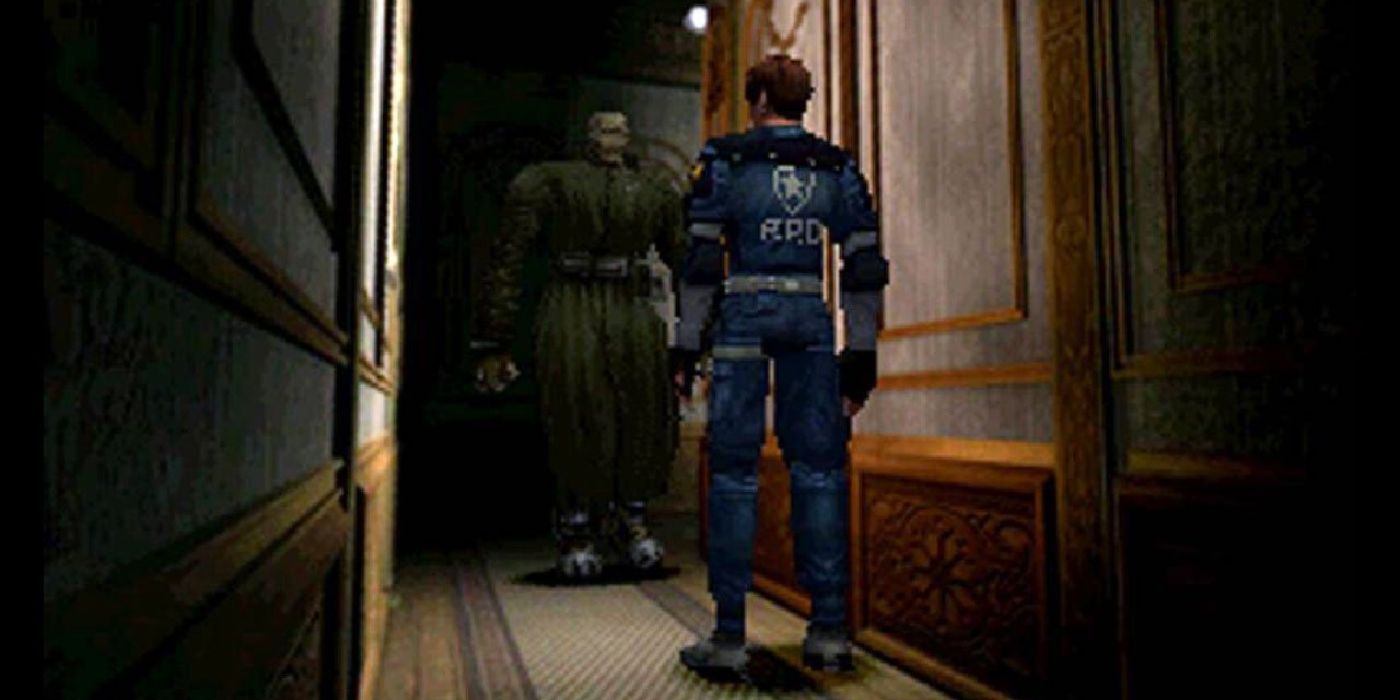 It turns out the original Resident Evil 2 didn't actually need to be split between two discs. The first Resident Evil was a surprise smash hit for Capcom, so it only took a month for a sequel to go into production. The initial concept for a sequel took place in the ruins of the Spencer Mansion with players fighting off mutated plant creatures and a monster with the head of late villain Albert Wesker. This was quickly scrapped in favor of a sequel taking place in Raccoon City in the midst of a zombie outbreak.
This version of the game – titled Resident Evil 1.5 - had no real ties to the first game and had an increased focus on action. When it was around 70% complete the team decided it just wasn't scary enough, and to make it work everything needed to be rebuilt from scratch. This painful decision caused the sequel to be delayed a year, but the final version of Resident Evil 2 proved worth the wait. It improved on the original game in almost every way, and the fanbase regards it as arguably the best in the long-running series.
Related: Resident Evil 2 Review: A Classic Reborn
A remake of Resident Evil 2 hits shelves on January 25, with critics already praising it as an intense, scary reimagining. Writer Alex Aniel is working on a book dubbed An Itchy, Tasty History of Resident Evil: 1994-2006 (Vol. 1) and in an excerpt shared with Polygon, he reveals why the game was split between two discs when one would have worked fine. It turns out a miscalculation of the game's audio data size led engineers to believe it was too big to fit on a single disc, and with the title already behind schedule and over budget, Capcom decided to split Leon and Claire's scenarios onto separate discs, rather than give the team time to reprogram the audio algorithms.
While this was a mistake, it did have the effect of making Resident Evil 2 look bigger and better than the first game to consumers, and helped it achieve record-breaking sales. The article also reveals that both The 4th Survivor and The Tofu Survivor bonus missions were added at the last moment and that Umbrella agent HUNK may have originally been called Hank, but his name was mistranslated in the final game. That said, the game's director disputes the accuracy of this claim.
The Resident Evil 2 remake will be very faithful to the original but includes some new surprises and challenges for veteran players too. It was also recently announced a free new mode called Ghost Survivors will be part of the game's post-launch DLC. In this mode, players will take control of characters like ill-fated gun shop owner Robert Kendo, and fight an exclusive new enemy.
Source: Polygon
This entry was posted by Screen Rant on January 23, 2019 at 2:01 am, and is filed under TV News. Follow any responses to this post through RSS 2.0. You can skip to the end and leave a response. Pinging is currently not allowed.