Resident Evil 2 Remake – Everything You Need To Know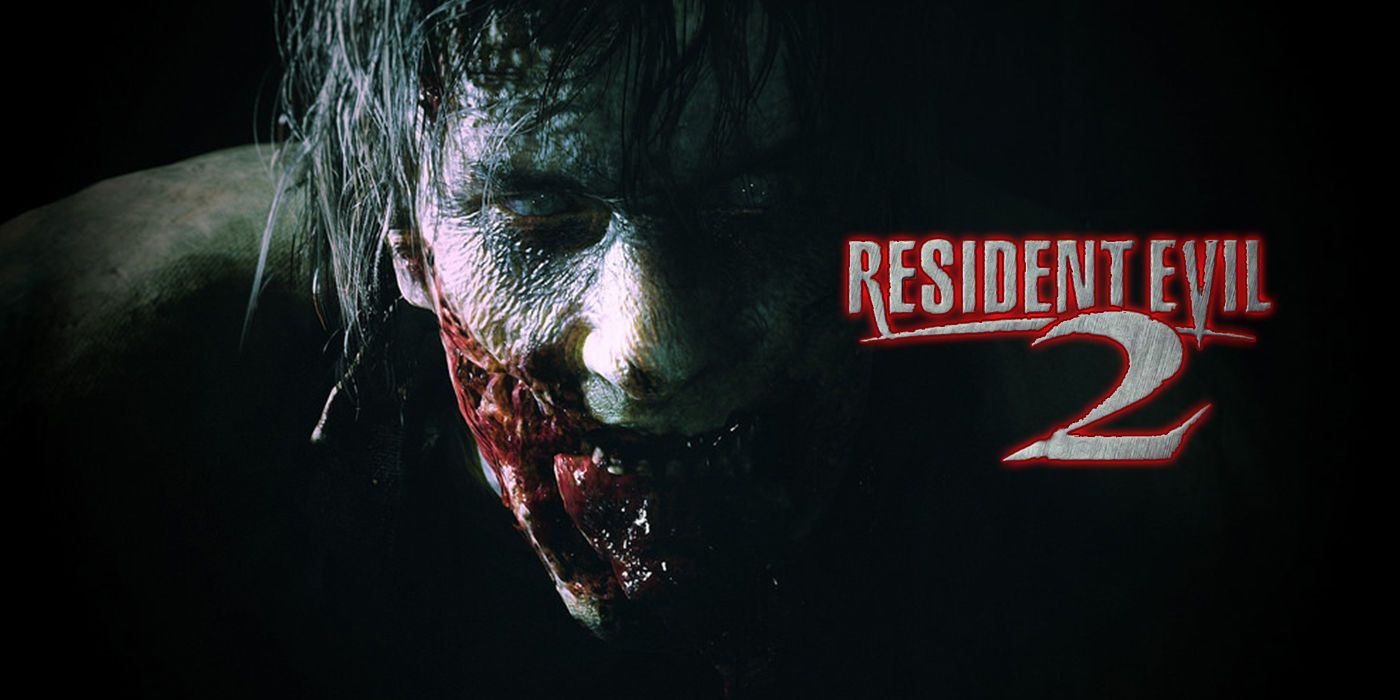 Resident Evil 2 is seen by many as the best that the Resident Evil series has to offer, and as such it's not a surprise to see Capcom releasing a Resident Evil 2 remake. Built from the ground up, the Resident Evil 2 remake will have a bigger emphasis on classic survival horror than recent Resident Evil games. After all, Resident Evil 7: Biohazard took a radical departure with its first-person viewpoint and a tone more similar to the likes of Outlast.
This Resident Evil 2 remake quickly became one of the most anticipated games in development for horror fans. Promising a return to Raccoon City after too long away, it was immediately seen as the perfect chance to revisit survival horror gameplay at its peak, as well as giving some of the best characters that Resident Evil has another spot in the limelight.
Related: Screen Rant's 25 Most Anticipated Video Games of 2019
That said, there are still plenty of questions about this remake. Read on to find out all the important details about the Resident Evil 2 remake, to get a better picture about what is in store for gamers willing to take a plunge back into the T-virus-infested streets.
Resident Evil 2 Remake Release Date
Thankfully, Capcom has been able to confirm the release date of Resident Evil 2 remake, and it's coming extremely soon. Resident Evil 2 remake will launch on January 25, 2019, and the game will be available for PC, PS4, and Xbox One. Unfortunately for Nintendo fans, there doesn't seem to be a plan to release the Resident Evil 2 remake on the Switch at the moment.
What's more, Capcom has also let gamers know about the ability to play a little bit of the game early due to a demo. This one-shot demo arrives on 11 January, although it will very much just give players a snapshot of what to expect from the main game. With a short timeframe of just 30 minutes, it is clearly aimed to show off the quality of the end product, and get gamers interested in picking up the final game on release.
What Is The Resident Evil 2 Remake?
The Resident Evil 2 remake was first announced all the way back in 2015. However, Capcom then remained rather quiet about the project up until E3 2018, when the publisher revealed a very impressive trailer for the title as part of the expo. Since then, details have been coming thick and fast, with Capcom sharing plenty of details about the project, including that it would include deleted scenes from the original version.
Given how long it has been since Resident Evil 2 first released, with the game launching for the PS1 all the way back in 1998, it was always obvious that the remake would need to be a major investment. As such, this is a fully-fledged new game, much like the acclaimed GameCube remake of the first Resident Evil, and Capcom will be hoping to emulate that predecessor's success.
Resident Evil 2 has become legendary over the years, gaining a reputation as one of the best games of the fledgling survival horror genre, and some of its set pieces are still talked about to this day. Revisiting these in a fresh way is something that fans of the franchise have truly been hoping for, and now they have that wish granted.
What Changes Have There Been?
The remake is not a shot-for-shot take of the first version, however. Although it seems incredibly faithful tonally, with the return of some cult favorites from the initial release, there have been some tweaks to bring it more in line with modern gaming.
A prime example of this is a change of camera angle. Whereas Resident Evil 2 had classic Resident Evil "tank" controls and fixed camera angles, the remake has shifted to something similar to Resident Evil 4, with a third-person, over-the-shoulder style. Although this means some of the cramped conditions of the original might be missing, Resident Evil 4 proved that such a shift is still able to keep the chills coming.
Overall, though, there is still a heavy survival horror emphasis. Expect to find limited ammunition and resources, and plenty of formidable enemies to boot. Meanwhile, Capcom hasn't added any new creatures to the mix, but the enemies in the game have had a bit of a redesign to keep things fresh.
What Characters Are In Resident Evil 2 Remake?
Resident Evil 2 has two main characters with rather striking outfits: Claire Redfield and Leon Kennedy. Claire, the sister of long-term Resident Evil main character Chris Redfield, made her debut in Resident Evil 2 and has reappeared in other games over the years, such as Code Veronica and Resident Evil: Revelations 2. Leon, meanwhile, is almost as recognisable as Chris Redfield when in comes to the main characters of the franchise, mainly due to his starring role in the hugely successful Resident Evil 4.
The two characters had their own campaigns in the original release of Resident Evil 2. This remains the same in the remake, although the mechanic of the 'zapping system' will not be returning, with a much more simplified campaign setup. Never fear though, as aside from that the choice between the two will remain strong.
Alongside Claire and Leon, some other key characters were also introduced in Resident Evil 2 and will be making much-wanted returns. Ada Wong is back with a bit of a redesign, while Marvin Branagh will be returning with a little more to do this time around. Capcom has also suggested a slight tweak for the youngster Sherry Birkin, stating that remake will take inspiration from Newt in Aliens for the character.
Will We See More Remakes From Capcom?
So far, it's looking good that other Resident Evil games - and potentially other franchises - could also see the remake treatment. Capcom has made it clear that it is definitely interested in more remakes going forward, as far as a Q&A session on its plans for the future is concerned. According to Capcom, revisiting these extremely popular games of its past could play a major part in its strategy, with the company clearly pleased at the reaction to early footage of the Resident Evil 2 remake.
The possibility of more Resident Evil remakes from Capcom becomes stronger based on comments from the game's producers. This means that other titles, such as Resident Evil 3: Nemesis or potentially other Capcom series like Dino Crisis could get the remake treatment in the future - a prospect that many fans of old-school survival horror games would be salivating at.
That said, it likely depends on just how successful the Resident Evil 2 remake is. Should the title prove profitable, then there's no reason why Capcom would hold back. Given the reception of the project so far, it's looking likely that the remake will be of a very good quality, and so if that translates into sales then perhaps we'll be getting more Resident Evil remakes sooner rather than later.
This entry was posted by Screen Rant on January 11, 2019 at 7:01 am, and is filed under TV News. Follow any responses to this post through RSS 2.0. You can skip to the end and leave a response. Pinging is currently not allowed.