Resident Evil 2 Remake Features New Ghost Survivors Mode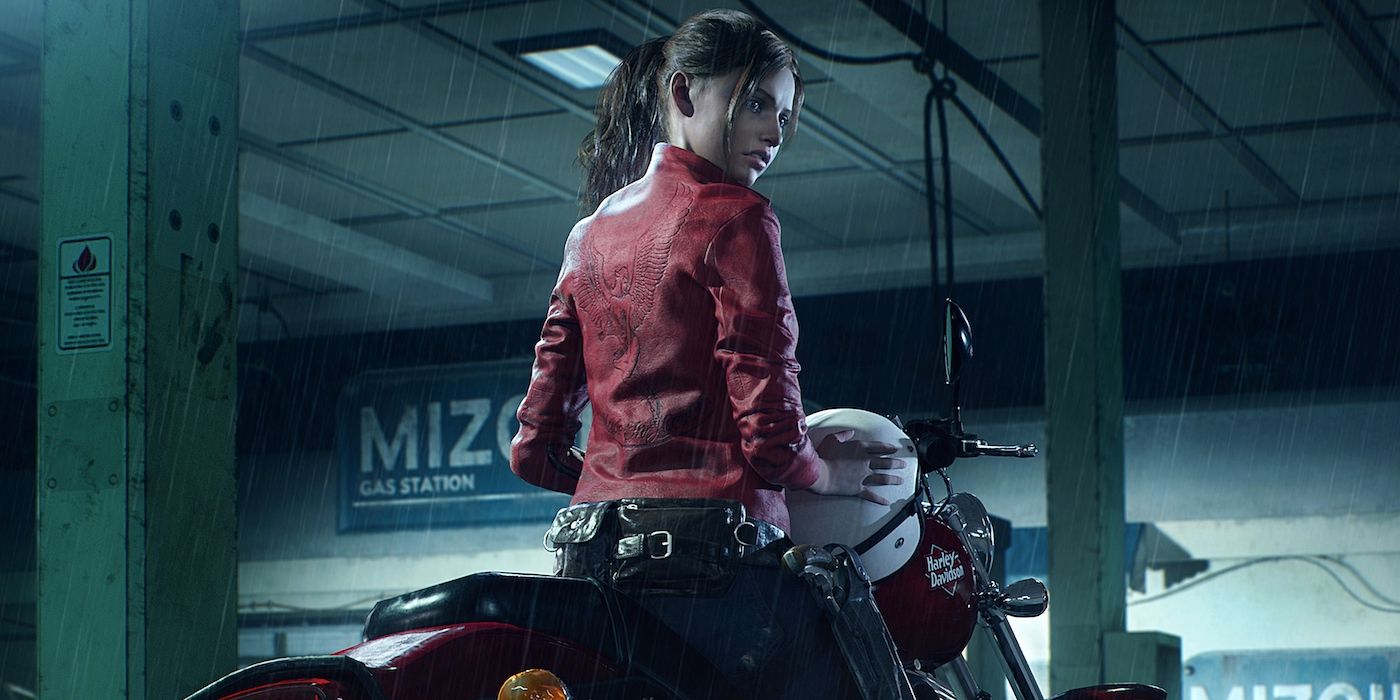 The forthcoming remake of Resident Evil 2 will include a new mode called Ghost Survivors. Fans spent years campaigning for a remake of Resident Evil 2, which was first released in 1998. Despite suffering through a troubled development, the sequel took everything that was good about the first game and made it even better. The game was regarded as an instant classic, and following the critical acclaim that greeted the remastered HD remake of the original Resident Evil, Capcom finally announced in 2015 the sequel was getting an overhaul too.
The project went quiet for three years until it was unveiled at E3 2018. Capcom had originally hoped to have the remake ready for the 20th anniversary of the original game, but it was pushed back to give developers more time. The remake revisits familiar locations, enemies and characters, but in addition to the graphical update, it will include plenty of surprises too. The Resident Evil 2 remake will also stay true to the survival horror roots of the series, with a focus on managing limited resources and items over firepower.
Related: New Resident Evil 2 Remake Images Show HUNK & Tofu Bonus Modes
While it was initially feared Capcom would include famous bonus modes The 4th Survivor and The Tofu Survivor as separate DLC, the publisher confirmed they'd be included in the retail copy of Resident Evil 2. The game will be receiving some DLC, however, with ResetEra revealing from a Resident Evil 2 Launch Event Stream that a new mode called Ghost Survivors will be part of the post-launch content. This mode will feature characters like Robert Kendo, the mayor's daughter Katherine and a USS member, and will include randomized, roguelike elements and an in-game shop.
It sounds like Ghost Survivors will be the remake's version of Mercenaries or Raid mode. None of the main heroes from Resident Evil 2 have been confirmed for Ghost Survivors, and the somewhat evocative name suggests it will focus on the characters who don't actually survive the main story, like Kendo or Katherine. The report also suggests this mode may have an alternate reality storyline and will include an exclusive new creature. It was recently confirmed the remake won't feature any new monsters.
Capcom has made their fanbase very happy with this remake, and there are already rumors of a Resident Evil 3: Nemesis remake in the works. The publisher is keeping quiet about those plans for now though, and are likely waiting to see how well Resident Evil 2 performs. The Resident Evil movie series is also getting a reboot, with director Johannes Roberts recently signing on to write and direct. The Milla Jovovich series of films ended in 2017 with Resident Evil: The Final Chapter.
Source: ResetEra
This entry was posted by Screen Rant on January 22, 2019 at 7:01 am, and is filed under TV News. Follow any responses to this post through RSS 2.0. You can skip to the end and leave a response. Pinging is currently not allowed.