Resident Evil 2 Remake Length: How Long Does It Take To Beat?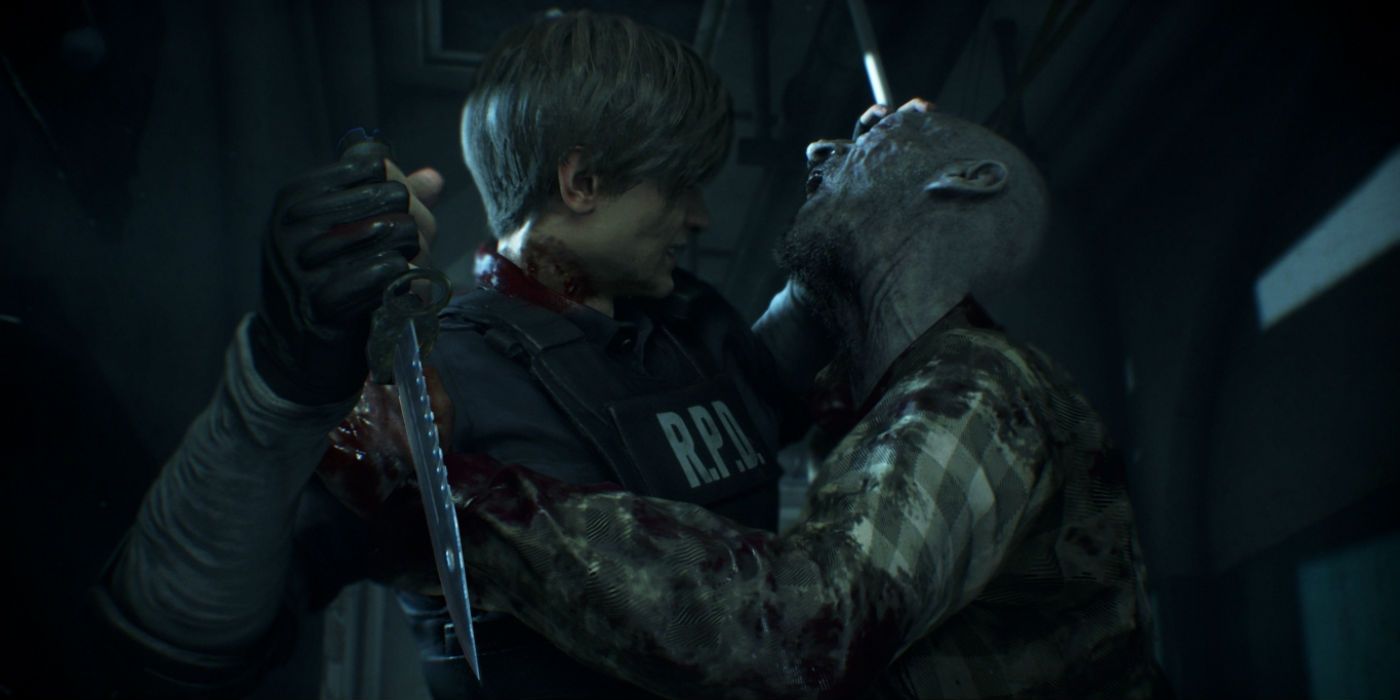 The game length for Capcom's upcoming remake of Resident Evil 2 has been revealed. A remake of Resident Evil 2 has long been requested by fans, many of whom feel the 1998 game is the best of the long-running series. It appears the positive reception that greeted the HD remaster of Resident Evil's remake in 2015 finally convinced Capcom, as a remake of Resident Evil 2 was confirmed later that same year. The title spent many years under wraps, with the publisher finally unveiling it at E3 2018.
Despite dropping the original's fixed camera perspective, the new Resident Evil 2 is very faithful to the original. In addition to being given a complete graphical overhaul, the game will feature new locations, plot twists and surprises. The game will even feature the return of bonus modes featuring Umbrella agent HUNK having to run through a gauntlet of creatures with limited ammo, and The Tofu Survivor, where players guide a sentient piece of Tofu to safety with only a knife for self-defense.
Related: New Resident Evil 2 Remakes Images Show HUNK & Tofu Bonus Modes
The length of the original Resident Evil 2 was about 3-5 hours for each campaign, and now the playtime for the remake has been revealed. During a launch event held in Dubai, director Kazunori Kadoi and producer Yoshiaki Hirabayashi revealed (via Wccftech) the story lasts about 10 hours for each character. For a survival horror title, that's a pretty robust length and hints at the new additions that will greet players.
Reports suggest a Resident Evil 3: Nemesis remake is already in development at Capcom, but neither man would comment on that title. The publisher has stated in the past they're open to more remakes of classic titles, so fans are hoping franchises like Onimusha and Dino Crisis will finally make the leap to next-generation consoles. A remastered version of Onimusha: Warlords recently landed on all major platforms to warm reviews.
To build further hype for Resident Evil 2, Capcom recently launched a one-shot demo, which gives players exactly 30 minutes to explore the new game before it expires. Of course, players have already found a way to bypass that time limit. Apparently, less than a third of gamers who played through the teaser was able to reach the end before time ran out. The demo also came with a new cinematic trailer, which gives a brief tease of the famous alligator boss. The team behind the game revealed they strongly considered cutting this creature since it didn't fit with the remake's grounded aesthetic, but they decided to keep it when they realized fans would miss the battle.
Source: Wccftech
This entry was posted by Screen Rant on January 17, 2019 at 5:01 am, and is filed under TV News. Follow any responses to this post through RSS 2.0. You can skip to the end and leave a response. Pinging is currently not allowed.