Rock Says 'Snowflake' Quote is Fake; Denies Interview Ever Happened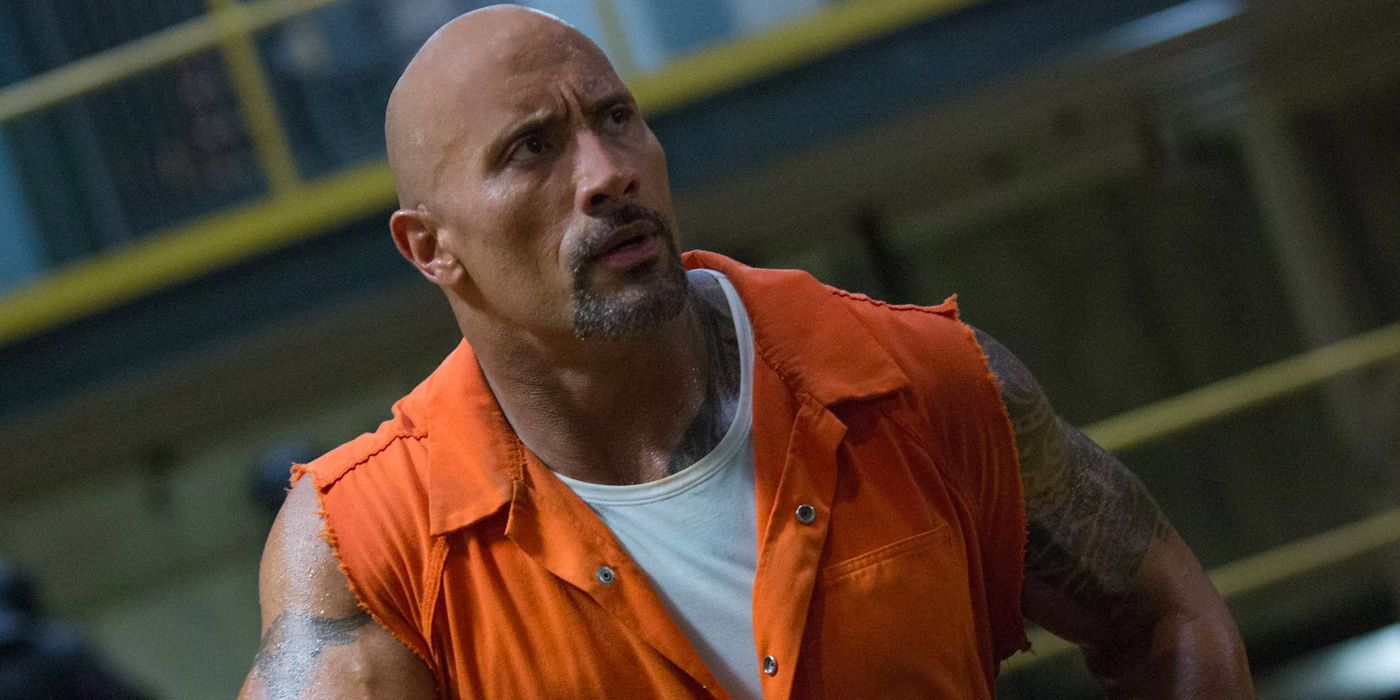 Dwayne "The Rock" Johnson stated that his alleged quote about calling millennials "snowflakes" is fake, and that his interview with the Daily Star never even happened. The article claims that Johnson said, "Whining snowflakes are draining positive change through their constant moaning," so Johnson personally reached out to fans to set things straight.
The article, which was titled "The Rock Smacks Down Snowflakes," was said to be an exclusive, and it was eventually broadcast by news outlets around the world. The piece has since been taken down, but its quotes are still available on social media. The author claims that the Johnson had been offended by several incidents in the UK, such as a bakery renaming their gingerbread men "gingerbread people." According to the article (via The Guardian), Johnson was merciless in his criticism, adding that "Generation snowflake or, whatever you want to call them, are actually putting us backwards" and "if you are not agreeing with them then they are offended - and that is not what so many great men and women fought for."
RELATED: John Cena Apologizes to The Rock for Criticizing His Jump to Hollywood
Johnson responded to the situation in an Instagram video in which he stated that he had never spoken to the Daily Star. He also added that fans should be aware that he would never insult an entire generation, and that any alleged behavior from Johnson similar to this situation should hint at the inauthenticity of an interview, should this type of situation ever happen again. He said: "The interview never took place, never happened, never said any of those words, completely untrue, 100% fabricated, I was quite baffled when I woke up this morning," adding, "You know it's not a real DJ interview if I'm insulting a group, a generation or anyone, because that's not me."
As of now, it remains to be seen whether or not Johnson will take legal action. However, as for a group of individuals that Johnson would be happy to personally attack, the actor has openly stated that he wants to fight all members of the Avengers - though he did specify that this would happen strictly in a video game scenario. While promoting Jumanji: Welcome to the Jungle, Johnson was asked which real-life celebrity he would bring with him into the world of Jumanji, and he revealed that his choice would be the Avengers, saying, "I'd pull all of them in. All of them need their ass kicked! 'Cause it's DC, baby! That's how we roll. Black Adam!"
As for Johnson's Instagram response to the Daily Star, he made it clear that he encourages "empathy" and "growth," and considering that he is known as one of the more likable actors in Hollywood, any alleged attack on millennials hardly seems on-brand. In fact, when he's not acting, Johnson is working with at-risk and terminally ill children through the Dwayne Johnson Rock Foundation, as well as considering a more politically-active lifestyle.
Source: The Rock, The Guardian
This entry was posted by Screen Rant on January 12, 2019 at 9:01 am, and is filed under TV News. Follow any responses to this post through RSS 2.0. You can skip to the end and leave a response. Pinging is currently not allowed.