Ronda Rousey is Sonya Blade in Mortal Kombat 11 [Updated]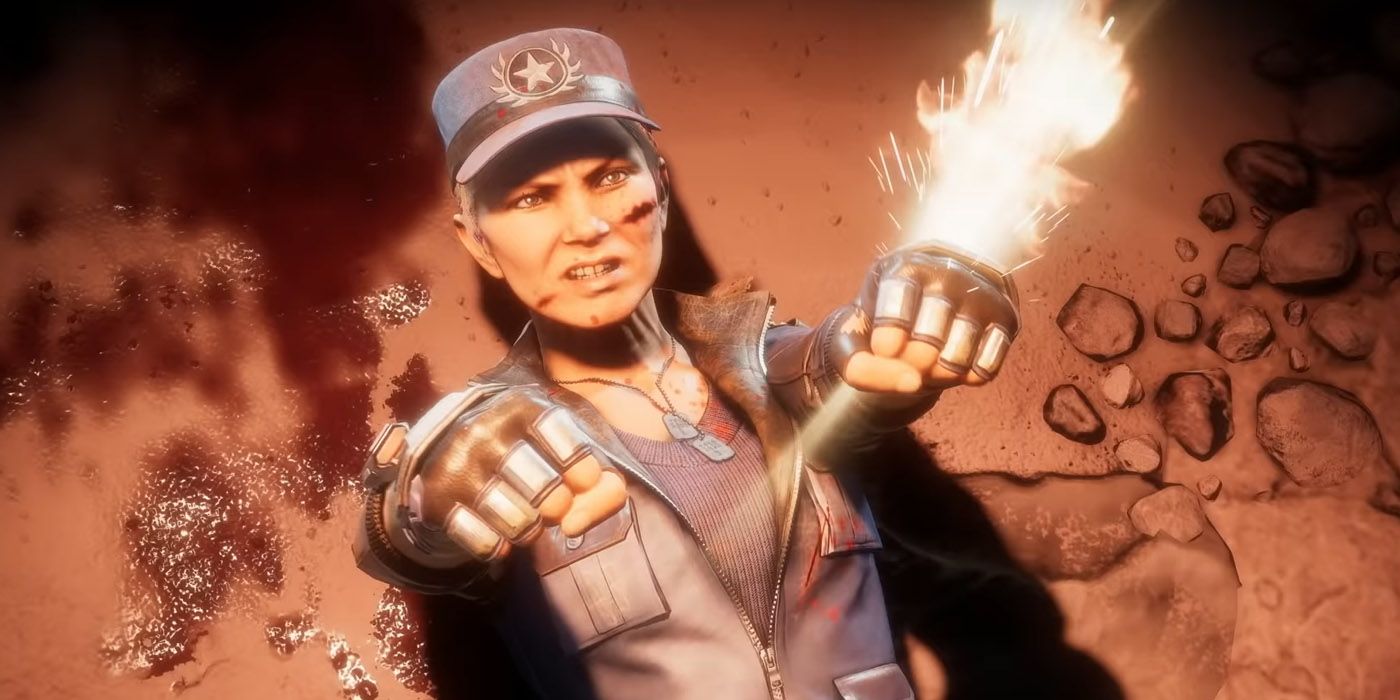 Update (January 17, 2019): We attended the Mortal Kombat 11 reveal event where Ronda Rousey was confirmed to voice Sonya Blade. New imagery and the reveal trailer have been added below. For complete details on Mortal Kombat 11, its new villain and playable character, and Kollector's Edition, head here. Original article, based on earlier leaks, below.
The latest rumors suggest that NetherRealm Studios is adding some serious power to Mortal Kombat 11 and that Ronda Rousey could voice fan-favorite Sonya Blade. It's been a busy few weeks for Mortal Kombat, and after reports that an animated movie is moving forward, the eleventh main series game is rounding off its voice cast.
Ahead of Mortal Kombat's big Kommunity Reveal event on January 17, there is still plenty of news coming out of the long-running fighting franchise. The event is set to shed more light on the game's storyline, possible potential of time travel, and who'll be playing who in the brutal brawler.
Related: Screen Rant's 25 Most Anticipated Video Games of 2019
The Nerd Mag came across a (now deleted) post on Reddit, that claimed to reveal potential cover art for Mortal Kombat 11. The biggest spoiler linked Rousey to the part of Sonya Blade. What's more, the information apparently comes from an internal email that also suggests Rousey will appear on January 17.
The leak reads as follows:
"Ronda Rousey will be at MK Day and will be part of the livestream stage presentation. We're preparing a short video to introduce her and announce her as the voice of Sonya. I've started sending over what we have for Sonya, which hasn't been much so far. I'm expecting a V1 soon."
Rousey is known for being the first American woman to win an Olympic medal for judo, her two-and-a-half year undefeated streak with the Ultimate Fighting Championship, and her more recent wrestling career with WWE Raw. Away from fighting in the ring, Rousey has appeared in movies including The Expendables 3, Entourage, and Furious 7.
As for Sonya Blade, she's been part of Mortal Kombat since the first game in 1992, but was a late addition when Midway Games decided the title needed a female character. Sonya has also appeared in the two live-action movies and would be a likely candidate for the reboot movie that is currently in development hell. Sonya was previously voiced by actors including Kerri Hoskins, Jennifer Hale, and Battlestar Galactica's Tricia Helfer.
Elsewhere, Mortal Kombat 11 will apparently include a new character called Geras, who will get their own cinematic trailer during the Kommunity Reveal event. If the Rousey rumors are legitimate, it will be interesting to see whether Sonya's look is adapted to mirror the WWE champion or whether Rousey is simply providing the vocals. Considering Sonya was originally based on martial artist Cynthia Rothrock, it makes perfect sense that someone like Rousey voices the part in Mortal Kombat 11.
Source: The Nerd Mag/Reddit
This entry was posted by Screen Rant on January 17, 2019 at 4:01 am, and is filed under TV News. Follow any responses to this post through RSS 2.0. You can skip to the end and leave a response. Pinging is currently not allowed.