Rumor: Detective Pikachu's Secret Villain Is An Iconic & Powerful Pokémon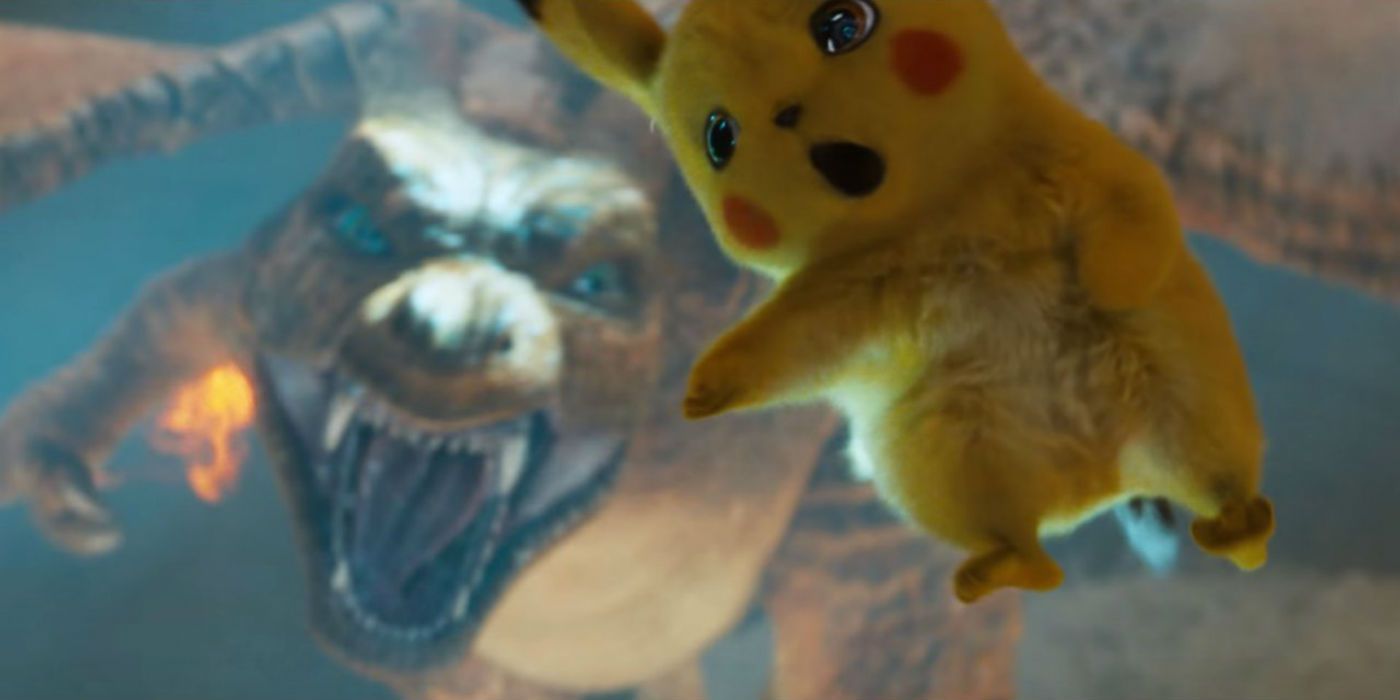 Warning: Possible SPOILERS for Detective Pikachu ahead
-
A new rumor for Detective Pikachu teases that the secret villain for the movie will be an iconic and powerful Pokémon character: Mewtwo. Pokémon has been going strong ever since the first video game came out in 1996, but since then the franchise has expanded to card games, video games, television shows, animated movies, and now, live-action movies.
When the first trailer for Detective Pikachu dropped online, many people were delighted by how many Pokémon showed up in the footage. While Pikachu is obviously at the front and center of most scenes in the trailer, some of the other familiar faces include Psyduck, Charizard, Jigglypuff, and Mr. Mime - and that is only scratching the surface. The poster for Detective Pikachu also hinted at more easter eggs and more Pokémon that might appear in the film, and we still don't know who the movie's villain will be... or do we?
Related: Ryan Reynolds Offers Behind-the-Scenes Peek at Detective Pikachu
According to a source close to We Got This Covered, Mewtwo - who was memorably the villain of Pokémon: The First Movie - will also be the secret villain of Detective Pikachu. The source claims that Mewtwo will play a big part in the story of the film, and the story will even kick off by showing the origin of the powerful Psychic Pokémon. Mewtwo won't be the sole villain, however, as there will also be a human villain who is trying to control Mewtwo.
In Pokémon canon, Mewtwo was created after a scientist spent years gene splicing and doing DNA related experiments on a Mew. Due to these horrific experiments, Mewtwo became extremely vicious, making it one of the most powerful Pokémon out there. The character has been seen in several of the animated movies and TV shows over the years, but this would mark the first time a live-action (well, sort of) version of the character has been seen on the big screen.
Fans might be worried as to how the character would be adapted for a live-action character, but most fans have been pleased with the designs of the other Pokémon thus far. It's possible that Warner Bros. could keep Mewtwo a secret until the movie is actually released, but announcing him as the villain could also draw more people to the box office. Out of all of the Pokémon out there, Mewtwo is often one of the most recognizable villains of the franchise. With that being said, it only makes sense that Mewtwo would be the villain for Detective Pikachu.
Source: We Got This Covered
This entry was posted by Screen Rant on January 14, 2019 at 6:01 am, and is filed under TV News. Follow any responses to this post through RSS 2.0. You can skip to the end and leave a response. Pinging is currently not allowed.