Rumor: Penguin Will Be One Of The Batman's Main Villains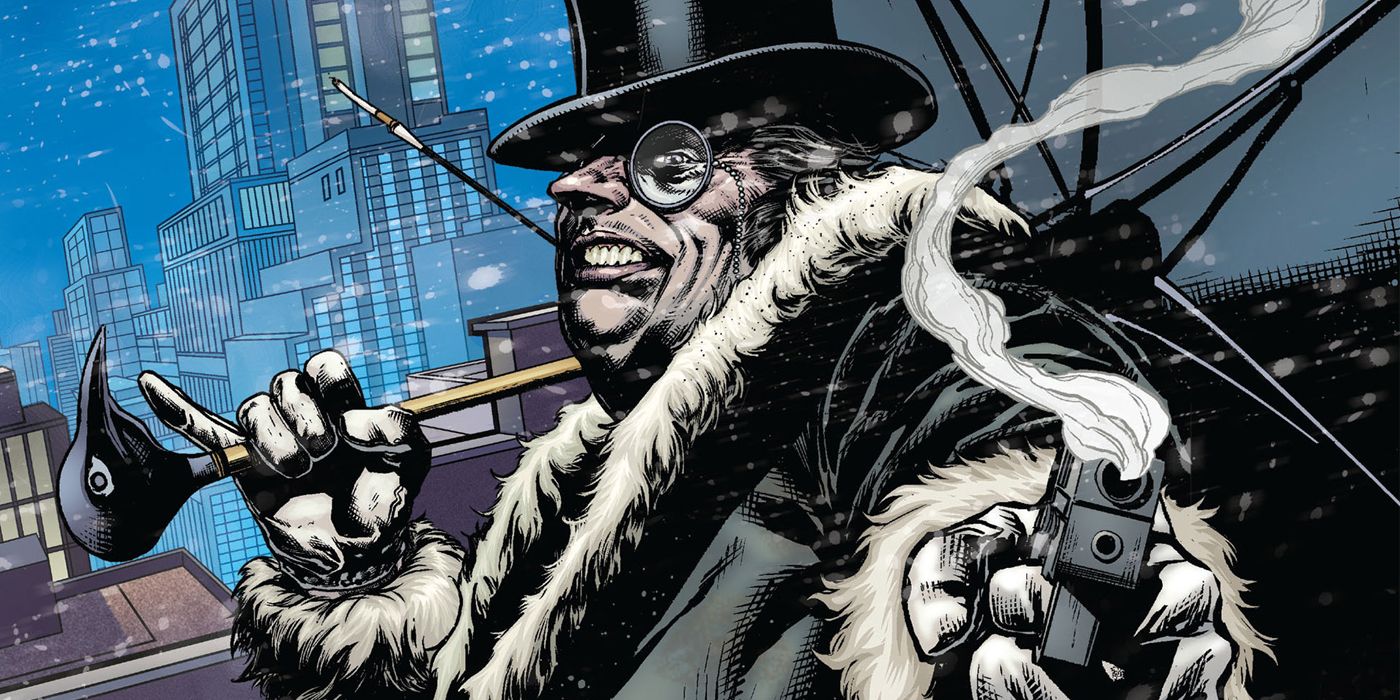 A new rumor suggests that Oswald Cobblepot, otherwise known as the Penguin, will be a main villain in Matt Reeves' upcoming The Batman movie. This follows another recent rumor that says that Warner Bros. and DC's next solo effort starring the Caped Crusader will start filming by November of this year.
There's perhaps no other movie in the DC's Extended Universe that's more shrouded in mystery than Reeves' The Batman. No solid release date has been nailed down and it's not even certain at this point whether or not Ben Affleck, who played the character in both Batman v. Superman: Dawn of Justice and Justice League, is returning for the film. Certain reports suggest that Affleck and Henry Cavill's Superman are both on their way out and that Warner Bros. have no plans for either actor. Aquaman star Jason Momoa, however, has said that Cavill is "absolutely" not leaving the role anytime soon. Regardless of the future of Affleck and Cavill in the DCEU, a new rumor has popped up suggesting that The Batman has found one of its principal villains.
Related: The Batman Rumor: Jack O'Connell Eyed For Batman Or Bat-Family Member
According to a new report over at We Got This Covered, one of the primary antagonists for Reeves' The Batman will be none other than the Penguin himself, Oswald Cobblepot. The report itself doesn't reveal any actual sources and this has not been confirmed by either Warner Bros. or anyone else attached to the film so, as of now, it's simply a rumor.
The Penguin was perhaps most famously portrayed on the big screen by Danny DeVito when Tim Burton brought the character to life in Batman Returns back in 1992. With this in mind, it would certainly be prime time for the character to appear again, especially considering his status as one of the more famous villains in Rogues Gallery not named the Joker. Actor Josh Gad has even repeatedly campaigned to portray the role and Jonah Hill was also part of an internet rumor suggesting he was attached to the role, so the interest is obviously there.
Still, one of the biggest potential revelations in the rumor is that Penguin would only be one of the main villains in The Batman, perhaps hinting that Reeves' movie will have two or more primary antagonists. Like the other parts of the rumor, however, it has not been substantiated by Warner Bros. or anyone else. Regardless, speculation and rumors continue to circle Reeves' The Batman in lieu of official news. With how successful the DCEU's latest entry, Aquaman, has been (officially crossing $1 billion at the worldwide box office), perhaps Warner Bros. will reveal something concrete soon about the next solo movie for arguably their most popular DC character.
Source: We Got This Covered
This entry was posted by Screen Rant on January 14, 2019 at 5:01 am, and is filed under TV News. Follow any responses to this post through RSS 2.0. You can skip to the end and leave a response. Pinging is currently not allowed.