Rumored Wonder Woman 1984 Plot Details Explain Steve Trevor's Return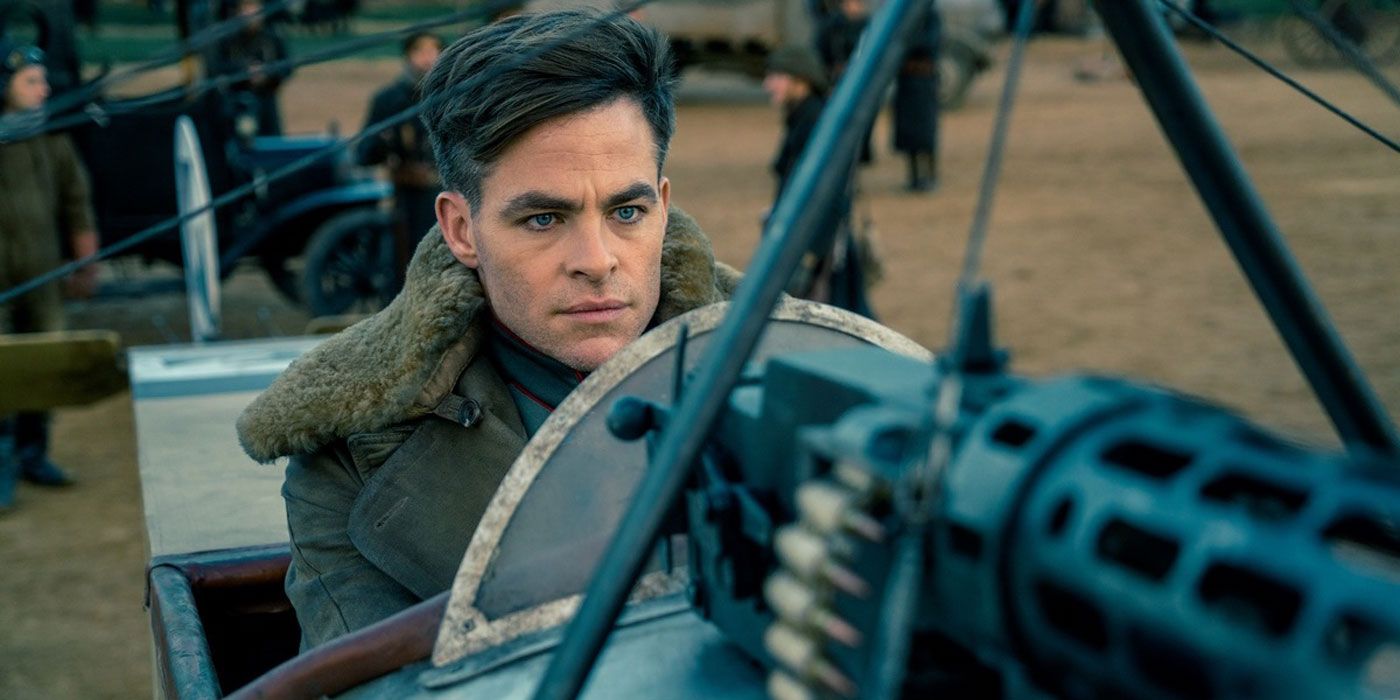 New rumored plot details for Wonder Woman 1984 may reveal how Chris Pine's Steve Trevor returns after his death in Wonder Woman. Playing Diana Prince's (Gal Gadot) love interest in the first film, the American pilot and spy died after sacrificing his life by the end of the film to help the Amazonian warrior princess with her mission - so naturally, people's interest was piqued when it was revealed that he's going to be back for the sequel.
Set in the 1980s, Wonder Woman 1984 will find Diana at the height of the Cold War between the U.S. and the Soviet Union as she fights off a brand new threat in Kristen Wiig's Barbara Ann Minerva aka Cheetah. Pedro Pascal also joins the cast in a still-undisclosed role, although rumor has it that he'll be playing Maxwell Lord - a powerful businessman in the comics. Now, brand new details about the Patty Jenkins-directed flick could reveal how exactly Steve is brought back to life with the help of Lord.
Related: How Wonder Woman 1984's Steve & Diana Dynamic Is Different
According to a report from We Got This Covered, Trevor's return ties into the film story with the involvement of Lord who is looking for magical artifacts that would make him as powerful as a god. She eventually stumbles on Minerva and convinces her to help him with his goal. The two's relationship goes awry, however, after Minerva gets cursed by an artifact that turns her into Cheetah. With a target on his back, Lord reaches out to Diana with the promise that he'll resurrect Steve in return for her protection.
It's important to note that this is still a rumor with very little to no chance of being confirmed before Wonder Woman 1984 hits theaters next year, although it does fit with previous reports on how Pascal's character is involved with Steve's revival. The thought of reuniting with an old love would obviously capture Diana's attention, making her prone to being manipulated, which could very well be the case as she faces of against Lord. Considering that it's been a few decades since the events of Wonder Woman, and knowing how tight-lipped Diana is about her personal life, it's suspicious that Lord knows about Steve.
Based on photos from Wonder Woman 1984, it seems like Steve is resurrected early on in the film as he and Diana spend time with each other. It's safe to assume that their relationship will once again tread romantic lines, but since Diana continues to be haunted in the modern times by the loss of Steve (as seen in Justice League), it's going to be interesting to find out how his fate pans out in the sequel.
Source: We Got This Covered
This entry was posted by Screen Rant on January 13, 2019 at 6:01 am, and is filed under TV News. Follow any responses to this post through RSS 2.0. You can skip to the end and leave a response. Pinging is currently not allowed.