RuPaul's Drag Race: 12 Rules Queens Have To Follow (And 8 They Love To Break)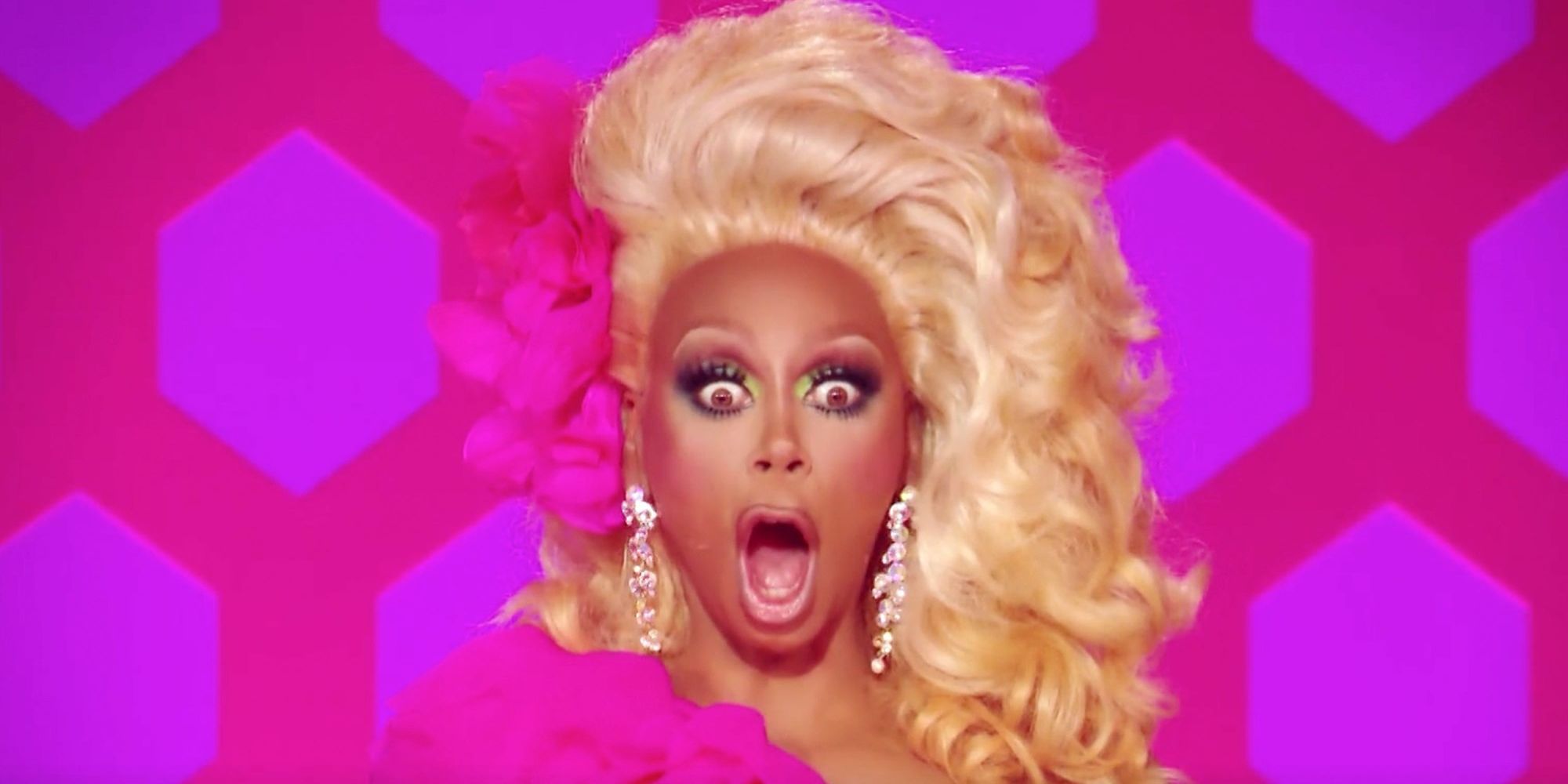 RuPaul's Drag Race loves throwing viewers for a loop. The show's formula relies on the charisma and talent of the contestants' larger-than-life personalities in addition to a series of twists and turns that keeps the blogs buzzing. All is fair in the name of fierceness and entertainment, and producers will gladly throw away the rulebook to heighten excitement.
Drag Race's most recent twist came in the form of a lip sync battle of surviving queens against the eliminated queens on All Stars season four. The outcome did not exactly cause an upset in the competition, but the episode did deliver several of the most memorable moments of the season and, indeed, the franchise's entire run. The fans' reaction to the episode proves how such a major twist can keep viewers hooked on the RuPaul's Drag Race franchise.
Producers are not the only ones who like to counter expectations on RuPaul's Drag Race. Queens competing on the show are subject to rules designed to make the show as entertaining and organize as possible-- but they don't always follow follow them. Even though producers enforce the rules with discretion, deciding to break them can have severe consequences. Previous contestants have been booted off the show and banned from the franchise for stepping out of line. This list examines some of the most surprising restrictions competing queens must adhere to, and reveals which rules were simply too tempting to break.
Here are 12 Rules The RuPaul Contestants Have To Follow (And 8 They Love To Break)
20

Follow: Recreate Scenes

Before they can even audition for the show, potential contestants have to sign a lengthy legal contract. The contract, which can be read in full on Reality Blurred, touches on several rules contestants must agree to before participating on Drag Race.

Among its numerous stipulation is the requirement to recreate scenes or repeat statements and actions for the cameras. The contract's wording indicates that competing queens do not have to do or say anything producers tell them to, but rather repeat something they have already said and done. This clause has likely been added so that producers have a chance to get better footage or recordings of important, or gif-worthy, moments from the competition.
19

Follow: Promote Drag Race Sponsors

Drag Race has its eyes firmly set on the future, and the show's approach to sponsors is no exception. From the cocktails in the Untucked lounge to its themed weekly challenges, the show has embraced synergy as the cornerstone of its marketing efforts. The entertainment industry is always looking for new ways to tempt advertisers and linking a successful show to a product is a winning strategy. Especially in the last decade, reality TV has become a powerful arena for brand integration.

Showcasing products and services on a reality series requires that contestants play along, of course. Drag queenswho compete on RPDR are, in fact, contractually obliged to participate in the show's advertising activities. Whether they are naming, using, or describing a product, the queens will have to serve marketing realness if they want a shot at the crown.
18

Break: Not Speak Unkindly Of RuPaul

Although it is not an official rule of the show, drag racers would be wise to not go up against Mama Ru. Former contestant Pearl has revealed that her public criticism of the drag icon sealed her fate with the franchise. After she made negative comments about the show's host on Hey Qween she was reportedly contacted by a Drag Race producer who told her she was banned from competing on All Stars.

Pearl is not the only contestant that has face the consequences of being outspoken. Phi Phi O'Hara and Gia Gunn returned to compete on All Stars after openly criticizing the show, only to end up with the infamous "villain-edit."
17

Follow: Memorize A Lot of Lyrics in a little time

Since it is bound to come up at some point in the competition, any Drag Race hopeful would to well to familiarize themselves with RuPaul's discography. However, you can never know which hits producers have picked for the main stage.

In a red carpet interview, Jaidynn Diore Fierce revealed that contestants get a packet of all the lip sync songs at the beginning of the competition. They are then told a night or two before which song to prepare for the upcoming elimination. When you consider that a large chunk of their day is spent on weekly challenges and getting into drag, that does not leave a lot of time to memorize songs.
16

Follow: Do Not Look Outside Their Hotel Windows

Drag Race runs a tight ship and there is a lot of secrecy around who is competing on any given season. Not only are audiences kept out of the loop, contestants are also left in the dark -- quite literally.

In a promo video for All Stars season two, Alyssa Edwards said she was blindfolded when she was taken to her room. Alaska added that she was not allowed to open the blinds in her hotel room. It is only when they step into the Werkroom that the queens learn who they are up against. Up until that point, they are kept strictly separated and closed off from one another.
15

Break: No Conjugal Visits

During the making of Drag Race, the filming location is kept secret and contestants are not allowed to have any contact with the outside world. Some queens, however, have struggled to stick to these simple rules. In one of the show's most dramatic moments, Willam Belli was eliminated because of her transgressions on the show.

In the episode in question, "Frenemies", no explanation was given for Willam's dismissal. The truth eventually came out during the season's reunion episode. According to Willam, she had received visits from her husband in her hotel room during the cast's down time. Keeping in regular contact with her significant other was a clear violation of Drag Race rules and led to her immediate elimination.
14

Follow: Wear the same outfit in confessionals

Fans of RPDR may have noticed that contestants have worn the same outfit for all of their confessionals in the more recent seasons. This has led some viewers to wonder if these segments are taped at the end of the season. The truth is that confessionals are filmed throughout the production of Drag Race, but the queens are required to change back into the same outfit each time.

Restricting the contestants to one look makes it easier for editors to piece together the footage in a way that suits the show's narrative. However, if you pay attention you can sometimes spot slight changes in hair and make-up from one shot to the next.
13

Break: Drag is not a contact sport

In one of the show's early seasons, Mimi Imfurst wreaked havoc on her fellow competitors. After first getting into an iconic verbal altercation with Shangela, Mimi was later sent home for invading India Ferrah's personal space. In a Drag Race first (and last), Mimi lifted India off the ground during a lip sync battle between the two.

The incident provoked RuPaul to sternly declare that "drag is not a contact sport" as she sent Mimi packing. No other competitors have tried to copy Mimi's take on lip syncing since she left the show, and Ru's response will probably not be forgotten among future competitors.
12

Follow: Make An Extensive Audition Tape

Getting picked to compete on RuPaul's Drag Race is like qualifying for the drag Olympics. The first step aspiring drag superstars have to take is submitting an elaborate audition tape. Audition instructions are published online, and include a laundry list of requirements.

In under 12 minutes, applicants have to present themselves out of drag, showcase their drag looks, perform an acting challenge, and do a bite-sized Snatch Game impersonation. On top of that, they have to lip sync to two songs. Many queens end up auditioning several times, but unfortunately, they cannot recycle their old audition tape. Producers have specified that none of the submitted footage can have been used by a contestant before.
11

Follow: Save It For The Cameras

The team behind RuPaul's Drag Race knows how to capitalize off of the show's formula and the unique appeal of drag entertainment. The show has not only spawned several spin-off shows, but is also the basis of the popular RuPaul's Drag Con event. Nevertheless, the producers' knack for creating addictive entertainment has sometimes come at the cost of the competitors' experience.

After her time on the show, Pearl declared on Hey Qween that she was disappointed by the show's callousness. When she praised RuPaul for being an inspiration, she says was told to "save it for the cameras." Fellow contestants Gia Gunn, Laganja Estranja, and The Vixen later seconded her claims and revealed that they had a similar experience on the show.
10

Follow: No Fictional Characters in Snatch Game

No season of Drag Race is complete without the highly anticipated Snatch Game. In the game-show style challenge, queens impersonate famous faces and most importantly of all; they try to make Ru laugh. The contestants' choices on Snatch Game have often been met with a few raised eyebrows.

Audiences were particularly divided when the queens first started impersonating male celebrities. Since then, audiences and judges have come to accept male impersonations as long as they are loosely considered to be LGBT icons. A restriction that has given a few queens a headache, however, is the fact that they can't compete as fictional characters. If their choices are protected by copyright laws, the queens have no other choice than to find another star to impersonate.
9

Break: Be On Time

"The show must go on" is one of the most tired mantras in show business, but even performers can reach their limit. During the filming of RuPaul's Drag Race Holi-slay Spectacular, Jasmine Masters decided to leave the set before shooting wrapped.

On the second day of filming, Masters claimed she got fed up with waiting around for co-star Shangela. According to the queen, Shangela would spend time chit-chatting with producers leaving the rest of the cast waiting around for her to show up. Most performers do not have the luxury to sleep on their call time, but it seems like this is a rule certain drag queens love to ignore.
8

Follow: Share Their YouTube Profits

Drag queens have definitely embraced the digital age. Many of the contestants that appear on Drag Race have already spent years building up an on-line following and fanbase. Once they compete on the show, however, contestants may be asked to share parts of what they have built up.

According to the Drag Race contracts, any competing queen with a YouTube channel must allow it to be part of the show's official YouTube channel. Not only that, they may also have to give up a percentage of their profits to producers. In addition to handing over their online earnings, they are not allowed to do any media for a full year after their season without informing producers.
7

Break: One Take for Entrance Looks

Since her time on the show, Willam has eagerly dished on her experiences with Drag Race. In a series of Twitter posts, the former contestant accused the show of playing favorites while they were shooting the Werkroom entrances. Willam claimed that Sharon Needles was allowed to re-do her entrance, while Willam was only allowed one take.

The Vixen has also revealed that she had to film her entrance four times. The controversial queen claims that the repeated takes made her entry into the competition seem more aggressive than it initially was. Judging by the former queens' accounts, production plays fast and loose with the Werkroom-entrance rules.
6

Follow: Agree To Filming In Their Home

A curious requirement that can be found in the Drag Race contract is the clause that states that contestants must allow recording in their home or workplace. The contract adds that they have to help producers gain access to the space if they do not have personal control over access to these locations.

Viewers have so far been exposed to very little of the queens' home life, so it is perplexing that this clause is even necessary. It could refer to the filming of video messages from loved ones at home. On the other hand, it could also have been added so that the show is free to try out new things and move in different directions.
5

Break: The Rules Of Elimination

BenDeLaCreme proved to viewers and producers alike that contestants on Drag Race have the power to twist the show's narrative in unexpected directions. After an unprecedented run on All Stars 3, DeLa decided to eliminate herself. The fierce queen had made it to the top two of almost every challenge, and she admitted that she wasn't comfortable with sending her fellow competitors home.

Because she choose to quit while she was ahead, we may never know if DeLa would have made it to the top, but based on her track record, her competitors should be glad she bowed out when she did.
4

Follow: Pass Notes Under The Door To Producers

After Willam's conjugal visits were revealed, production has taken measures to prevent something similar from happening again. According to Bianca del Rio, producers now place tape over the contestants' doors before they go to bed. They are by no means taped into their rooms, but producers will be able to tell if they snuck out during their down time. If the tape was not enough of a deterrent, production assistants also take turns keeping watch over the contestants.

Bianca explained how contestants are able to communicate their needs from within their confinement: if they want something, they have to slip a note under their door to one of the production assistants waiting outside.
3

Break: The Show's Gender Norms

Drag culture often seeks to question the concept of gender identity and challenge our idea of masculinity and femininity. Drag artists have, in many ways, paved the way for members of the LGBTQ movement, but even drag icons like RuPaul can have teachable moments.

When RuPaul dismissed the possibility of having a female-presenting trans woman compete on the show, he faced backlash from both fans and former competitors. Ru eventually changed his tune, and he has subsequently invited two fully transitioned former competitors, Gia Gunn and Kylie Sonique Love, back to the show. With the help of widespread online support, drag queens like Gia and Kylie have successfully broken some of the show's outdated attitudes towards gender and drag.
2

Follow: No Unions

Like on most reality shows, the contract contestants sign for RuPaul's Drag Race is crafted with precision and foresight. Although some aspects of it may seem innocuous, they have not been written by mistake. A perfect example of this is the specification that contestants are appearing as themselves and not as a performance.

The distinction seems insignificant, but it has an important implication. Since drag queens sign off on competing as themselves and not performers, their participation on the show does not fall under union purview. The show's long work-hours and limited dietary options would probably be an issue for most performers' guilds.
1

Break: No Phones

While some competitors have committed major transgressions on RPDR, others are only guilty of minor infractions. In an interview with Dirty, Willam claimed that several of the queens on her season either had a phone during filming or used the pay-phone in the lobby. Even though they are not allowed to contact the outside world, the contestants' breach of contract seems to have been relatively inconsequential.

No secrets were leaked during filming and the filming location remained secret. If the contestants only used their phones to check in with loved ones, it is easy to understand why production simply looked the other way.

---

What other rules do the queens break on RuPaul's Drag Race? Spill the tea in the comments!
This entry was posted by Screen Rant on January 24, 2019 at 11:01 am, and is filed under TV News. Follow any responses to this post through RSS 2.0. You can skip to the end and leave a response. Pinging is currently not allowed.