Sarah Michelle Gellar Returns to Horror in Slasher-Themed Super Bowl Ad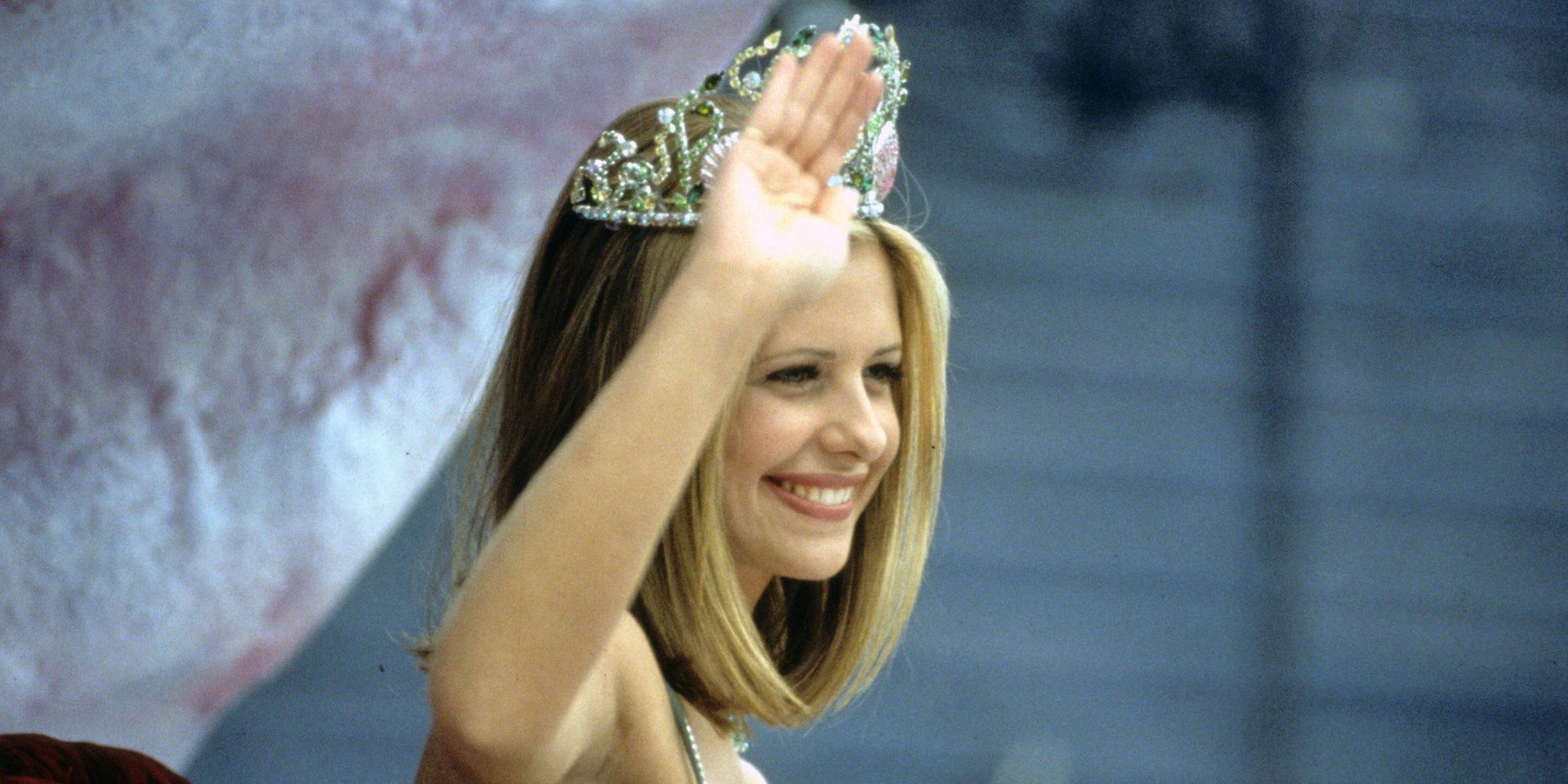 It looks like Sarah Michelle Gellar will be slipping back into Final Girl-mode for her next project, starring in Olay's first Super Bowl ad, titled "Killer Skin." Gellar released a teaser for the slasher-themed ad on Wednesday, sparking interest in what fans can expect from the full-length ad, especially when it comes to tying in Olay's products.
Gellar has been slowly easing her way back into the public eye in recent years and this upcoming Super Bowl ad is just the kind of nostalgic callback fans will love. In addition to the Olay ad, fans of Gellar's can expect to see her in the upcoming limited drama series Sometimes I Lie, marking Gellar's first high-profile TV project since starring in CBS' The Crazy Ones from 2013 to 2014, although she has contributed voice work to the long-running TV show Robot Chicken.
Related: Best Super Bowl Commercials of 2018
As seen on Gellar's Instagram and further reported on by EW, the short teaser clips for "Killer Skin" show Gellar in her home at night and presumably alone, per the unwritten rules of slasher films. She is seen applying various Olay products and in each teaser, and we see a masked killer pop into the frame. The screen cuts to black with the hashtag "#KillerSkin" shown. While promoting the upcoming ad on her Instagram, Gellar quoted a key statistic from Olay that only 27 percent of Super Bowl ads star women despite women making up a reported 45 percent of NFL's fanbase. This sentiment was reiterated in Gellar's interview with EW, where she explained why participating in this ad, which ties into that stat, was important to her: "In entertainment, you always want to be part of something that, instead of being a part of the trend, is bucking the trend."
Of her participation in the Super Bowl ad that seemingly riffs on her roles in beloved horror films like I Know What You Did Last Summer and Scream 2, Gellar told EW that "you want to have something that makes people excited, maybe flashes them back to something that they remember, makes them jump out of their seat," which will undoubtedly be the case when viewers get to see this ad in full when it airs during Super Bowl LIII on Sunday, Feb. 3. It's also worth noting that Gellar's ad is not the only one that Olay will be doing since the company has brought together nine inspiring women, including Gellar along with Olympic gymnast Aly Raisman and plus-size model Denise Bidot, to star in various ads as part of their "Face Anything" campaign.
Considering the power of a Super Bowl ad, where it will be seen by millions of viewers and where ad space is highly coveted by companies, viewers can expect the "Killer Skin" ad to help put Gellar firmly back on the map. It will be fun to see where the ad goes when it comes to mixing its slasher theme with a revered beauty brand; in Gellar's hands, here's to hoping the ad is a solid home run.
This entry was posted by Screen Rant on January 24, 2019 at 9:01 am, and is filed under TV News. Follow any responses to this post through RSS 2.0. You can skip to the end and leave a response. Pinging is currently not allowed.