Shazam Fan Art Shows Billy Batson's Connection to the Greek Gods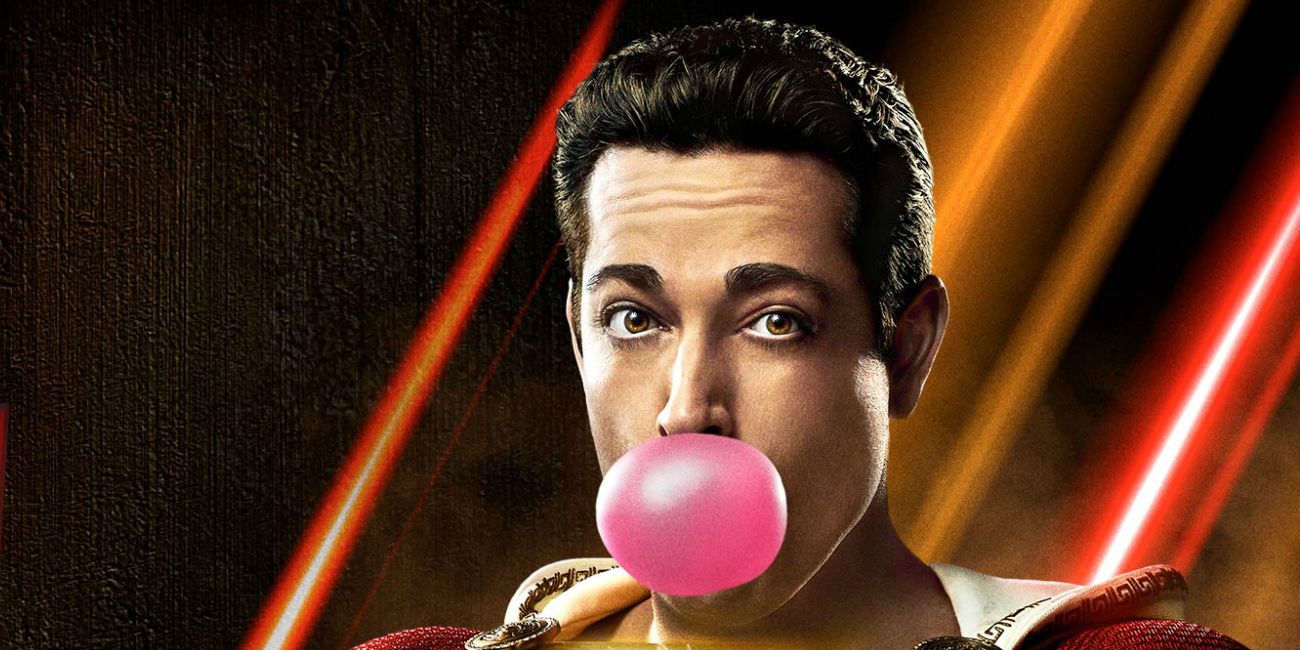 Shazam! gets brand new fan art featuring Billy Batson getting his powers from the Greek gods. As comic book readers know, the titular hero's name came from the acronym of six immortals: Solomon, Hercules, Atlas, Zeus, Achilles, and Mercury - whose respective skills sets he is able to tap into.
Starring Zachary Levi as the titular character and Asher Angel as his human alter-ego, Billy Batson, Shazam! is directed by David F. Sandberg. Not much is known yet with regard to its plot specifics, but the film's primary antagonist will be Mark Strong's Doctor Sivana, although recent rumors claim that even the Seven Deadly Sins can appear. As the public continues to wait for more marketing materials for the flick as its release nears, fans are resorting to their own ways to keep their excitement in check, including one who created a stunning fan art.
Related: No, Shazam's Suits Don't Cost $1M Each; Film Budget Reportedly Only $80-$90M
The fan art comes, which from Twitter user UrbanKryptonian, features an image of the gods granting Billy his power. The second illustration from the same source, on the other hand, offers fans a different version of the initial artwork with the heavens opening up to Billy Batson just before he made the jump from the rooftop and transformed into Shazam. It's also a mash-up of the history lesson from Wonder Woman featuring Solomon (wisdom), Hercules (strength), Atlas (stamina), Zeus (power), Achilles (courage), and Mercury (speed). Fans are loving the edit, most of them pointing out that Levi even reposted it. Check out the images below:
Billy's rooftop jump, which triggers his transformation to his superhero alter-ego, is perhaps one of the best moments in the recently released TV spot. Considering what's known with regard Shazam!'s narrative, the scene is more likely from the first act of the film, possibly right after Billy's encounter with the wizard who granted him the ability transform to Shazam. At this point, he might be testing the waters with regard to his newfound capabilities and having the confidence that he'll be able to fly after jumping from a building perfectly describes the character's childlike faith that differentiates him from most superheroes.
Moments like this only hyped up people's excitement over the release of the second trailer for Shazam!, which has been rumored to drop numerous times already in the last several weeks. While a special look was rolled out at Comic-Con Experience in Brazil earlier in December, the clip wasn't released publicly, although its description made its way online. The last update claims that it'll finally roll out this week, although there's yet to be an indication from Warner Bros. or anyone involved in the project so far.
Source: UrberKryptonian
This entry was posted by Screen Rant on January 22, 2019 at 4:01 am, and is filed under TV News. Follow any responses to this post through RSS 2.0. You can skip to the end and leave a response. Pinging is currently not allowed.