Shazam Trailer Will Reportedly Drop on Tuesday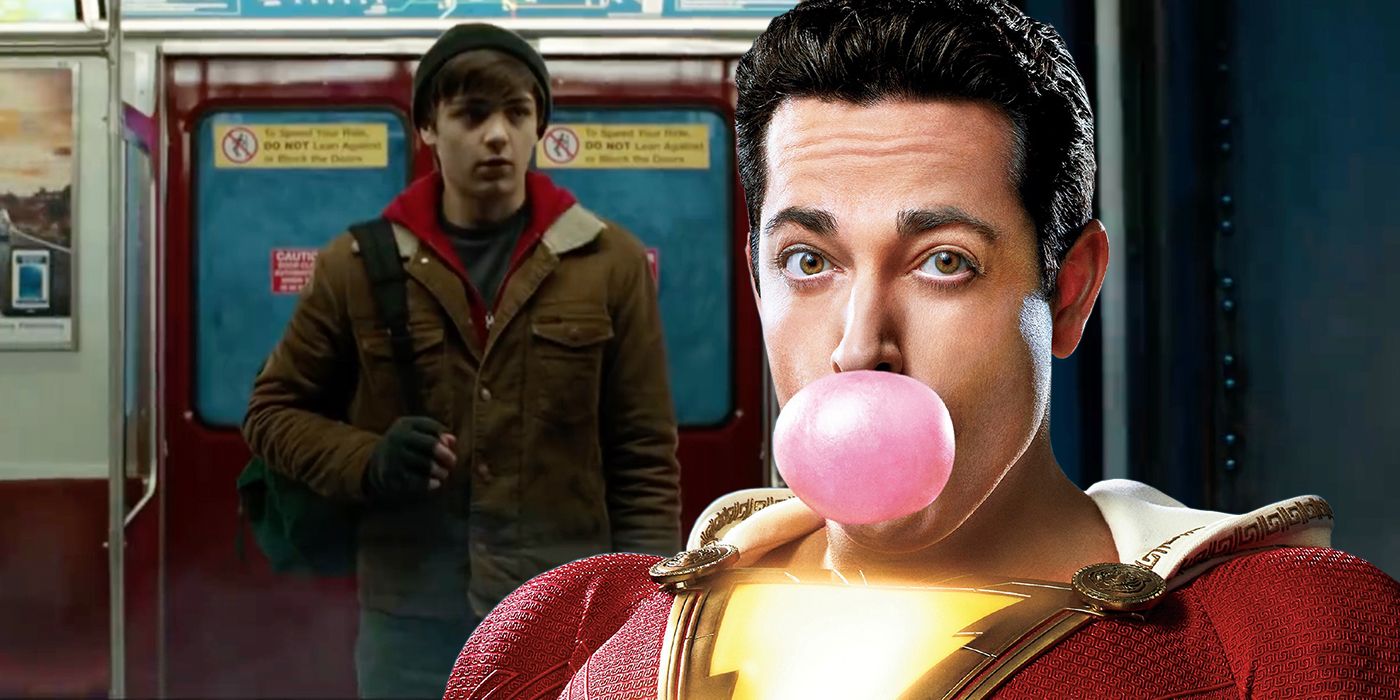 Shazam!'s second trailer is reportedly due to release this Tuesday. Next on the Warner Bros. superhero film docket, the project is directed by David F. Sandberg and stars Zachary Levi as the titular character and Asher Angel as his human alter-ego, Billy Batson. Together, they will go up against Mark Strong's Doctor Sivana, and possibly even the Seven Deadly Sins.
Coming off their biggest commercial win thus far in James Wan and Jason Momoa's Aquaman, fans are significantly more optimistic about the future of the DCEU. And it appears that they'll keep the ball rolling with Shazam!, which is described as having a more lighthearted and family-friendly tone that will appeal to a broader audience. Not much is known regarding the plot specifics of the film, but as its release date slowly inches near, Warner Bros.' marketing is looking to ramp up the flick's promotional campaign by following up the greatly-received first trailer with a brand new one.
More: No, Shazam's Suits Don't Cost $1M Each; Film Budget Reportedly Only $80-$90M
Daniel Richtman is reporting that the new Shazam! trailer will drop this Tuesday, January 22. No other details were given with regard to the time of the release, but the same source announced earlier this month that the trailer would debut on January 19, and that obviously didn't come to fruition. The Shazam! trailer has now supposedly been pushed back a few days later, although no reason for the move was provided.
Warner Bros., or anyone else involved in the project has yet to comment on the matter. With no indication whatsoever that a trailer will debut, fans are advised to take this with a pinch of salt. The second Shazam! trailer has been reported numerous times to drop in the last several weeks. First, it was believed to release at Comic-Con Experience Brazil early in December. While the panel, which featured Levi, debuted new footage, it wasn't rolled out in public. The description of the clip, however, quickly made its way online. It's not certain if the public will see the same trailer, but if anything, it's safe to assume that it won't be drastically different from what attendees saw at CCXP.
Regardless of when the exact date the trailer will arrive online, it makes sense that it will drop sooner than later with the Sandberg-directed flick due to hit theaters in less than three months. Aside from that, it will be sandwiched by two other superhero films from Marvel with Captain Marvel (March 8) rolling out less than a month before Shazam!, and Avengers: Endgame (April 26)  just three weeks after. Disney's marketing machine for their upcoming releases has already started with trailers for both films debuting last month. That means that there are likely no big drops for them this month, possibly until Super Bowl Sunday. This allows the DC project to have its time on the spotlight between this week and then if the aforementioned report turns out to be true.
Source: Daniel Richtman
This entry was posted by Screen Rant on January 19, 2019 at 5:01 am, and is filed under TV News. Follow any responses to this post through RSS 2.0. You can skip to the end and leave a response. Pinging is currently not allowed.