Smash Ultimate Just Broke HALO's Sales Record From 2010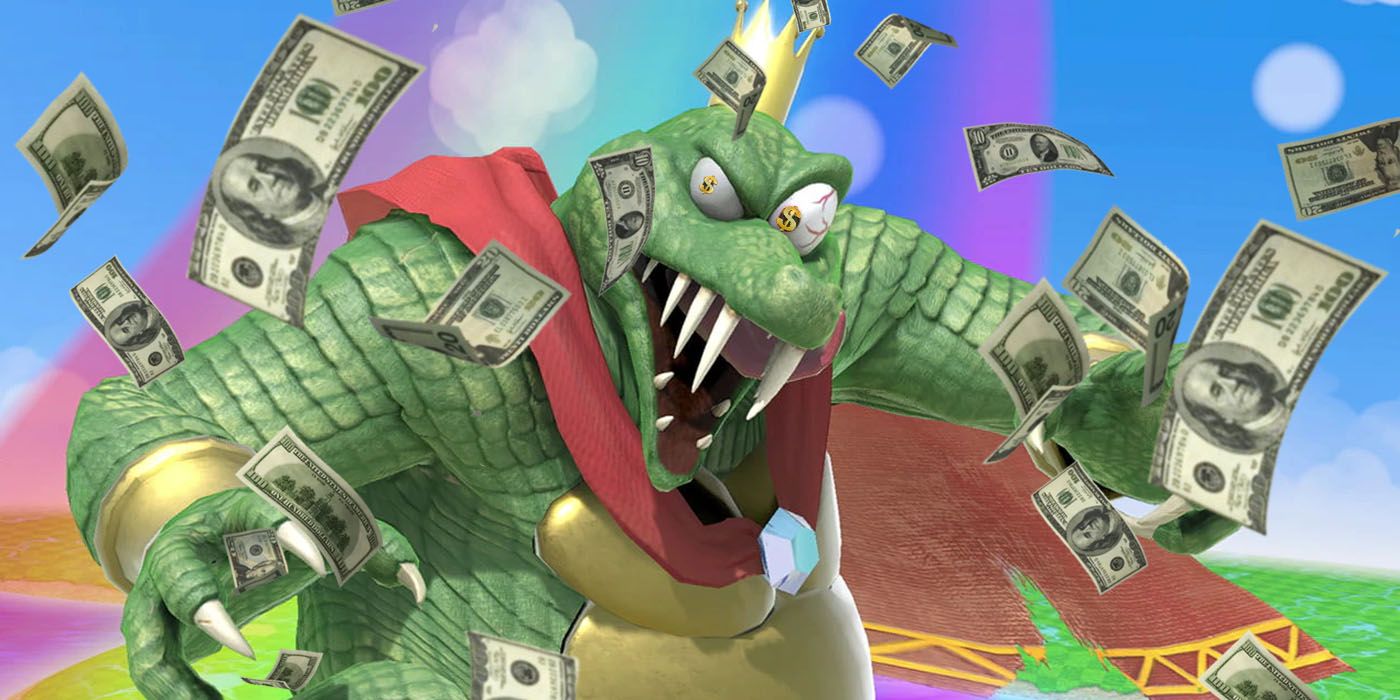 Following a blockbuster sales month for Super Smash Bros. Ultimate, the game shattered a record previously held by the Xbox 360's Halo: Reach. Upon release, Super Smash Bros. Ultimate was met with fantastic review scores and immediate success. The fighting game that features a number of iconic gaming characters from Nintendo and other companies is an easy title for a general audience to approach, and a challenging one to master for those that enjoy the series' competitive scene. It's this depth that has made Super Smash Bros. a household name, but the scale of Super Smash Bros. Ultimate is what made it so marketable.
Coupled with the sales success of the Nintendo Switch, the title was always going to perform well at retail. Although just how well Super Smash Bros. Ultimate was going to do was a subject of speculation, word has arrived that the game has performed better in its first month on the market than any other platform exclusive in video game history.
Related: Best Super Smash Bros. Ultimate Characters, According to Tournaments
The previous record holder for the most cash generated from a platform exclusive title was Halo: Reach back in 2010 for the Xbox 360. While that game generated ample profits for Microsoft (and marked the last Halo game that Bungie would develop), it has finally been bested by Nintendo's all-star beat 'em up. This report arrived from software sales tracking service NDP before being picked up and shared by US video games industry analyst Mat Piscatella on Twitter.
While news that Super Smash Bros. Ultimate is performing well is great for Nintendo, it could end up being a blessing for fans as well. With such a large install base on a piece of evergreen software present and accounted for within the first month of launch, this makes DLC a favorable and longterm option for the game. Currently, fans know that Piranha Plant is joining Smash Bros. as a playable character and that it will even be free for anyone that registers the game before the end of January. That fighter will then be joined by Persona 5's Joker in Smash Bros. Ultimate, with four more characters arriving as part of the game's Fighters Pass throughout 2019.
The rumored list of DLC characters for Smash Ultimate may not be everyone's cup of tea though, so these sales numbers make a Fighters Pass 2 much more likely. It should also be noted that Minecraft's Steve is rumored to be a playable part of this season pass and may feature a nod to Halo in the form of a Master Chief skin. Since Super Smash Bros. Ultimate has now taken the record from Halo: Reach, this would almost be a full circle moment of sorts - provided that the leak is true.
Super Smash Bros. Ultimate arrived exclusively for Nintendo Switch on December 7, 2018.
Source: NDP (via MatPiscatella/Twitter)
This entry was posted by Screen Rant on January 24, 2019 at 10:01 am, and is filed under TV News. Follow any responses to this post through RSS 2.0. You can skip to the end and leave a response. Pinging is currently not allowed.