Sony's Bringing Back Its Biggest Franchises (After Losing James Bond)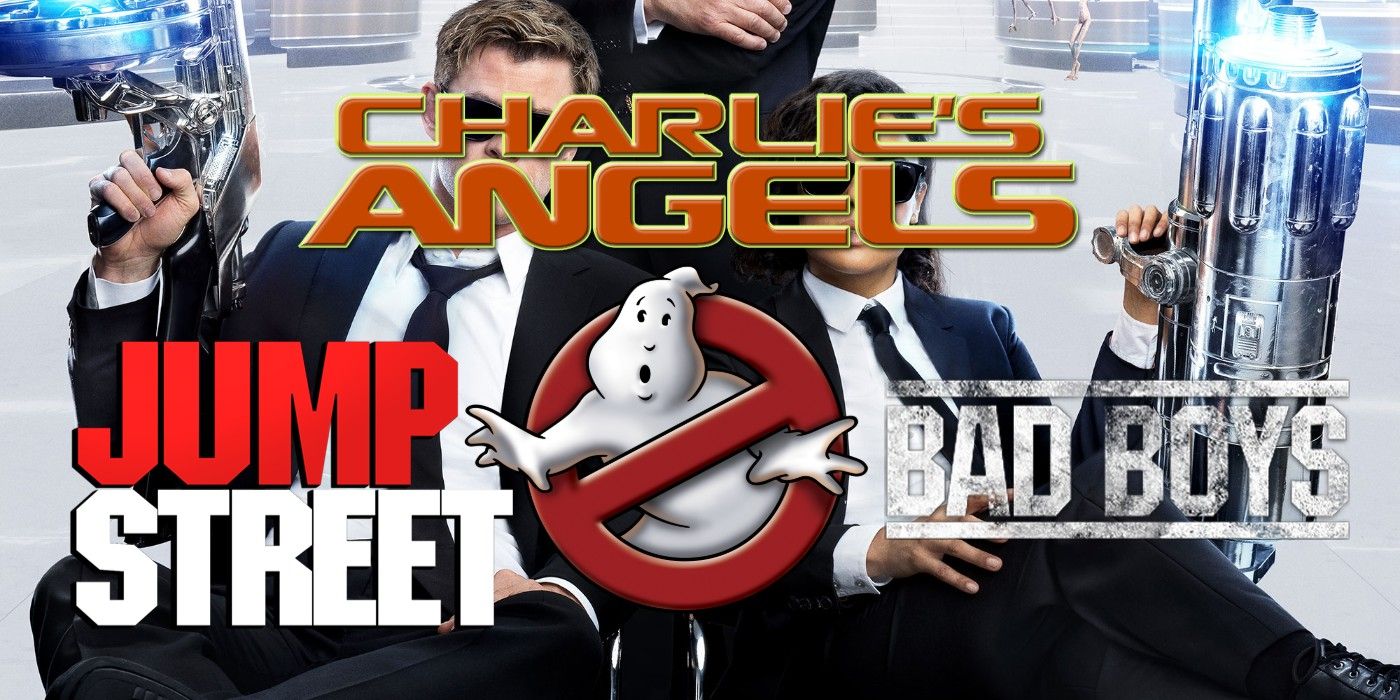 Sony is reviving several of its biggest franchises, after losing the distribution rights to the James Bond movies. Unsurprisingly, of the studio's top ten box office hits of all time (domestically, that is), there's only one non-franchise movie (tWill Smith's superhero flick Hancock) and no less than five Spider-Man films. Sony's top twenty-five movies aren't much different, with properties like Bond and Men in Black (Will Smith movies in general, really) showing up multiple times, and recent successes like 22 Jump Street landing a spot. It's no wonder then that, as far as their future slate is concerned, everything old at Sony is new again.
Of course, as anyone who's kept up with the current state of the film industry knows, Sony's far from the only studio mining their library of hits right now. Disney, for example, has made an entire cottage industry out of remaking their animated films in live-action over the past decade, and will continue to reboot properties that it owns when its Disney Plus streaming service launches later this year. In Sony's case, however, it's become all the more important since their distribution agreement for the Bond franchise expired, leaving the studio down one highly-lucrative IP.
Related: Jason Reitman's Ghostbusters Sequel Gets a Teaser Trailer
This past week alone, there were major developments on several Sony franchise revivals. Bad Boys 3 (aka. Bad Boys for Lif3) officially started filming, as evidenced by the leaked photos of stars Will Smith and Martin Lawrence on-set. Meanwhile, Sony announced that Jason Reitman is directing a sequel to his father's original Ghostbusters movies - after Dan Aykroyd quietly leaked the news late last year - and continued to add new cast members to this year's untitled Jumanji film, itself the sequel to another franchise revival in the form of 2017's Jumanji: Welcome to the Jungle. That gives Sony three potential hits in the making, in addition to the latest installments in IPs like Spider-Man (which only got an MCU reboot three years ago).
While the latest Bad Boys and Ghostbusters movies won't arrive until 2020, Sony has several franchise revivals in the pipeline for later this year. The studio has Men in Black: International - a continuation of the Men in Black films that shifts the focus to MIB's London branch - set to arrive in June, just a week before its reboot of the supernatural horror property The Grudge (titled simply Grudge) hits the scene. Elsewhere, the long awaited zombie action-comedy sequel Zombieland 2 is still on-course to arrive in time to mark the original film's 10 year anniversary in October, followed by Elizabeth Banks' relaunch of the Charlie's Angels action series a month after. Sony will then finish its year with the new Jumanji, which includes new cast members like potential Jump Street spinoff star Awkwafina.
Question is, will audiences be as excited to see these brands again as Sony is to revive them in the first place? Some of them sound more promising than others right off the bat, what with Thor: Ragnarok costars Chris Hemsworth and Tessa Thompson leading the new Men in Black, and the latest Jumanji film reuniting the adult cast and creatives from Welcome to the Jungle (with Dwayne Johnson steering the ship). Others could go either way, depending on how audiences respond to the new Charlie's Angels stars or Bad Boys' leads being 16-17 years older. Either way, Sony's hoping they'll successfully fill the spot that Bond 25 would've occupied in the studio's slate over the next two years.
This entry was posted by Screen Rant on January 17, 2019 at 8:01 am, and is filed under TV News. Follow any responses to this post through RSS 2.0. You can skip to the end and leave a response. Pinging is currently not allowed.