Space Force Comedy From Steve Carell & The Office Creator Set At Netflix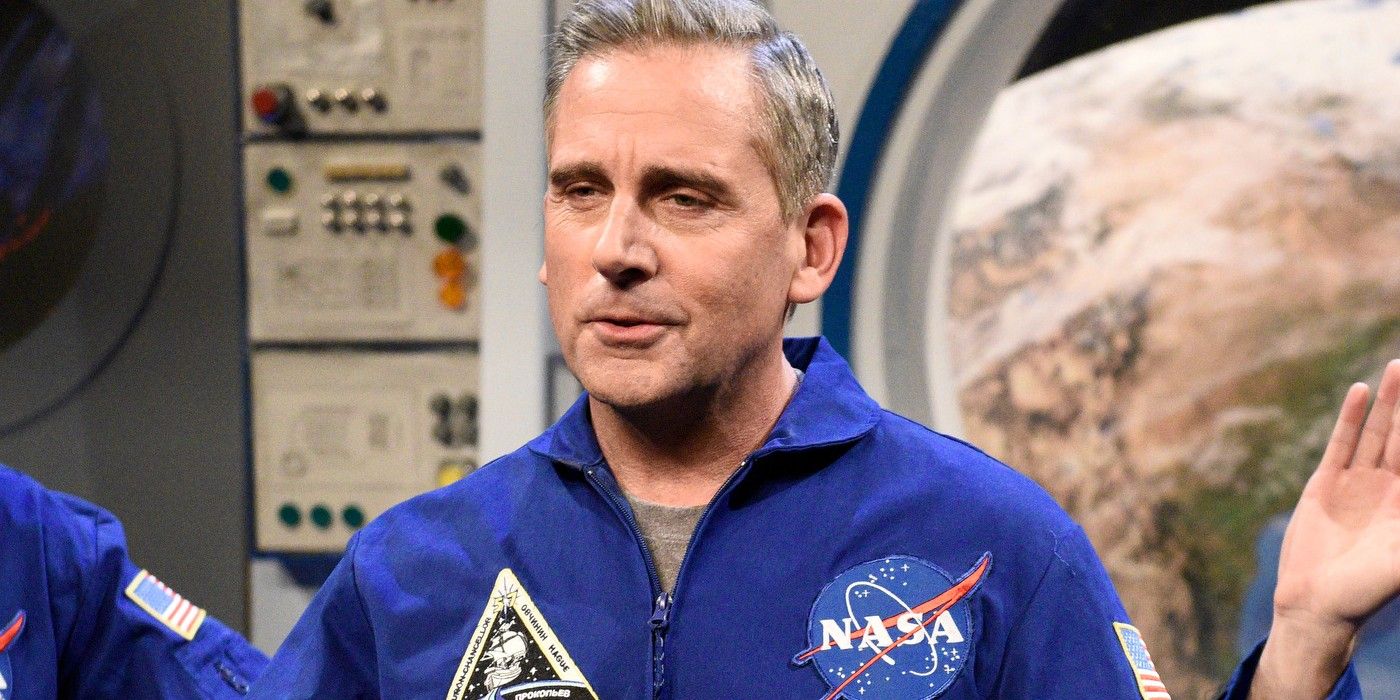 Steve Carell and The Office creator Greg Daniels are reteaming for the Netflix workplace comedy Space Force. The original comedy series is based on President Donald Trump's real life proposed space program. The Space Force was announced by Trump in June 2018 to create a sixth major division of the United States Armed Forces.
Carell and Daniels became stars of comedy television through their seven-season partnership on The Office. The workplace comedy set around the paper company of Dunder Mifflin saw Carell star as "World's Best Boss" Michael Scott. Although the series ran for nine seasons on NBC, Carell left at the end of season 7 to pursue more movie roles. He's veered more into dramatic films too, appearing in Beautiful Boy, Vice, and Welcome to Marwen just last year. There's been plenty of interest in him making a return to the small screen, though, and he's now found another new project to do so.
Related: Netflix Raising Monthly Price On Standard Streaming Plan
Netflix has announced Carell and Daniels co-created Space Force and made the news official today by sharing a quick promotional video explaining the concept of the series. Set to the iconic song Also Sprach Zarathustra, the video quickly establishes how they plan to make light of Trump's space program. Carell and Daniels will both serve as executive producers on Space Force, with Daniels acting as showrunner and Carell set to star. There are no details on when the series will begin filming, how many episodes it will be, or when subscribers can expect it to pop up in their Netflix lists.
This announcement continues Carell's shift back to TV, as he is also set to star in Apple's morning show series alongside Jennifer Aniston and Reese Witherspoon. That series is currently in production, so Space Force will likely have to wait for Carell's schedule to free back up before it gets going. This shouldn't delay the Netflix original series in any way, though, as they still need to assemble a cast around Carell. This reunion for Space Force is a huge get for Netflix, and may have come at the perfect time. NBC is set to launch a streaming service of their own, which could result in The Office being pulled from Netflix's library in the near future.
With their collective history in workplace comedy TV, Carell and Daniels are obvious fits for Space Force. Daniels also had a hand in creating fellow workplace comedy Parks and Recreation, so this is clearly a concept he is comfortable with. But, the package of Carell starring and Daniels' writing will immediately draw comparisons to The Office. Daniels and Carell are likely very aware of this, so it will be fascinating to see if they lean in to it and make this feel exactly like The Office but in a new setting, or if they'll try to distance themselves from their prior work a bit. There's no indication Space Force will be a mockumentary style series after all, so that should go a long way in differentiating the two Carell-Daniels collaborations.
Source: Netflix
This entry was posted by Screen Rant on January 16, 2019 at 12:01 pm, and is filed under TV News. Follow any responses to this post through RSS 2.0. You can skip to the end and leave a response. Pinging is currently not allowed.