Space Jam 2 Reportedly Starts Filming This Summer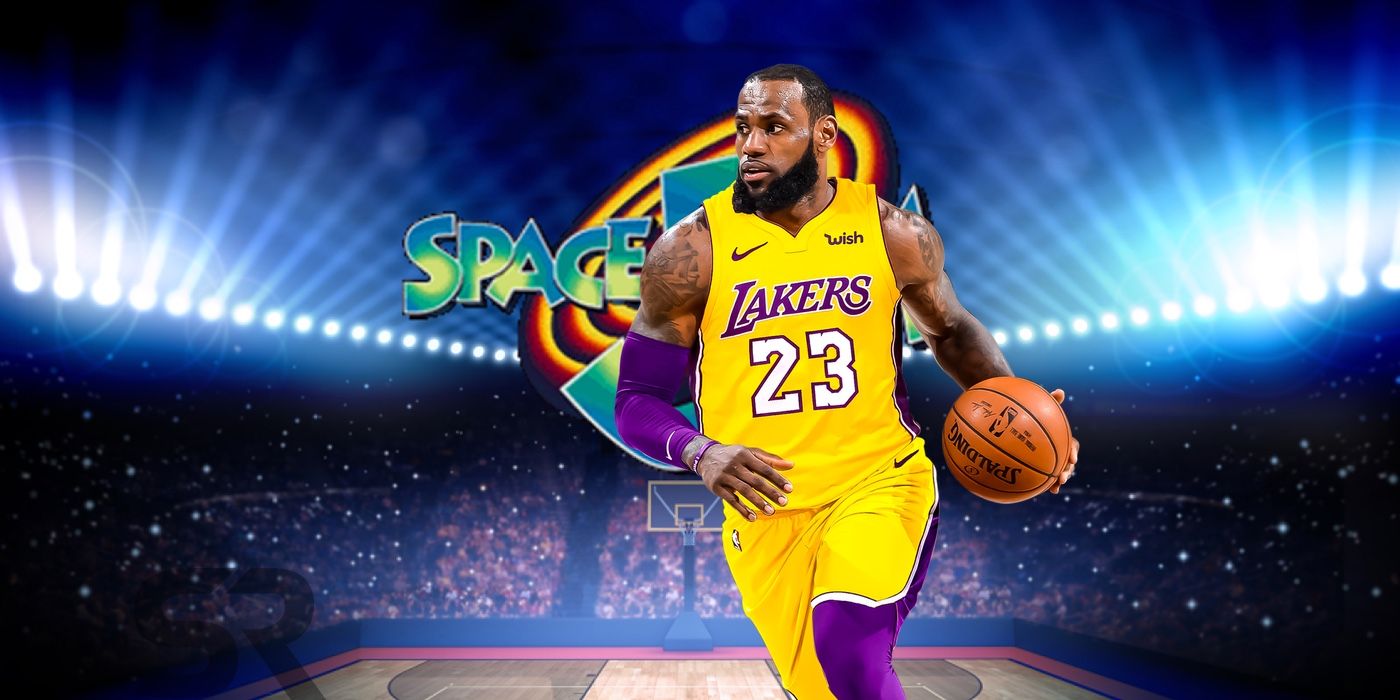 Warner Bros. will reportedly begin production on Space Jam 2 this June. A sequel to the 1996 live-action/animation hybrid had been long-gestating, but finally made some significant headway last year. With NBA superstar LeBron James in place as the lead, Space Jam 2 recruited director Terence Nance to call the shots and will also have Black Panther helmsman Ryan Coogler onboard as producer.
Since those announcements, it's been mostly quiet on the Space Jam front, other than the revelation that this new movie is intended to be a franchise reboot, rather than a direct sequel to the original. The lack of recent updates makes sense, seeing that James' top priority is the current Los Angeles Lakers season. But fans looking forward to this next installment will be happy to hear the project is taking the next steps towards becoming a reality by setting a filming start date.
Related: Why LeBron James Delayed Space Jam 2 Trailer Release
According to DiscussingFilm, Space Jam 2 will commence shooting on June 17, 2019 in California. It's important to note that this is not official confirmation from the studio, but this timeline makes a great deal of sense.
The latest possible date for the 2019 NBA Finals is June 16, meaning if the Lakers advance to the championship round, James' filming schedule will not interfere with the games. Granted, Los Angeles is not a favorite to emerge from the Western Conference this year, but James has played in eight consecutive Finals with the Miami Heat and Cleveland Cavaliers, so he cannot be counted out right now. As of this writing, the Lakers are currently below the playoff cutoff line, but they're only one game out of the last spot and are waiting for James to return from a groin injury he suffered on Christmas. The team was playing well prior to James going down, so odds are things will pick back up when he comes back. As any basketball fan can attest, James is one of the rare players who can elevate those around him.
Starting Space Jam 2 in June also gives Nance and his team a three-month period to wrap before NBA training camps open for the 2019-2020 season and James returns to his day job. A desire to increase his profile in Hollywood may have partially influenced James' decision to sign with Los Angeles, but the Lakers aren't paying him $154 million to star in movies. Considering this information is correct, Space Jam fans will likely learn more information about the film (such as the supporting cast) in the near future as Nance puts the finishing touches on pre-production. It'll be interesting to see who James' co-starts are (human and cartoon) and how this film comes together.
Source: DiscussingFilm
This entry was posted by Screen Rant on January 24, 2019 at 6:01 am, and is filed under TV News. Follow any responses to this post through RSS 2.0. You can skip to the end and leave a response. Pinging is currently not allowed.