Spider-Man: Far From Home Clip Expands On International Trailer's Gag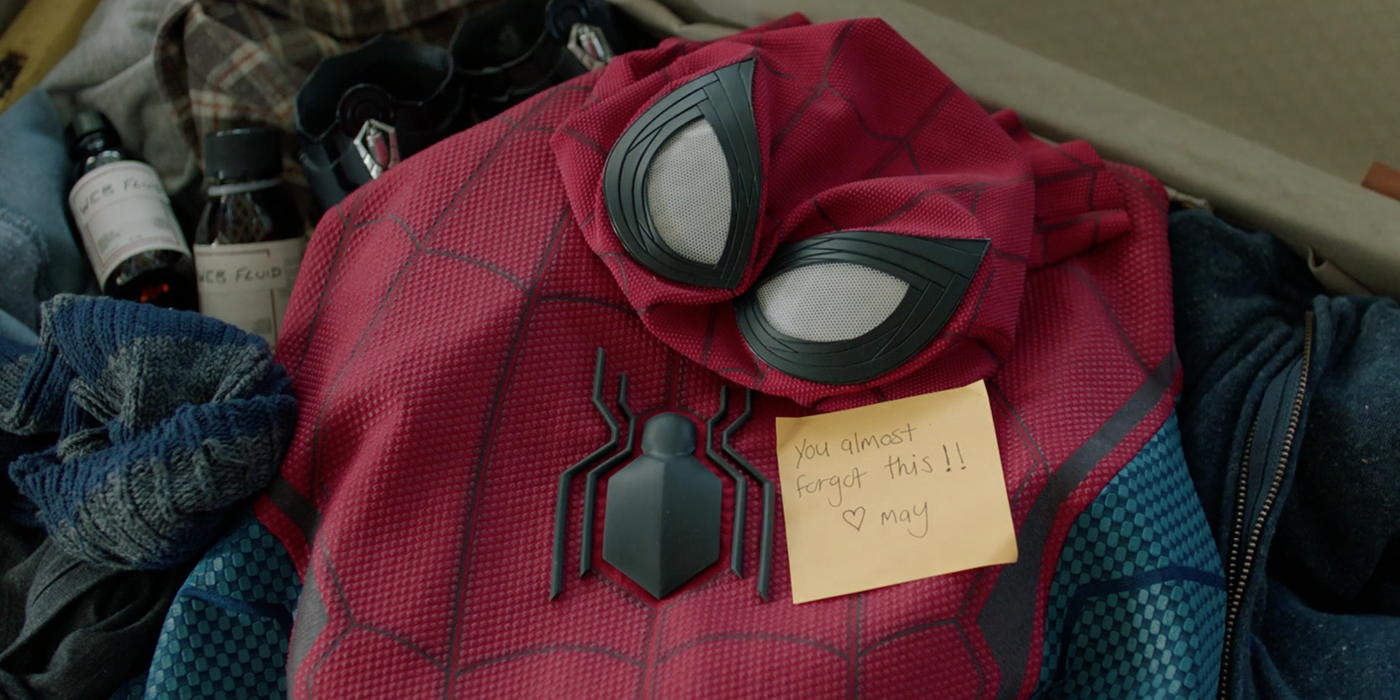 A new clip from Spider-Man: Far From Home expands on a joke that was seen in the international trailer of the movie. Spider-Man: Far From Home is the sequel to the 2017 film Spider-Man: Homecoming and will bring back Tom Holland in the role as the friendly neighborhood Spider-Man.
Fans will still have to wait a while for Spider-Man: Far From Home to swing into theaters, but they were recently treated to the first trailer for Spider-Man: Far From Home. The trailer revealed a lot about the upcoming sequel, which can be seen in detail in our Spider-Man: Far From Home trailer breakdown. While the first trailer gave fans their first look at the movie, the international trailer for Spider-Man: Far From Home, included some additional clips that weren't included in the US trailer. Now, one of these jokes has been expanded on in a new clip for the movie.
Related: Spider-Man: Far From Home Easter Eggs Reveal Elemental Villains Real Identities
In a clip shared on Twitter by Weeping Angel, Peter Parker gets stopped at customs as a woman searches his bag. Parker had wanted to leave his Spidey suit at home and just enjoy his vacation, but this clip shows the woman opening his bag to find the suit with a note from Aunt May. Parker plays it cool by saying the suit is actually a set of pajamas, which the customs agent says is fine, but she does confiscate a banana. The full clip can be seen below.
The international trailer for Spider-Man: Far From Home may have not been all that different from the US version, but it did give a bit more insight about Parker's trip to Europe. The international trailer seemed to further indicate that Ned Leeds and Betty Brant are a couple in the sequel, and also seemingly debunked the theory that actor JB Smoove is playing J. Jonah Jameson.
This clip may not add a whole lot to the overall trailer, but it seems to indicate that Spider-Man: Far From Home will have some of the same comedic elements that made Spider-Man: Homecoming unique. Holland's portrayal of the web-slinger was widely accepted by fans after he appeared in Captain America: Civil War, and even more so after his first solo outing. Spider-Man: Far From Home will surely feature a more experienced Spider-Man, but clips like this remind fans that Parker is still an awkward teenager in high school. Not very many people know Parker's true identity, but this clip also seems to further establish how supportive Aunt May is of his heroic ventures.
Source: Weeping Angel
This entry was posted by Screen Rant on January 17, 2019 at 5:01 am, and is filed under TV News. Follow any responses to this post through RSS 2.0. You can skip to the end and leave a response. Pinging is currently not allowed.