Spider-Man: Far From Home International Trailer – Peter Forgot His Suit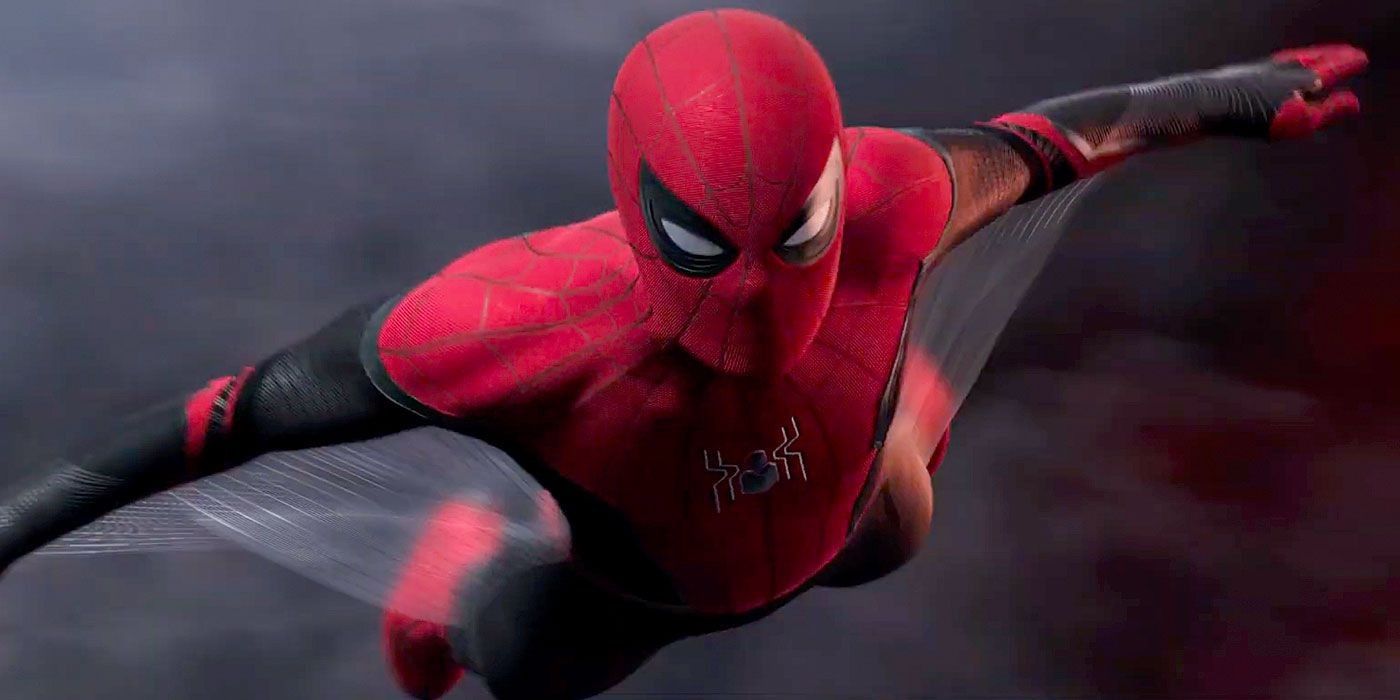 UPDATE: Read our full breakdown of the Spider-Man: Far From Home trailer.
The Spider-Man: Far From Home international teaser trailer contains different footage from the Spider-Man: Homecoming sequel than the U.S. version. Sony and Marvel officially struck a deal to bring Peter Parker to the Marvel Cinematic Universe in 2015, a year before Tom Holland made his debut as the web-slinger in Captain America: Civil War. The character has since anchored his own MCU solo film in Homecoming and got dusted by Thanos in last year's Avengers: Infinity War. Fear not, though, for Peter will return in 2019 for both the Infinity War followup, Avengers: Endgame, and Homecoming continuation, Far From Home.
Far From Home follows Peter as he accompanies his high school friends on a summer trip across Europe, only for Nick Fury (Samuel L. Jackson) to show up and recruit Peter to help him uncover the truth behind a series of elemental creature attacks across the continent. The Far From Home U.S. teaser trailer shows Peter battling some of those creatures - including, by the look of things, Hydro-Man - and offers the first glimpse of Jake Gyllenhaal as Quentin Beck aka. Mysterio in the film. Sony has also released an international teaser that contains much of the same footage, but starts out distinctly different from its U.S. counterpart.
Related: Spider-Man: Far From Home's Mysterio Explained
Where the Far From Home U.S. teaser starts off showing Peter (dressed as Spider-Man) and Aunt May (Marisa Tomei) at what appears to be the opening of a homeless shelter in New York - culminating with some romantic tension between Happy Hogan (Jon Favreau) and May - the film's international teaser opens with Peter and his friends at the New York airport as they head out on their European vacation. This results in a gag where Peter is passing through airport security, only to discover that May packed his Spider-suit in his luggage without his knowledge. For more, watch the teaser below.
The remainder of the Far From Home international teaser is mostly the same as the U.S. trailer, save for the joke at the end, where Flash Thompson (Tony Revolori) calls Peter "loser" rather than "d**kwad" (an insult that's more common to the U.S. than the UK). Interestingly, Sony appears to be taking a different approach to marketing Far From Home to international audiences than they did with Homecoming. The latter's international trailers tended to play up the film's MCU connections (specifically, the Iron Man sequences), whereas Far From Home's teaser keeps the focus more squarely on Peter and his friends (until Nick Fury shows up, anyway). It only makes sense, though; Homecoming's high school characters were a big part of the movie's success, so Sony has all the more reason to highlight their scenes in Far From Home now.
As for Peter's decision to leave his Spider-suit behind in the first place: his desire to take a break from being a superhero is all the more understandable, after what happened to him at the end of Infinity War. Of course, Sony and Marvel Studios haven't actually confirmed that Far From Home takes place after Infinity War and Endgame yet, but that's to avoid spoiling Peter's fate in Endgame any more than Far From Home's sheer existence already does. That aside, Peter's ongoing struggle to balance his dual lives will clearly continue to be an important element of Far From Home, like Homecoming before it.
Source: Sony UK
This entry was posted by Screen Rant on January 15, 2019 at 9:01 am, and is filed under TV News. Follow any responses to this post through RSS 2.0. You can skip to the end and leave a response. Pinging is currently not allowed.