Spider-Man: Far From Home Sets Trailer Views Record For Sony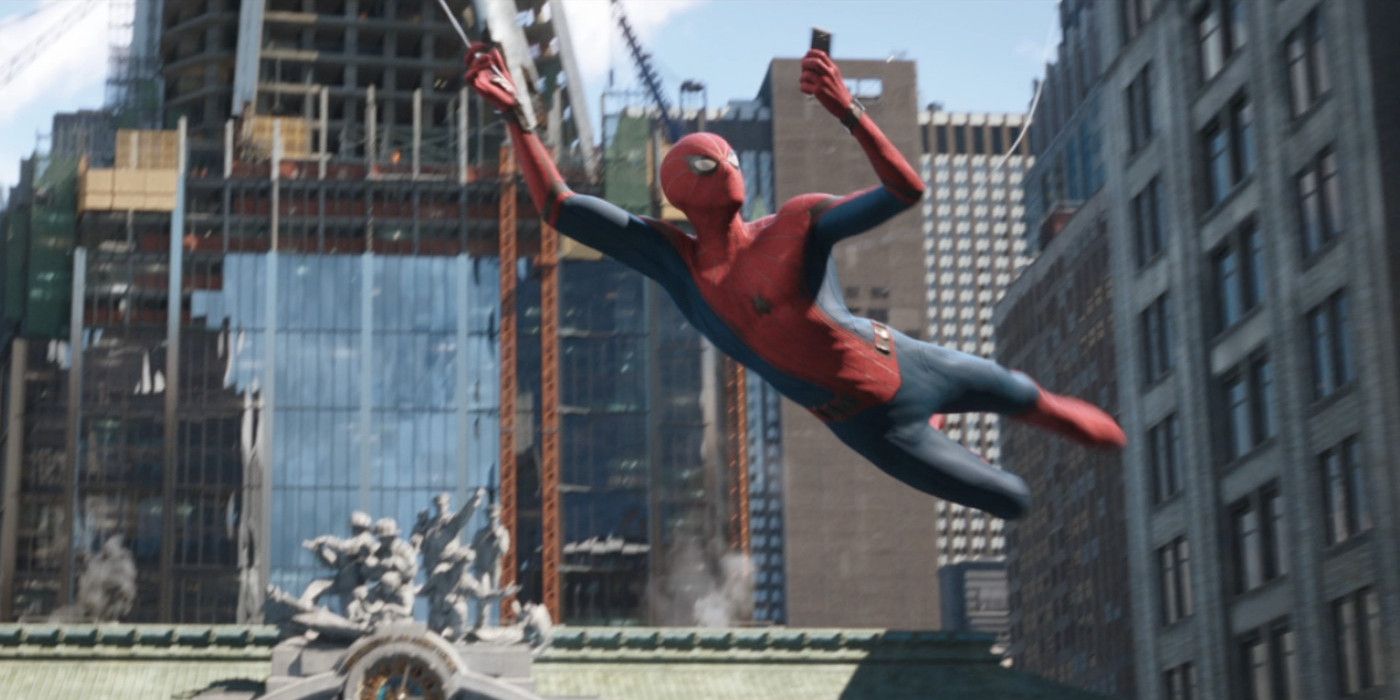 The Spider-Man: Far From Home trailer set a new Sony record for most views in a 24-hour time period. Peter Parker may currently be dead at this point in the Marvel Cinematic Universe timeline, but his adventures are hardly over. Far From Home, which arrives about two months after Avengers: Endgame, looks to move the franchise to a new era and the mysterious Phase 4. Unsurprisingly, given his immense popularity, Your Friendly Neighborhood will be at the forefront of the shift, and audiences are excited to see him return.
Peter being dusted in Infinity War presented a tricky marketing conundrum for Sony - a studio rather infamous for including spoilers in promotional materials. Plenty of jokes were made about the Far From Home trailer revealing key details about Endgame, but the preview simply ignored the Avengers movies and sold audiences on the premise of another solo Spider-Man film. That approach worked well, seeing that the trailer broke a record for the studio.
Related: What The Far From Home Trailer Reveals About Endgame
According to Deadline, the Far From Home trailer set a new all-time Sony mark by accumulating 130 million views in its first 24 hours online. The franchise beat its own record; Spider-Man: Homecoming scored 116 million views during its first day live. As impressive this is, it comes nowhere near the whopping 289 million views for the Endgame trailer back in December.
It shouldn't be shocking there was much interest in the Far From Home trailer. Homecoming is one of the MCU's highest-grossing entries, earning $880.2 million worldwide back in the summer of 2017. After Peter's brief appearance in Civil War, Homecoming truly redeemed the wall-crawler's cinematic reputation and reminded audiences why they loved the character. Additionally, there's been much intrigue surrounding Jake Gyllenhaal's turn as Mysterio (the enigmatic figure was a big hit on social media) and the trailer played up Far From Home's MCU connections. Nick Fury popped up midway to recruit Spider-Man for a new mission and Happy Hogan was seen flirting with Aunt May. The footage didn't provide any explicit hints where the franchise is going, but it's still fun to see how things tie together.
This bodes well for Far From Home's box office prospects, as enthusiasm for the movie should only increase when the promotional campaign kicks into high gear closer to release. The film is set to open over Fourth of July weekend, having a nice cushion between Toy Story 4 (which comes out in mid-June) and The Lion King (premiering in mid-July). Facing minimal competition at the start of its box office run, Far From Home will likely be another big Marvel hit, especially if the trailers keep playing well for moviegoers.
Source: Deadline
This entry was posted by Screen Rant on January 18, 2019 at 11:01 am, and is filed under TV News. Follow any responses to this post through RSS 2.0. You can skip to the end and leave a response. Pinging is currently not allowed.