Spider-Man: Far From Home Trailer Reveals First Look At MCU Sequel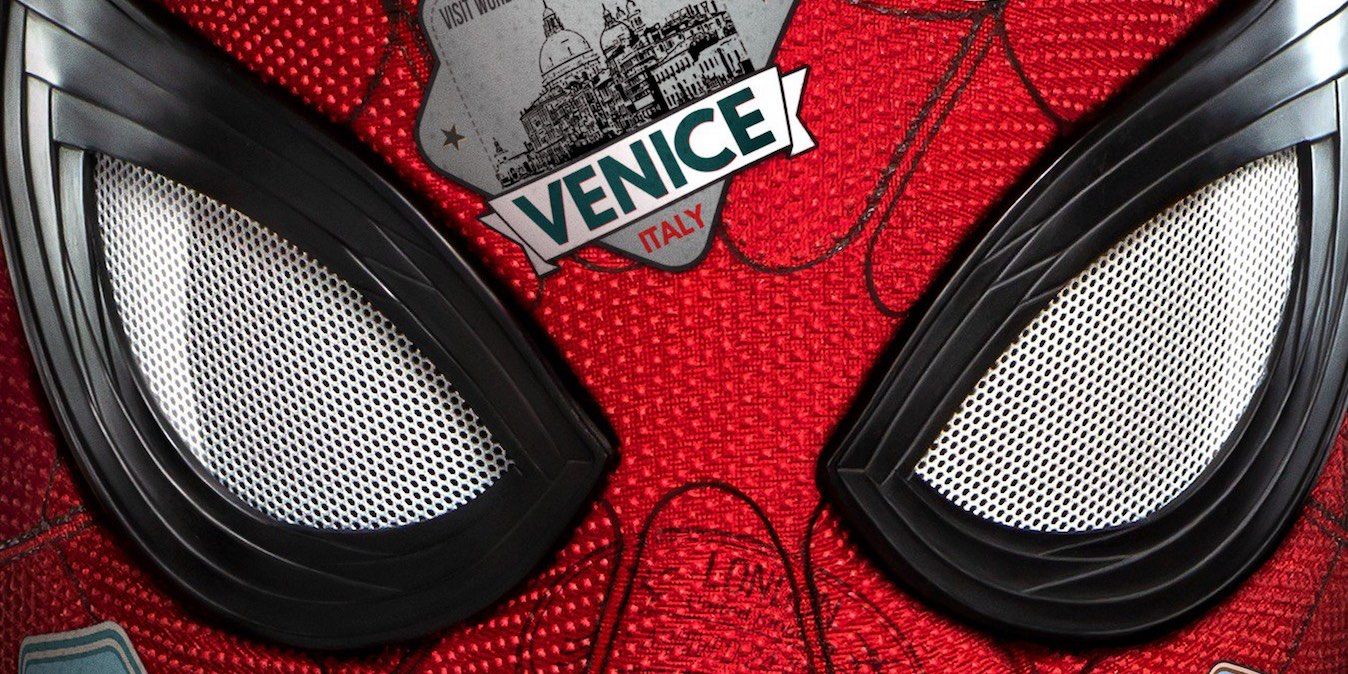 UPDATE: Read our full breakdown of the Spider-Man: Far From Home trailer.
The first Spider-Man: Far From Home movie trailer is released, revealing Tom Holland's return as Peter Parker in the Spider-Man: Homecoming sequel. Back in 2015, Sony Pictures and Marvel Studios struck a deal for Spider-Man to join the Marvel Cinematic Universe. The following year, Holland made his debut as Spidey in Captain America: Civil War, then led his own solo movie in 2017's Spider-Man: Homecoming. He has since appeared in Avengers: Infinity War and will return in 2019 for the Phase 3 capper, Avengers: Endgame. However, fans of Holland's turn as Peter Parker will also get the Homecoming sequel, Spider-Man: Far From Home, in 2019.
Although Holland is notoriously bad at keeping secrets about his very secretive Marvel projects, little is known for sure about Spider-Man: Far From Home. We know it will follow Peter Parker as he goes on a trip across Europe - hence the title. Based on Spider-Man: Far From Home set photos, we know Peter will get a few new Spider-Man suits. Plus, the movie will feature the returns of Ned (Jacob Batalon) and Michelle/MJ (Zendaya), as well as MCU favorites Nick Fury (Samuel L. Jackson), Maria Hill (Cobie Smulders) and Happy Hogan (Jon Favreau). Now, fans can get their first official look at footage from the Spider-Man: Homecoming sequel thanks to the first teaser trailer.
Related: Every Spider-Man: Far From Home Update You Need To Know
Sony released the first trailer for Spider-Man: Far From Home, which originally screened during the studio's panel at 2018 Comic Con Experience (CCXP) in São Paulo, Brazil. The video reveals the very first footage from the Homecoming sequel. Watch the Spider-Man: Far From Home trailer, and see the first movie poster, below.
The trailer for Spider-Man: Far From Home gives fans their first look at all the main returning characters, including Fury meeting Peter Parker, as well as an initial look at Jake Gyllenhaal as Mysterio. As teased at CCXP by the stars of the movie, Mysterio will be portrayed as a "good guy" in Far From Home, which is showcased in the film's trailer. He seems to be battling one of the Elementals, a group of villains who draw their powers from the elements previously confirmed by Holland to be included in the movie. Plus, Mysterio is friendly enough to Spider-Man, though it seems likely the pair won't be on the same side forever since in the comics Mysterio is a villain to Spidey.
As for the poster, it seems to tease a bunch of different locations that may appear in Spider-Man: Far From Home. The stickers on Spidey's mask include New York City (his home, of course), Prague, London, Venice, the Swiss Alps, and Berlin - all locations across Europe. A few of these have been confirmed by set photos and the trailer, including NYC, London and Venice, but a few are new, like Berlin. Of course, the poster isn't necessarily confirmation Peter Parker and his friends will travel to all these locations, but it's certainly a possibility.
With the reveal of the first Spider-Man: Far From Home teaser trailer and poster, Marvel and Sony have officially kicked off the promotion for the film. Though there's still close to six months until the movie hits theaters, fans will be reunited with Spider-Man soon enough when he returns in Avengers: Endgame. Then Peter Parker kicks off Phase 4 of the MCU with Spider-Man: Far From Home.
Source: Sony
This entry was posted by Screen Rant on January 15, 2019 at 6:01 am, and is filed under TV News. Follow any responses to this post through RSS 2.0. You can skip to the end and leave a response. Pinging is currently not allowed.