Spock Is Missing In Star Trek: Discovery – A Theory On His Location & The Red Map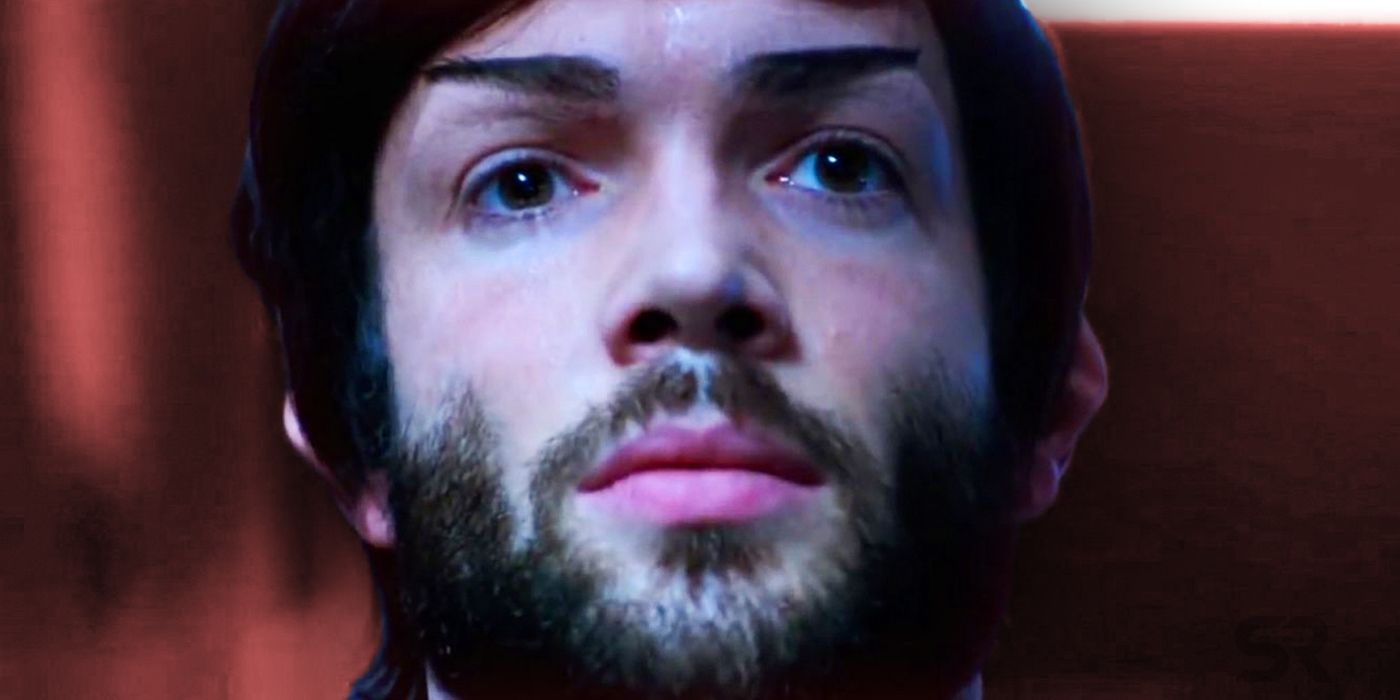 WARNING: Spoilers for the Star Trek: Discovery season 2 premiere.
Where is Spock in Star Trek: Discovery? After touting the character's appearance for nearly a year, the season 2 premiere, "Brother," didn't feature Michael Burnham's foster brother. Instead, at the end of the episode, Captain Pike revealed to Burnham that the Enterprise's science officer had taken leave and given no word of his return. While we saw Spock in flashbacks, his leave means we have more pursuit before we're rewarded with our first scenes featuring Ethan Peck.
That's probably for the best given how ambitious an hour the Star Trek: Discovery season 2 premiere was. The crew of Discovery got a new captain who told them about the eruption of seven very powerful signals then led them on the world's worst away mission, where they rescued an engineer who'd lived for months by herself on an asteroid rather than let wounded crew members die. Also, Michael and Tilly may have discovered an inexhaustible energy source and the Red Shirt Rule was broken by a really annoying guy named Connelly. Finally, Burnham revealed via flashback that she and Spock haven't always gotten along, and we learned in the present that Spock's ire with his father includes his foster sister as well. There wasn't a ton of room left for Burnham and Spock to have what we now know will be a fraught family reunion, but that doesn't quell curiosity as to his whereabouts - quite the opposite in fact.
Related: Star Trek: Discovery Season 2 New Cast and Character Guide
At the end of the Star Trek: Discovery premiere, Burnham asks Captain Pike if she can visit the Enterprise before the two ships part ways, and Pike allows it, but not before letting her know that Spock isn't aboard. A disheartened Burnham goes anyway and searches her brother's quarters for clues as to his headspace. She gets more than she bargained for when she unlocks one of his logs and hears him despair of returning nightmares. He speaks of how Amanda encouraged him to draw his nightmares as a child in an attempt to demystify them, and he reveals he's done the same as an adult. He doesn't give his whereabouts, but declares his intention to go and face his fears, rendering them visually in case he doesn't survive his journey. When Burnham displays his drawings, a three-dimensional map revealing seven red signals appears and Burnham starts to look very, very worried.
So what did Burnham see, exactly? What Spock "drew" appeared to be a star map, featuring seven red bursts of light that no doubt have something to do with the seven energy eruptions Pike details at the beginning of the episode. However, while that would seem to be reason enough for Burnham's distress upon seeing the map, it's also possible this is a demon Spock's wrestled with before, and she's recognizing telltale signs of his mental upset. She mentions she has doubt about whether or not she can rescue him, and if his nightmares have somehow led him to chase the powerful anomalies on his own, that would certainly justify her fear for his life. But it could be that Spock's former "nightmares" were issues that dogged him throughout his childhood and teen years, and his drawing indicates he's been pulled back into some kind of mental trauma. Odds are it's a bit of both, and that whatever caused the red bursts has had some kind of connection to Spock be it mental or physical.
During one of the Star Trek: Discovery season 2 premiere's many flashbacks, Amanda can be heard describing Spock's nightmares as red figures or angels. After she fails to transport out of the Hiawatha back to the Discovery, Burhnam is severely injured as she takes a direct hit from debris flying around the asteroid. Her body's suffered severe burns and when she tries to get up, she's nearly blind with pain. It's then she starts looking into the middle distance and sees a red burst with what appears to be an angel taking shape. She's transfixed for a moment or two, and then Pike bursts through to her rescue. That doesn't necessarily give us any insight into what Burnham saw or whether or not it's connected to Spock's visions or the red bursts. But it does offer a few clues.
Narratively, it's obviously not a coincidence that Burnham sees this vision after the energy bursts erupt and Spock's "nightmares" return. Clearly, all three events are linked, perhaps by Spock and Burnham's probable psychic connection (we can cautiously assume that all he and Michael mind-melded at some point), or just by proximity to the anomalies. And since the anomalies appeared in a synchronous fashion, it stands to reason a sentient intention could be behind their appearance. That's a long way from a "red angel," but it's all we know at the moment. The rest of Star Trek: Discovery season 2 has big job to do in filling in the Spock blanks.
Star Trek: Discovery season 2 streams Thursdays on CBS All-Access, on Space in Canada, and Fridays on Netflix internationally.
This entry was posted by Screen Rant on January 18, 2019 at 4:01 am, and is filed under TV News. Follow any responses to this post through RSS 2.0. You can skip to the end and leave a response. Pinging is currently not allowed.