Star Trek: Michelle Yeoh Spinoff Officially In The Works At CBS All Access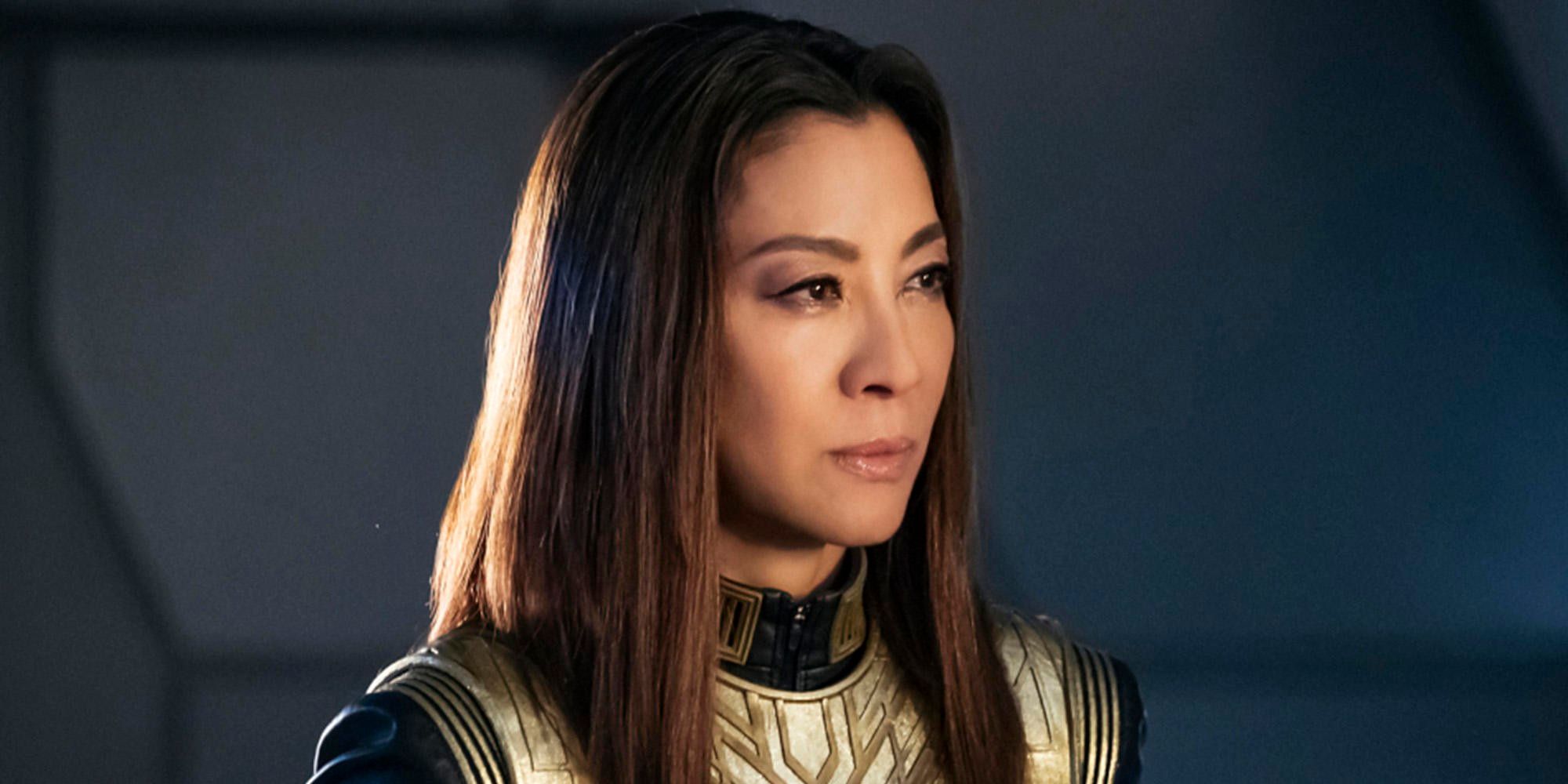 CBS All Access has officially signed off on a Star Trek: Discovery spinoff series that will star Michelle Yeoh as Captain Philippa Georgiou. Discovery has been a tremendous success for the streaming service, driving record subscriptions, and is set to return for its second season on January 17.
Back in August, there were reports that CBS All Access hoped to expand the Discovery era with a range of spinoff shows. EVP of Original Content Julie McNamara admitted that the idea of a spinoff starring Yeoh had been discussed, but at the time she denied that they were actively pursuing the idea. Since then, there have been constant rumors that CBS was warming on that particular spinoff - and now it looks as though those rumors have proven correct.
Related: Star Trek Discovery Will See Spock Reconcile His Human & Vulcan Sides
According to Deadline, CBS All Access has begun development on a series starring Michelle Yeoh. It's set to continue Georgiou's story from Discovery, exploring her role as a member of Starfleet's secretive black ops division, Section 31. "Michelle has shattered ceilings, broken boundaries, and astonished us with her grace and gravitas for decades," Alex Kurtzman noted in a statement. "As a human, I adore her. As an actor, I revere her." Aaron Baiers, Bo Yeon Kim and Erika Lippoldt have signed up as executive producers for the new series, which is currently in the early stages of pre-production.
CBS seem to view Star Trek TV series as a guaranteed success. "My goal is that there should be a Star Trek something on all the time on All Access," CBS TV Studios boss David Stapf told Deadline. The Yeoh series promises to be different to anything that's been seen before in Star Trek, though. Section 31 was introduced in Star Trek: Deep Space Nine, and the secretive Starfleet division has traditionally been treated as antagonists rather than heroes. They're willing to bend the rules in a way Starfleet don't usually approve of, which presumably means Georgiou - a ruthless would-be leader who originates from the Mirror Universe - will fit in absolutely fine.
Yeoh responded to the news with clear delight. "I'm so excited to continue telling these rich Star Trek stories," she stated. "Being a part of this Universe and this character specifically has been such a joy for me to play. I can't wait to see where it all goes – certainly I believe it will go 'where no WOMAN has ever gone before!'"
The future of Star Trek clearly lies on the small screen. Paramount has quietly shelved Star Trek 4, presumably in response to the poor box office performance of Star Trek Beyond. The film earned just $343.4 million worldwide against an $185 million production budget, failing to recoup its costs. Neither J.J. Abrams nor Justin Lin were available to serve as directors, and S.J. Clarkson didn't stick around. With behind-the-scenes issues to contend with, Paramount seemingly decided the Kelvin Timeline just wasn't looking like a realistic prospect. So, for now, the films have apparently come to a close. In contrast, CBS seem to be signing up an ever-increasing slate - ranging from the Star Trek: Short Treks minis to the animated Star Trek: Below Decks comedy. The streaming service is also working on an eagerly anticipated series that will see Patrick Stewart reprise the iconic role of Jean-Luc Picard.
Source: Deadline
This entry was posted by Screen Rant on January 14, 2019 at 10:01 am, and is filed under TV News. Follow any responses to this post through RSS 2.0. You can skip to the end and leave a response. Pinging is currently not allowed.