Star Wars 9: John Boyega Shares Ominous Photo From The Set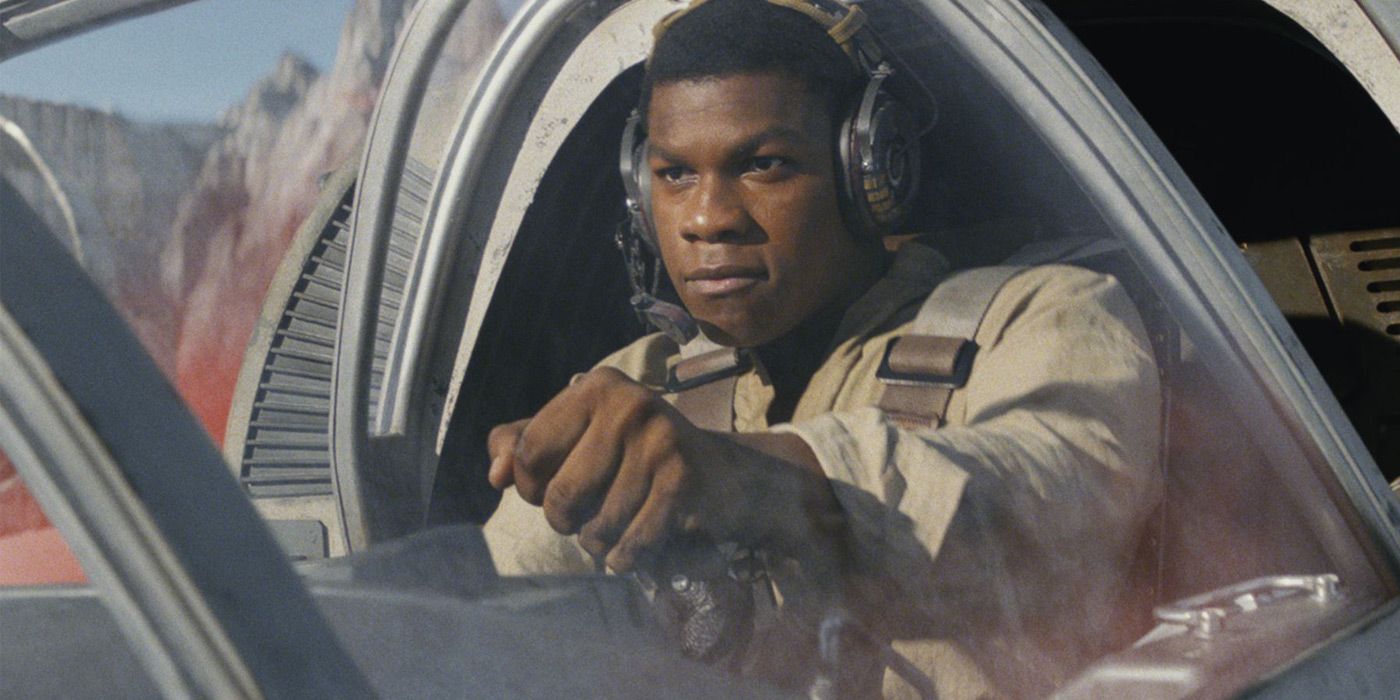 John Boyega shares an ominous photo from the set of Star Wars: Episode IX. The project, which looks to end the Skywalker saga, has been in production since August 2018 and should be ending soon. Reports indicate director J.J. Abrams will wrap at some point in February (next month, as of this writing), where fans will hopefully learn more about the upcoming project. In typical Lucasfilm fashion, they're keeping several details - including the official title - closely guarded until the time is right for reveals.
Though Abrams commemorated the beginning of filming by posting a behind-the-scenes photo on his then new Twitter account, Episode IX's social media footprint hasn't been nearly as sizable as last year's Solo: A Star Wars Story. Viewers may recall that Ron Howard spent his time on set calming the waters by sharing fun looks at the spinoff. In stark contrast, Abrams has kept his mystery box locked up, but now there's finally something new for fans to obsess over thanks to Boyega.
Related: Only Kylo Ren's Death Can End The Skywalker Saga
The actor took to his Instagram account today to share a picture of his hands, which certainly look worse for wear. In the caption, Boyega hinted at a rather intense day of filming, teasing his followers that he just shot something "visually crazy" that was more shocking than anything else he experienced on set. Check out his post in the space below:
Boyega obviously can't reveal much at this stage in the game (Episode IX, after all, is still 11 months away from hitting theaters), but the implication the film is going to feature crazy action shouldn't come as much of a surprise. Earlier, Boyega stated Episode IX would feature an "all-out war" between the Resistance and First Order, with the two factions struggling for control of the galaxy. And with there set to be a time jump between The Last Jedi and Episode IX, there's a strong chance this conflict has been going on for a while. The Resistance in particular is likely desperate to end the war as quickly as possible, since they're not as well-resourced as their enemies. Even if the makeshift rebellion boosts its forces, it probably pales in comparison to the army Kylo Ren and General Hux are commanding. Since this is the end, Episode IX plausibly features a desperation-style attack where the underdog heroes give everything they've got to preserve freedom in the galaxy.
As for what caused these feelings of shock in Boyega, it'll be some time before viewers find out for themselves. Perhaps we'll get a glimpse of this set piece when Episode IX marketing picks up - which will be soonish. Star Wars Celebration is set to take place in April, and that would be the ideal venue to premiere an Episode IX trailer, giving fans their first real taste of what Abrams and company have in store. Hopefully whatever they came up with doesn't disappoint and the Skywalker saga concludes on the highest of notes.
Source: John Boyega
This entry was posted by Screen Rant on January 15, 2019 at 6:01 am, and is filed under TV News. Follow any responses to this post through RSS 2.0. You can skip to the end and leave a response. Pinging is currently not allowed.