Star Wars Celebration 2019 Complete Guest List (So Far)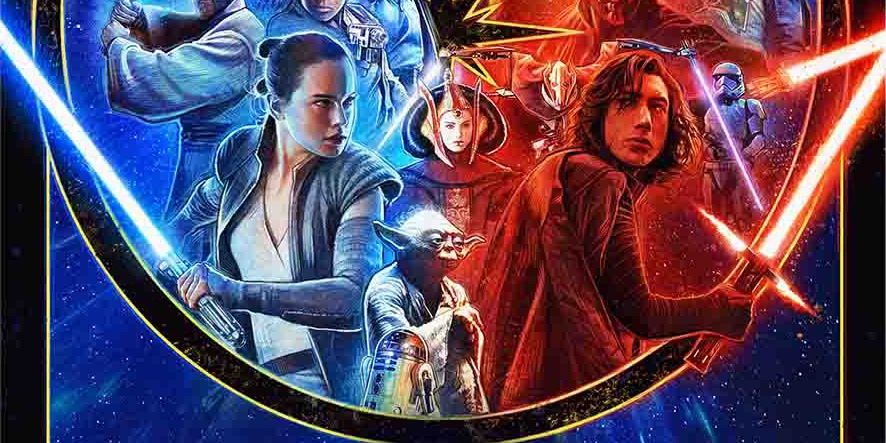 Chewbacca actor Joonas Suotamo and Darth Maul voice performer Sam Witwer will be among the talent attending Star Wars Celebration this year. After taking the year off in 2018, Lucasfilm is bringing back their trademark convention for 2019, holding it in Chicago this April. Considering the sheer amount of Star Wars content set to release over the next several months (Episode IX, The Mandalorian, other canon materials), it isn't surprising to see Celebration return. It would be a wasted opportunity on the studio's part if they didn't spotlight everything they have coming across various panels.
The public at large always has a key interest in Celebration, especially since new footage from upcoming projects tends to debut there before being released online. But of course, the convention has plenty more to offer for those actually in attendance - such as a chance to meet the people who have helped bring the galaxy far, far away to life over the years. Now, with just a few months remaining until Celebration, fans know who they'll be able to greet.
Related: Every Reveal From Star Wars 9's Set Photos
On the official Star Wars website, it was announced Suotamo and Witwer will be in the Topps autograph area. They'll be joined by an extensive list of others, which you can see below. Additionally, Lucasfilm unveiled official poster art for Celebration.
Greg Grunberg (The Force Awakens actor)
Dave Chapman (BB-8, Rio Durant, and Lady Proxima puppeteer)
Greg Proops (Star Wars Resistance voice actor)
Paul Kasey (Force Awakens and Rogue One actor)
Ian McElhinney (Rogue One actor)
Orli Shoshan (Attack of the Clones and Revenge of the Sith actress)
The one-sheet bears resemblance to the one used for Celebration 2017 in that it combines the three trilogies of the Skywalker saga, highlighting the franchise's generational approach to storytelling. Rather fittingly, it calls attention to the ever-warring light and dark sides, with iconic villains like Darth Vader, Kylo Ren, and Darth Maul positioned on the right and the heroic Luke Skywalker, Rey, and Obi-Wan Kenobi on the left. Lando Calrissian's inclusion is nice to see as well, considering Billy Dee Williams is reprising the role for Episode IX and a younger version of the character (played by Donald Glover) was in last year's Solo: A Star Wars Story. There's a lot of excitement surrounding the scoundrel's return and it'll be interesting to see how Lando fits into the sequel trilogy finale.
This is surely just the beginning of official Star Wars Celebration announcements as Lucasfilm finalizes the schedule for their big event. J.J. Abrams and crew are currently hard at work still filming Episode IX, but they'll reportedly wrap by February, which means there'll be plenty of time to make the movie a centerpiece of the convention. Screen Rant will keep you updated with the latest as it happens.
Source: StarWars.com
This entry was posted by Screen Rant on January 22, 2019 at 1:01 am, and is filed under TV News. Follow any responses to this post through RSS 2.0. You can skip to the end and leave a response. Pinging is currently not allowed.