Steven Spielberg's West Side Story Remake Casts Its Leads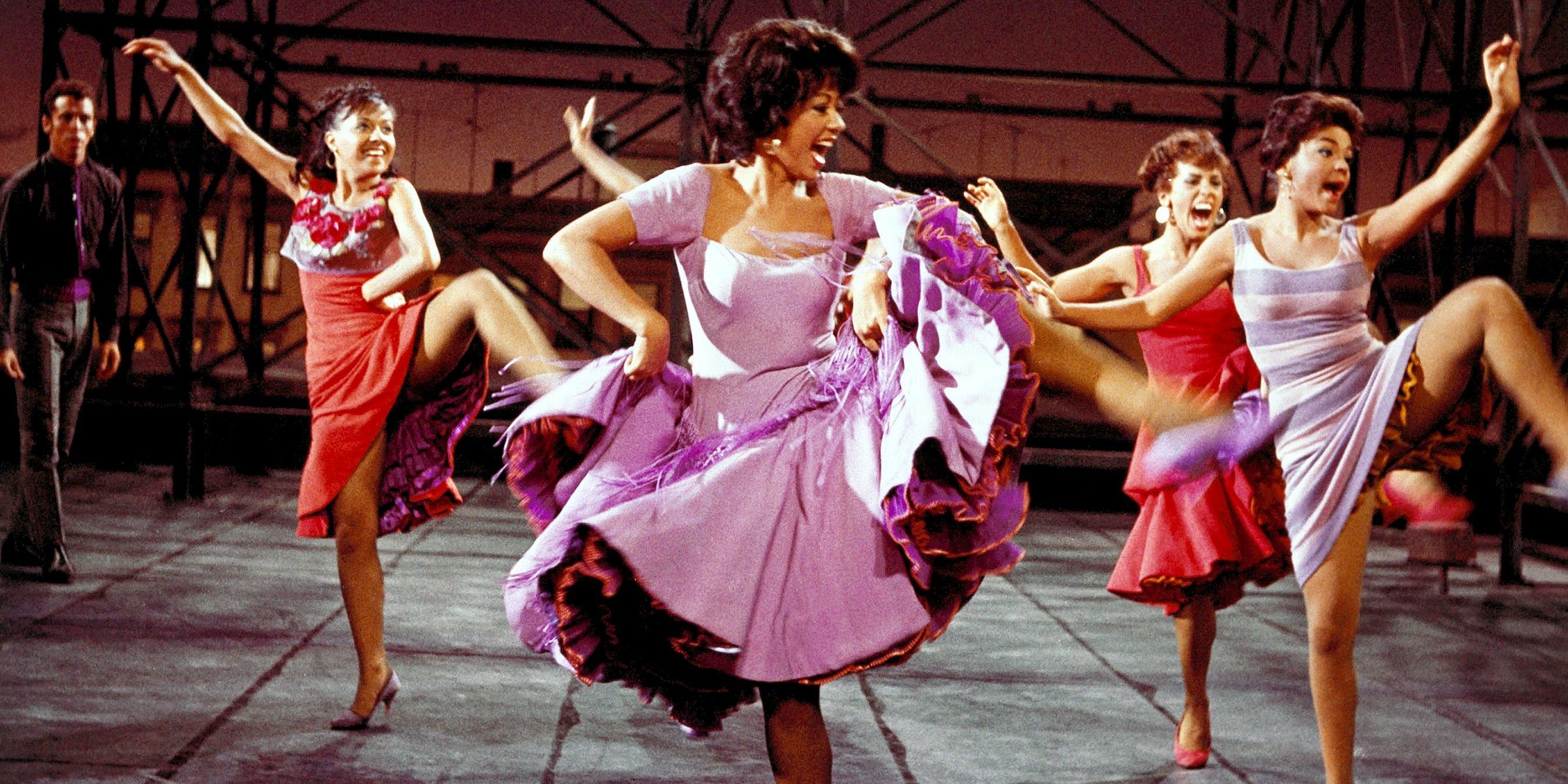 Steven Spielberg has officially cast the lead roles for his West Side Story film remake. The West Side Story stage musical premiered on Broadway in 1957 and has since gone on to become one of the most celebrated American musicals of the 20th century. It was adapted for the big screen in 1961 and won 10 Academy Awards total, including the Best Picture Oscar and acting Oscars for Rita Moreno and George Chakris (who played the characters Anita and Bernardo, respectively).
West Side Story is a romantic drama that's loosely inspired by Romeo and Juliet and takes place in New York City's Upper West Side in the late 1950s. The story revolves around a pair of clashing gangs - the white American Jets and Puerto Rican Sharks - as they decide to finally challenge one another for control of the neighborhood, even if it means a fight to the death. The situation is made all the more complicated when young Tony, the Jets' co-founder and former member, falls in love with the Sharks' leader Bernardo's younger sister, Maria.
Related: Brad Bird is Working On A Live-Action/Animated Musical
Spielberg held multiple open casting calls for West Side Story last year, and has finally settled on the film's main leads. Deadline reports that Maria will be played by Rachel Zegler, a 17-year old high schooler from New Jersey who auditioned with a video of her performing "Tonight" and "Me Siento Hermosa" ("I Feel Pretty"). You can watch a video of Zegler performing "Shallow" from A Star is Born in the space below.
Meanwhile, Bernardo and Anita will be played by Broadway performers David Alvarez and Ariana DeBrose, respectively, and Chino - Bernardo's best friend and Maria's arranged fiancée - will be brought to life by theater veteran Josh Andrés Rivera. They join a cast that already includes Ansel Elgort as Tony and Moreno as Valentina, a race/gender-swapped version of the character Doc (who owns the corner store where Tony works). Between them, the trio have appeared in such acclaimed stage musicals as Billy Elliot, Bring It On, and Hamilton, among others.
West Side Story writer Tony Kushner - who previously wrote Spielberg's period pieces Munich and Lincoln - and Spielberg affirmed their commitment to casting the film's Puerto Rican characters in an authentic fashion early on in development. They have since consulted with the professors and students of the University of Puerto Rico to discuss the performing arts on the island and will continue to work with them in the future. In his statement to Deadline, Spielberg said he's "happy that we've assembled a cast that reflects the astonishing depth of talent in America's multifaceted Hispanic community" and expressed confidence that his cast will help to bring new life to "a magnificent musical that's more relevant than ever."
All in all, Spielberg has put together an impressive cast of newcomers and tested musical talents here. Obviously, his West Side Story has a high bar to clear thanks to the 1961 version, but the way things are going it's shaping up to be something special, solely on its own terms. It might even be a contender in the 2019-2020 awards season, assuming Spielberg finishes production in time to make a late 2019 release. The legendary filmmaker moves quickly as ever from movie to movie these days, so it's certainly a doable prospect. Keep it tuned to Screen Rant for further updates on that front.
Source: Deadline
This entry was posted by Screen Rant on January 14, 2019 at 2:01 am, and is filed under TV News. Follow any responses to this post through RSS 2.0. You can skip to the end and leave a response. Pinging is currently not allowed.