Suits Renewed For Ninth & Final Season By USA Network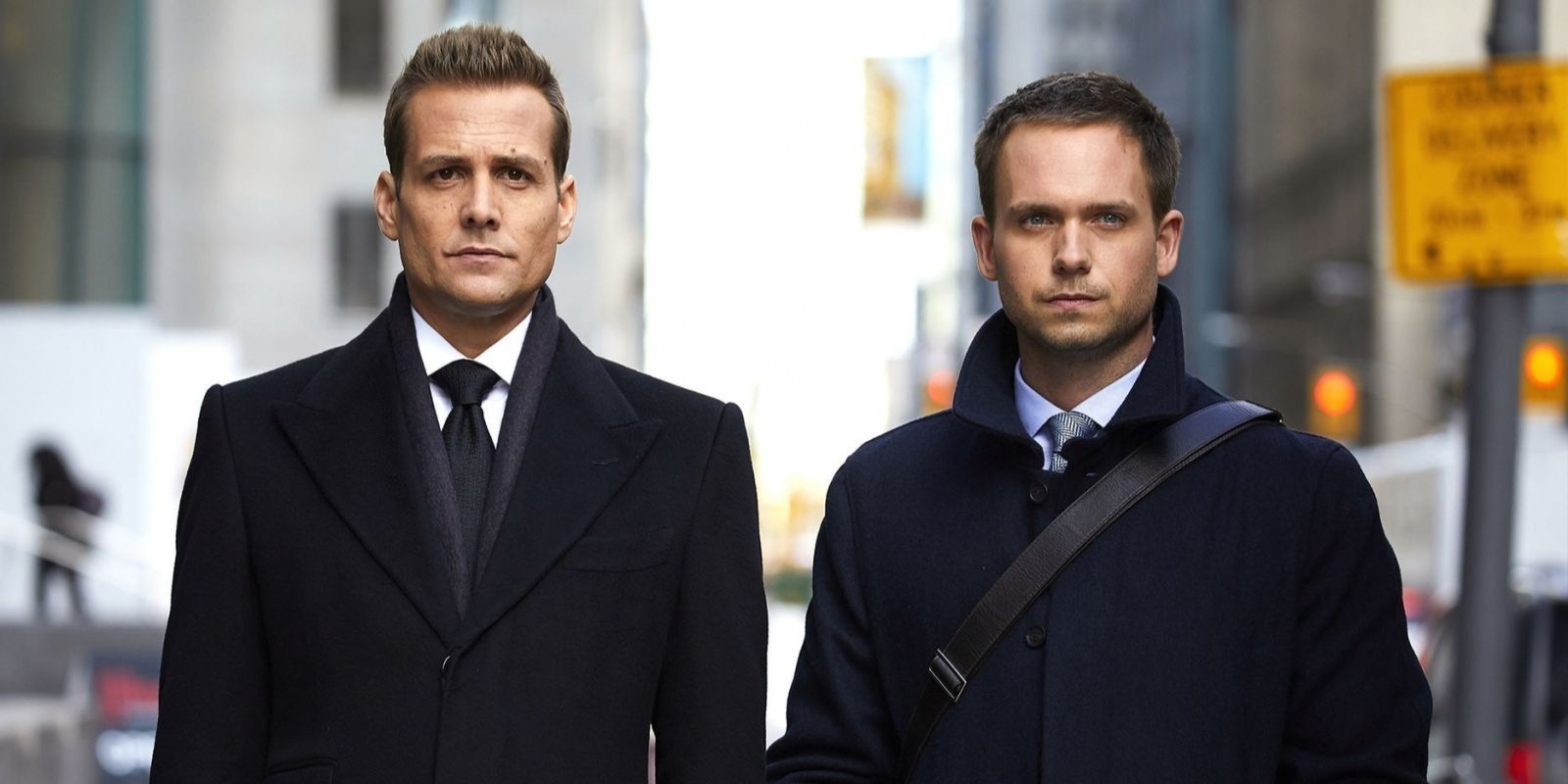 NBC Universal and USA Network confirm that Suits will be back for its ninth and final season. The legal drama debuted in 2011, centering on one of the most prestigious law firms in New York City and the people who work there.
The show kicked off with an interesting premise, as top-notch lawyer Gabriel Macht's Harvey Specter secretly hires a genius - but a college dropout - in Patrick J. Adams' Mike Ross as his law associate. Known for its clever plot twists and undeniable chemistry among its cast members, the show suffered some major losses the last few seasons with the departure of Gina Torres (Jessica Pearson), followed by the double exit of Adams and Meghan Markle (Rachel Zane) following the latter's engagement to Prince Harry. Now, the series will have one more season to wrap up any loose plot points with this latest renewal.
Related: 15 Secrets Behind Suits You Had No Idea About
TV Line reports that USA Network has renewed Suits for its ninth and final season. Not much is known regarding plot specifics for the upcoming outing considering that the show is still in the middle of its eighth year, but it's been confirmed that all current series regulars will be back for its last hurrah. Meanwhile, show creator Aaron Korsh released a lengthy statement following the cancellation.
"Though I know it isn't true, it seems like only yesterday USA Network took a chance on an unestablished writer's very first hour long script. These days that's a common thing, but 47 years ago when I first wrote the Untitled Korsh Project, nobody did it. Nobody except the people at USA and [Universal Cable Productions]. First and foremost I would like to thank Alex Sepiol and Dennis Kim, without whom Suits would never have gotten made. I also cannot thank Bill McGoldrick, Jeff Wachtel, Bonnie Hammer, Chris McCumber, Ted Chervin, Dave Bartis, Gene Klein, Doug Liman, Dawn Olmstead and everyone at the network and studio enough for their dedication and support throughout the years. And to the exceptional writers, cast and crew — thank you for your passion and devotion, without which, Suits would be nothing. And last but never least, to the fans who have stuck with the Suits family through thick and thin, through can-openers and flashbacks — thank you for always speaking your mind. Without you, I might start to think I'm getting the hang of this writing thing. And once that happens, nobody wins. I look forward to enraging and hopefully sometimes delighting you with the final episodes. Finally, to my wife Kate and my children Cooper and Lucy. Thank you for enduring countless late nights and times away, for me to get to live my dream. I love you. Love, Aaron"
The fact that Suits was able to continue after Mike and Rachel departed the show was impressive, but the decision to do that was also questionable. At its core, the show has been about the dynamic between Harvey and Mike, and during the majority of its run, it capitalized on that. Its best episodes have always been about the chemistry of the people in the firm and not about the cases they get. When two of the most pivotal characters from the show exited, shortly after Jessica did, it admittedly had troubles recapturing the same energy that the early seasons of the show had. Plot-wise, Suits is still interesting, but it's just never the same after Mike and Rachel left.
Give that, one wonders if the final season of the series will feature its former cast members. It's almost certain that Jessica will somehow appear, considering that her long-in-development spin-off series Pearson is finally debuting this year. What's curious is if Mike and Jessica will return to New York for a small reunion before Suits finally goes off the air. While Adams might be easier to coax out to reprise his role as Harvey's former protege, it'll be a bit trickier to convince Markle to come back, considering that she's now part of the British Royal Family.
Source: TV Line
This entry was posted by Screen Rant on January 23, 2019 at 6:01 am, and is filed under TV News. Follow any responses to this post through RSS 2.0. You can skip to the end and leave a response. Pinging is currently not allowed.