Supergirl First Look Image Reveals Jon Cryer as Lex Luthor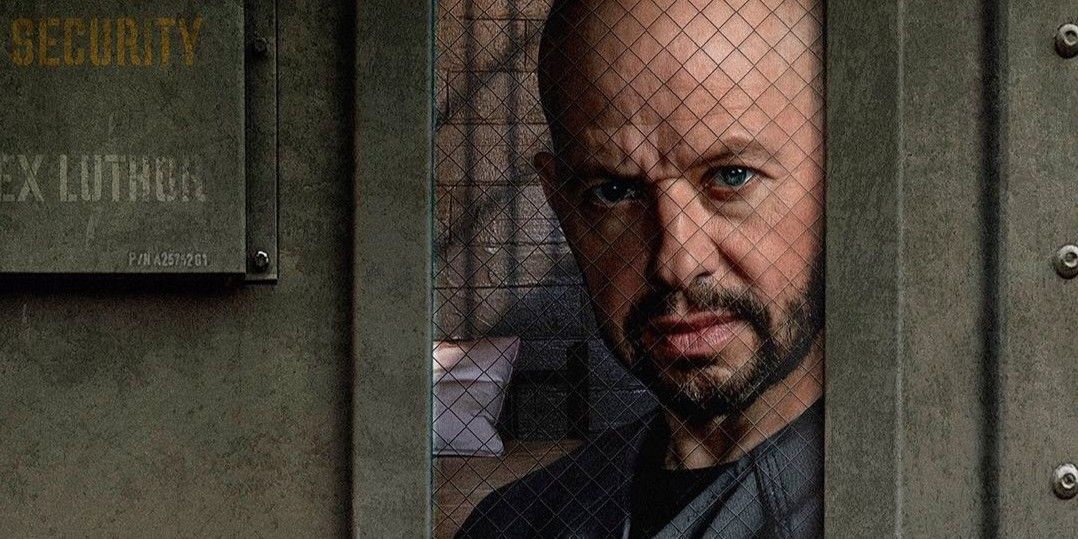 The first look image of Jon Cryer as Lex Luthor on Supergirl has arrived. Lena Luthor's criminal mastermind brother has cast a long shadow over his sister, ever since she was introduced on the Arrowverse TV series back in season 2. Lena has spent years now trying to overcome the Luthor family's dark legacy and carve a path for herself, with the help of her good friend Kara Danvers and (in secret) Supergirl. Of course, getting rid of Lex's influence isn't as easy as simply renaming the Luthor family business L-Corp, as much as Lena wishes it was.
Supergirl the TV series has dropped more and more references to Lex with each passing season, and it eventually became clear: one way or another, Luthor would find his way back into his sister's life (and, in turn, onto The CW's show). Current showrunners Jessica Queller and Robert Rovner confirmed the news last year, before revealing that Cryer (who, fittingly enough, played Lex's nephew Lenny in Superman IV) would be stepping into the role. Now, we know what this new iteration of the famous DC comic book villain looks like.
Related: Supergirl First Look Image Reveals Dreamer's Costume
The CW has unveiled an official image of Cryer as Lex Luthor online, as you can see below. Lex will make his grand entrance in Supergirl season 4's upcoming fifteenth episode.
As this photo illustrates, Cryer's Lex Luthor has been imprisoned long enough to grow a beard, but has the same bald head as the villain in his traditional comic book form. Of course, just because Lex has been behind bars all these years, that doesn't mean he hasn't been causing trouble for Supergirl and her friends. One popular fan theory is that Lex has been manipulating events on Supergirl since season 1 and intentionally got himself arrested by Superman before the series began, so he could continue to work in the shadows without Kara and her cousin knowing about it. That would further explain why Lex's mother Lillian hired Mercy Graves - Lex's trusted chief of security - to work for her at Cadmus, even though Mercy provided evidence that led to Lex being convicted for 32 consecutive life sentences. Presumably, this theory will either be confirmed or dismissed shortly after Lex makes his debut on the series in the near future.
The other big question is: how does Lex fit into the overarching storylines in Supergirl season 4? It's possible the character is somehow linked to the mysterious Russian Supergirl doppelgänger who was introduced at the end of season 3, but has yet to reveal herself to the world at large. Alternatively, Lex could be connected to some of the dark secrets the DEO and U.S. military's been hiding, regarding their treatment of non-earthlings over the years. This week's episode, "Suspicious Minds", even featured a subplot involving aliens known as the Morai, who had been traumatized to serve as assassins for the government, until it was decided they were no longer needed. It certainly won't come as a shock if it turns out Lex had something to do with some/all of these terrible things.
Supergirl continues Sunday, January 27 with "Blood Memory" on The CW.
Source: The CW
This entry was posted by Screen Rant on January 23, 2019 at 11:01 am, and is filed under TV News. Follow any responses to this post through RSS 2.0. You can skip to the end and leave a response. Pinging is currently not allowed.