Supergirl First Look Image Reveals TV's First Transgender Superhero Dreamer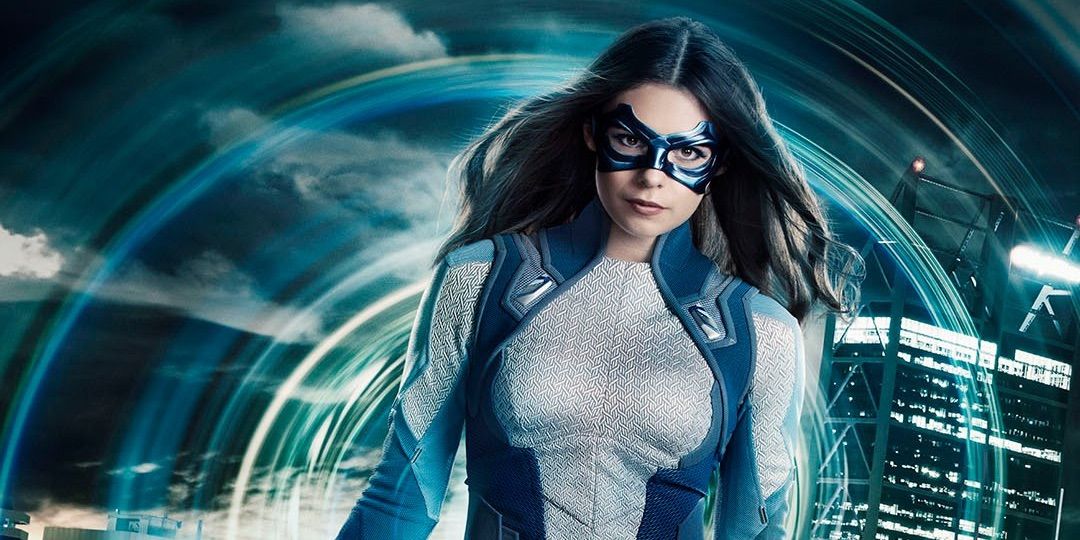 The CW released an image featuring a first look at the suit worn by TV's first transgender superhero, Dreamer, on Supergirl. On the series, Dreamer aka Nia Nal is a distant relative to comic book character Nura Nal, aka DC Comics' Dream Girl.
Dream Girl (also known briefly as Dreamer) first appeared in Adventure Comics #317 in 1964. Nura is from a planet called Naltor, a world where almost everyone has precognitive abilities. These aliens are often so overcome with visions that they fall into narcolepsy. Dream Girl was a member of the Legion of Superheroes, a group that also included Superboy, Lightning Boy, Mon-El, Saturn Girl, Cosmic Boy and Brainiac 5. In 2018, The CW announced they had cast Nicole Maines as Dreamer on its Supergirl TV series and the character would be the first transgender superhero to ever appear on television. Like her comic book relative, Nia has the power of precognition, as well as the propensity for narcolepsy when a vision comes over her. She currently works as a reporter for CatCo.
Related: When Supergirl Season 4 Returns In 2019 (& What To Expect)
Since Nia's arrival on Supergirl, fans have wondered when they might finally get a good look at her super suit. The CW released an image of Maines wearing the suit, the full first look at what she will look like as Dreamer.
A trailer for the midseason premiere of Supergirl briefly showed Dreamer's suit, but fans won't get to see Maines wearing it until February 17. This season of Supergirl has focused on Agent Liberty (Sam Witwer) and his quest to end all alien life on Earth. Being alien herself, Supergirl (Melissa Benoist) has had to face her share of hostility from those who follow Agent Liberty, while fighting both humans and aliens that mean her and National City harm. This season will also introduce Lex Luthor, as portrayed by Jon Cryer. Lex's sister, Lena (Katie McGrath) is already a recurring character on the show.
Although Dreamer's superhero suit doesn't look like the one her comic book relative wears, it's still in line with the more realistic style of costuming favored by The CW's superhero TV shows. With Dreamer being the first transgender superhero on TV, the network needed to get every detail right, down to her costume, and it seems that she'll be as formidable as Supergirl when it comes to taking down Agent Liberty and his followers.
Supergirl season 4 returns Sunday, January 20 on The CW.
Source: The CW
This entry was posted by Screen Rant on January 18, 2019 at 12:01 pm, and is filed under TV News. Follow any responses to this post through RSS 2.0. You can skip to the end and leave a response. Pinging is currently not allowed.