Sylvester Stallone Regrets Killing Apollo Creed In Rocky 4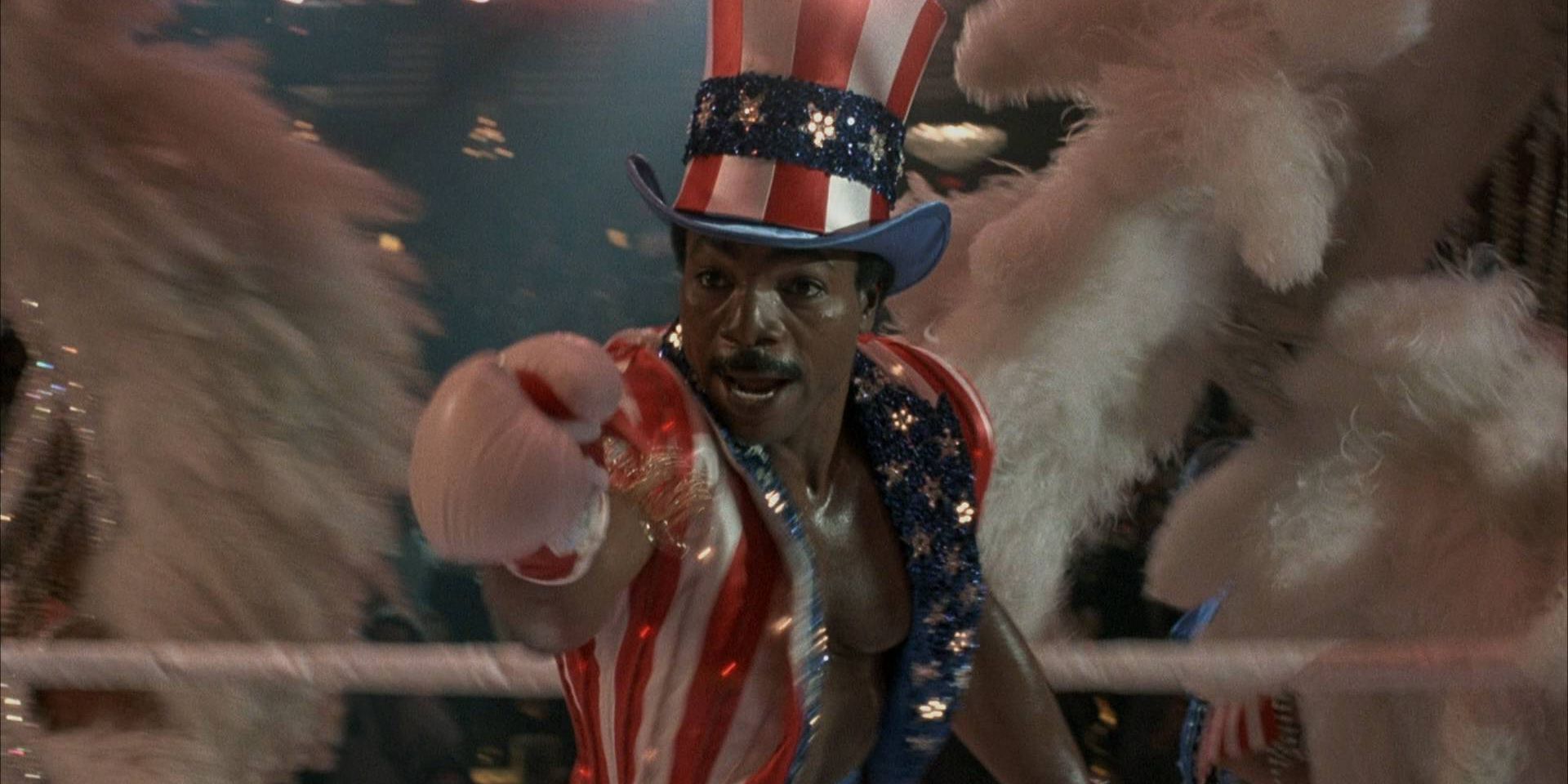 Sylvester Stallone reveals he regrets killing the character of Apollo Creed as soon as he did. The Rocky franchise is full of memorable figures, but few are as charismatic and iconic as Apollo. Rocky's opponent in the first two installments, the dynamic dramatically changed in Rocky III, where the two became good friends after training together in Los Angeles. Apollo helped Rocky rediscover his "eye of the Tiger" and reclaim the heavyweight belt from Clubber Lang. The newfound companionship was carried over into Rocky IV, but anyone expecting the two buddies to go another round were surely disappointed.
Apollo's role in Rocky IV is simply to be motivation for Balboa. As most viewers know, the Master of Disaster lost his life in the ring, foolishly challenging Soviet brawler Ivan Drago to an exhibition match. Of course, Rocky extracted revenge by the film's end, but the series had forever lost one of its most integral pieces. Reflecting on things decades later, Stallone wishes he had scripted a different ending for his old friend Apollo.
Related: The Rocky Movies Have Better Continuity Than Marvel
Taking to Instagram to wish actor Carl Weathers (who portrayed Apollo) a happy birthday, Stallone ended his message expressing regret for not keeping Apollo around longer. Check out the post in the space below:
While it would have been fun to see Weathers return for more installments, Apollo's premature death was paid off in a big way much later when Ryan Coogler's Creed hit the scene. Serving as one of the most brilliant franchise retcons in recent memory, the spinoff (and its sequel) explored how Apollo's demise affected the son he never knew and the looming shadow he left over anyone else in his bloodline. Rocky IV is widely considered to be the most cartoonish and cheesy of the installments, but the Creed movies worked overtime to recontextualize its events and paint everything that happened in a dramatic new light. As the old saying goes, things have a way of working out, and few fans would complain about the results today. The Creed series now seems free to forge its own path, but it will always be indebted to the decisions Stallone made for Rocky IV.
Plus, it's hard to picture where Apollo could go if he lived longer into the series. He had already completed his pivot from villain to ally in Rocky III, so there may not have been much for Weathers to do outside of being a secondary character with little to provide to the narrative. Arguably, the character had run its course and it was time to say goodbye one way or another. It would have been a shame if Weathers popped up in Rocky V just to keep his perfect attendance record intact, so perhaps Stallone made the right (but difficult) choice in Rocky IV.
Source: Sylvester Stallone
This entry was posted by Screen Rant on January 16, 2019 at 2:01 am, and is filed under TV News. Follow any responses to this post through RSS 2.0. You can skip to the end and leave a response. Pinging is currently not allowed.