Sylvester Stallone Shares New Rambo 5: Last Blood Photo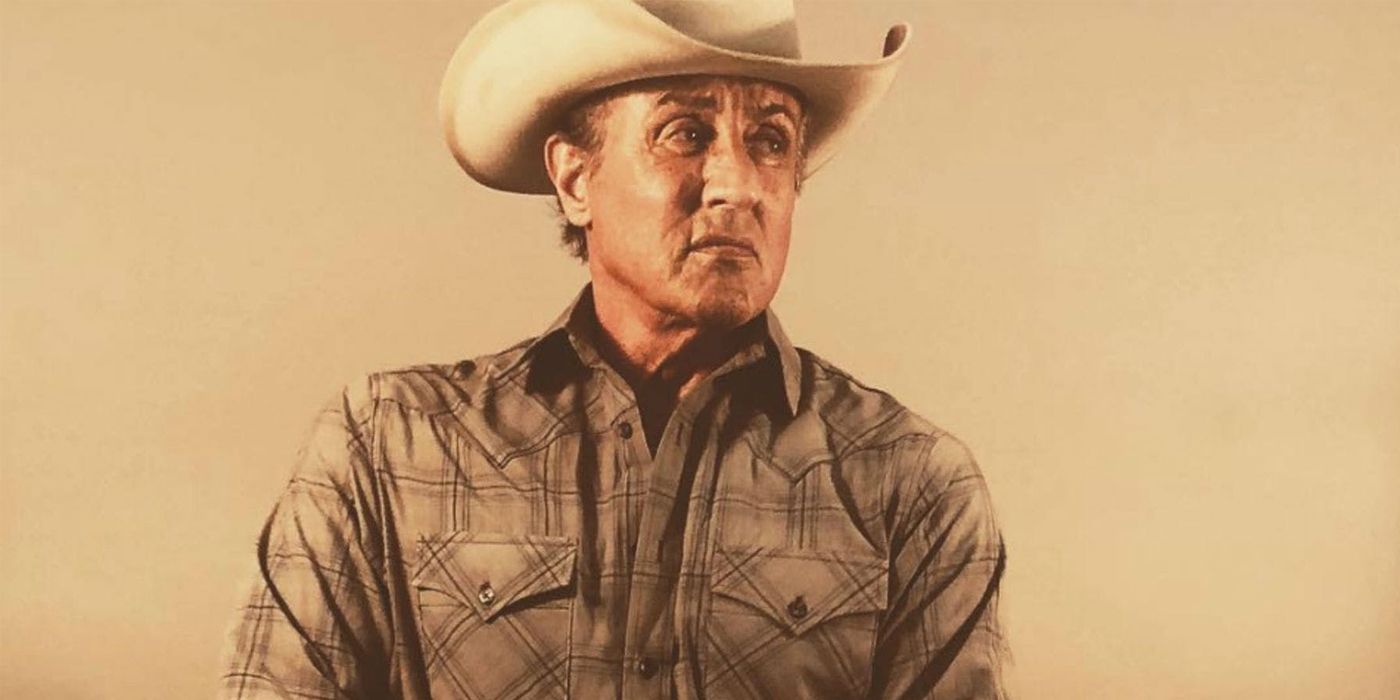 Sylvester Stallone has shared a new image from upcoming sequel Rambo 5: Last Blood. Rambo 5 was announced shortly after the success of 2008's Rambo, which brought the character back after a 20-year absence. Cracking the fifth movie has proven to be a tricky task, however, as the project has taken many shapes over the years. Stallone's first idea was to retool the novel Hunter as a Rambo movie, which would have found the legendary soldier tracking down a vicious hybrid monster created by the government. While this would have taken the character into an entirely new genre, Stallone decided against the concept, though it was recently confirmed he still plans to make Hunter as a standalone project.
Stallone later settled upon a rescue mission plotline, with Rambo being tasked by a friend to track down his kidnapped daughter in Mexico. Stallone soon became busy with The Expendables series, so Rambo 5 kept being pushed back. First Blood author David Morrell recently revealed he and Stallone collaborated on a completely different concept for the fifth movie, which the author described as a 'soulful journey' for the character. Stallone appears to have been passionate about this pitch because once it was rejected by producers, he briefly retired from the series.
Related: Rambo Creator Says Rejected Fifth Movie Idea Was Awards Contender
Stallone later changed his mind and returned for Rambo 5: Last Blood, which recently wrapped filming. The star has been active on social media about the project, sharing videos and photos from the set. Now Stallone has taken to Instagram to reveal a new image, which finds Rambo enjoying a rare moment of peace, and the actor vows to share more images from the film in the build-up to its release.
Rambo 5: Last Blood promises to be a dark, violent final chapter, with Stallone seeming to confirm the movie will be his last outing in the role in a recent video. The star also recently announced Creed 2 would be last time playing Rocky Balboa, and that the franchise now belonged to Michael B. Jordan. That said, the star has claimed he's retiring both Rocky and Rambo numerous times in the past, so there's still a chance he might change his mind.
Aside from Rambo 5: Last Blood, 2019 will also see Stallone returning for Escape Plan 3: Devil's Station alongside Dave Bautista. He's also due to start filming on The Expendables 4, with reports suggesting the next entry will be his final appearance in that franchise.
Source: Sylvester Stallone
This entry was posted by Screen Rant on January 11, 2019 at 6:01 am, and is filed under TV News. Follow any responses to this post through RSS 2.0. You can skip to the end and leave a response. Pinging is currently not allowed.