The CW's Charmed Casts Friday Night Lights & American Vandal Stars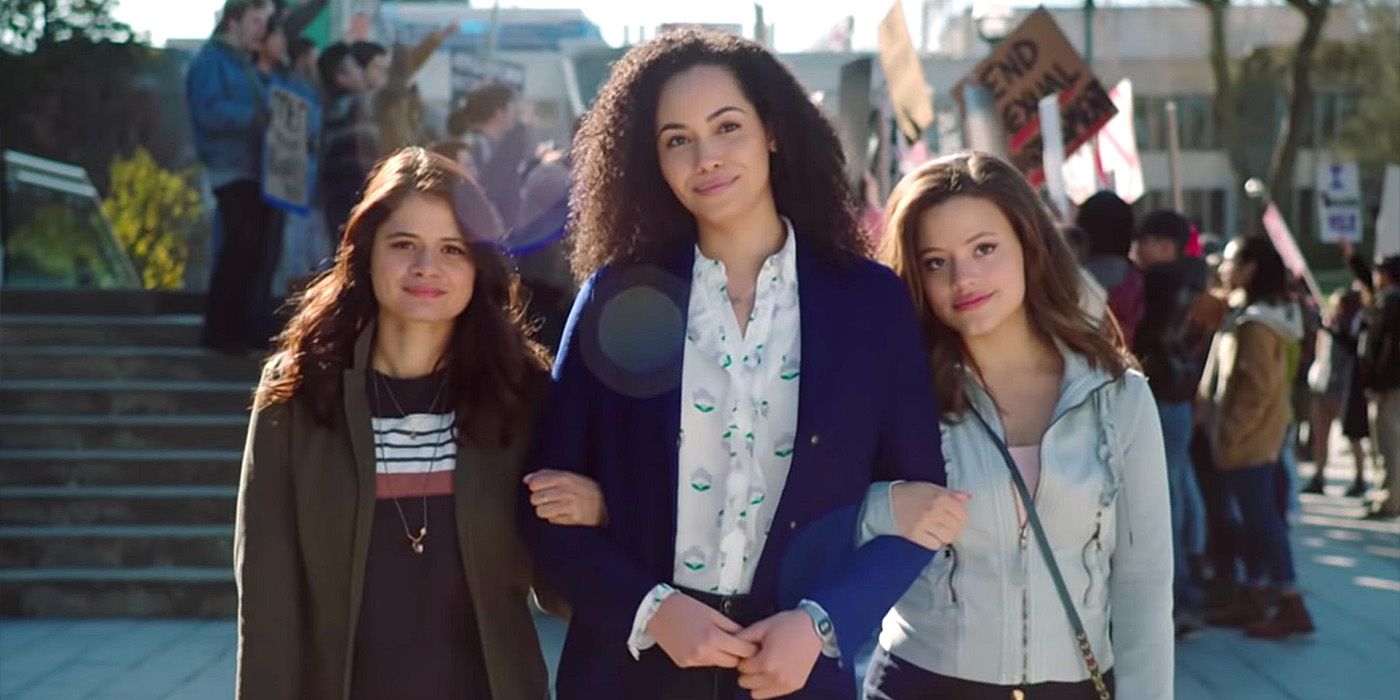 The CW's Charmed just added stars from Friday Night Lights & American Vandal to its first season. The series is a reboot of an existing series, also called Charmed, that aired from 1998 through 2006. That show initially starred Shannen Doherty, Holly Marie Combs and Alyssa Milano as The Charmed Ones, three witch sisters tasked with protecting Earth from demonic forces.
In the series, each sister had a specific set of powers, but the show's focus was about how they balanced their personal lives with their lives as witches. Doherty left the series after three seasons, but she was replaced by a new character as portrayed by Rose McGowan. Even 13 years after its last episode, the show remains a pop culture hit, with many fans still binge-watching episodes on Netflix. In early 2018, The CW ordered a reboot of the series, which premiered on the network in October.
Related: Recasting The CW's DC Characters For the DCEU
Variety reports that Charmed recently cast two actors that will guest star on an upcoming episode of Charmed. Scott Porter (Friday Night Lights) will take on the role of a "good guy" angel named Levi while Jimmy Tatro (American Vandal) will portray a "bad boy" angel named Gideon. Together, the two will appear on Charmed as characters on a TV show called Heaven's Vice, but they somehow end up in the real world and create a mess that the Charmed Ones will have to deal with. This new casting is in addition to the casting of Jane The Virgin's Jaime Camil, who will turn up in another episode on the series.
The CW seems pleased with the show: it recently ordered a full first season, which means a total of 22 episodes. Among adults in the cherished 18-49 age group, the show reportedly pulls in an average of 2.7 million viewers per episode when looking at both live viewership and online viewing. That makes it the fourth highest rated show on the network. If the show maintains or improves those numbers, an order for a second season might arrive soon.
Since its premiere, the series has had a mixed reception from fans and critics. Even the stars of the original Charmed seem conflicted about the reboot: while Doherty pledged her support and urged fans to give it a chance, Combs wasn't happy about The CW's promotion of the series or how it leaves out the original cast. However, the series seems to have found its audience, which means that for good or bad, it's probably going to stick around. Charmed returns on February 20.
Source: Variety
This entry was posted by Screen Rant on January 15, 2019 at 11:01 am, and is filed under TV News. Follow any responses to this post through RSS 2.0. You can skip to the end and leave a response. Pinging is currently not allowed.