The Expanse Season 4 Premieres On Amazon Prime In 2019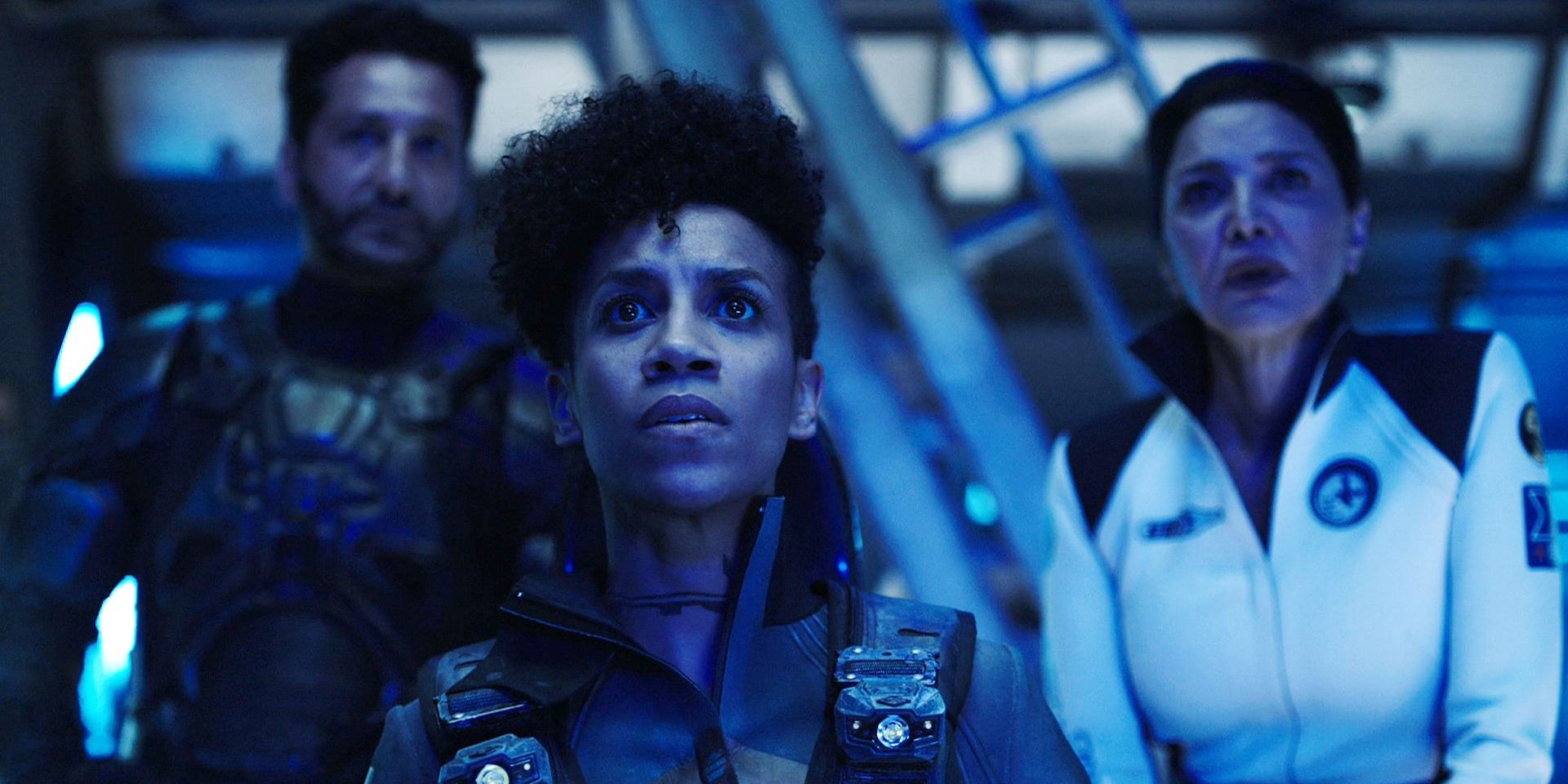 After swooping in to save the critically acclaimed science-fiction series from cancelation, Amazon Prime announces that season 4 of The Expanse will indeed premiere later in 2019. The series was unceremoniously given the ax at SYFY ahead of its third season finale, and the response from the show's passionate fan base was immediate. In addition to the usual rallying cry and save-our-show hashtags on social media, a fan campaign actually few a banner over Amazon Studios' California HQ, making the decision by the powers that be that much easier, and inevitable.
Much like what happened to Brooklyn Nine-Nine and Lucifer, The Expanse proved popular (and likely profitable) enough to find new life beyond its cancelation. And given the enthusiastic response toward the cops of the 99th precinct after they made the move to NBC, it would seem that saving shows with a vocal, ardent viewership (Timeless' multiple cancelations notwithstanding) occasionally prove to be good business. Though it still remains to be seen what sort of response Amazon will see in its investment in the hard sci-fi drama, the streamer will have a better idea when season 3 is made available to subscribers in February. 
It's safe to assume that one of the key reasons Amazon was keen to take on The Expanse lock, stock, and barrel was that it already held the streaming rights to the series. As has been the case with other shows — like Riverdale and You — that availability, combined with the allure of bingeing entire seasons, is a great way to get more eyeballs on programs that might've earned plenty of critical acclaim, but lacked the viewership numbers such praise can sometimes bring. 
So while fans will still have to wait until later in the year to find out what happens next to the crew of the Rocinante, as well as the citizens of Earth, Mars, and the Belt, they'll at least be able to re-watch the series, in its entirety (and in UHD), to help pass the time. As was reported by The Wrap, season 3 of The Expanse will begin streaming on Amazon Prime Video in early February. That date will hopefully be followed with an official premiere date announcement for season 4 very soon. 
After all the excitement and anxiety over the series since the end of season 3, it's good to know that the show will live to see another season. With any luck, it will arrive sooner rather than later. 
The Expanse season 4 is expected on Amazon Prime Video sometime in 2019. 
Source: The Wrap
This entry was posted by Screen Rant on January 22, 2019 at 9:01 am, and is filed under TV News. Follow any responses to this post through RSS 2.0. You can skip to the end and leave a response. Pinging is currently not allowed.