The First: Hulu Cancels Sean Penn Space Drama After One Season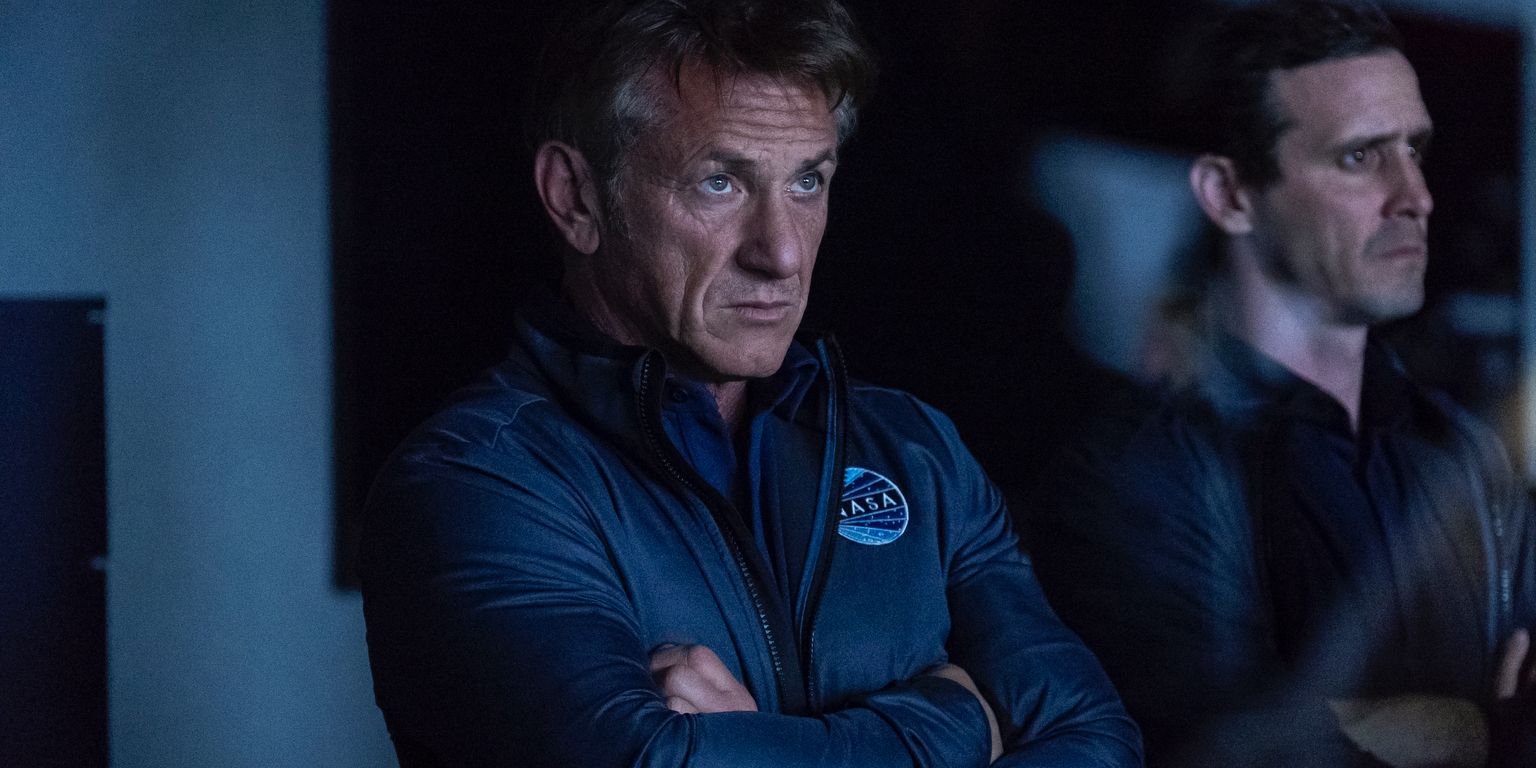 Hulu has canceled mission-to-Mars drama The First after just one season. The series, set in the near future and about the first manned mission to the red planet, starred Sean Penn and was created by House of Cards mastermind Beau Willimon.
The First premiered in September 2018, and showcased the massive technical obstacles at work in launching a mission to Mars, as well as the myriad human difficulties that present when undertaking a mission of such magnitude. It also marked the first series television role for Penn, who'd made the occasional guest appearance on shows like Friends, Family Guy and soon The Big Bang Theory. Rounding out the cast were Natascha McElhone (Californication), Keiko Agena (Gilmore Girls) and Anna Jacoby-Heron (Stranger Things). But despite the series' impressive pedigree both in front of and behind the camera, apparently the story didn't land.
Related: Sean Penn Says Chris Nolan Never Offered Him The Joker Role
THR reports that The First has been canceled after just one season. This marks only the second one-season wonder on the Hulu Originals roster, the other being Sarah Silverman's I Love You America, which also wrapped in 2018. As of now, it's hard to tell exactly why The First isn't getting a sophomore season because Hulu doesn't reveal its viewership numbers, but there are some early conclusions we can draw about why it's not coming back.
While The First premiered to decent reviews, (Screen Rant's hailed its ability to balance such a technical story with moments of intense humanity), it wasn't exactly a slam dunk. It's hovering in the high 60s on Rotten Tomatoes, which is respectable, but with an Oscar-winner and Beau Willimon - the man who could arguably be credited with launching the era of streaming originals with House of Cards - involved, expectations were far higher than "decent." In terms of viewership, while we don't know if the numbers were low or how low they were, it's worth mentioning the series was far more cerebral than it was exploratory, so if audiences tuned in expecting something like The Martian or even Interstellar, they would've been disappointed (though, the trailer didn't promise the level of space exploration in either of those films).
In this age of streaming services who refuse to make viewership numbers public, reasons for cancellations of shows that were well-received and boast huge starpower get more and more enigmatic. There's still endless speculation about why Netflix canceled its Marvel series, but to date, the streaming network's never confirmed anything regarding viewership, budgets or licensing problems after seemingly infinite entreaties to do so. Time will tell if Hulu will play the same game or eventually be more up front about The First's failure to complete its overall mission.
Source: THR
This entry was posted by Screen Rant on January 20, 2019 at 10:01 am, and is filed under TV News. Follow any responses to this post through RSS 2.0. You can skip to the end and leave a response. Pinging is currently not allowed.