The Flash Season 5: Jesse L. Martin To Return In Episode 15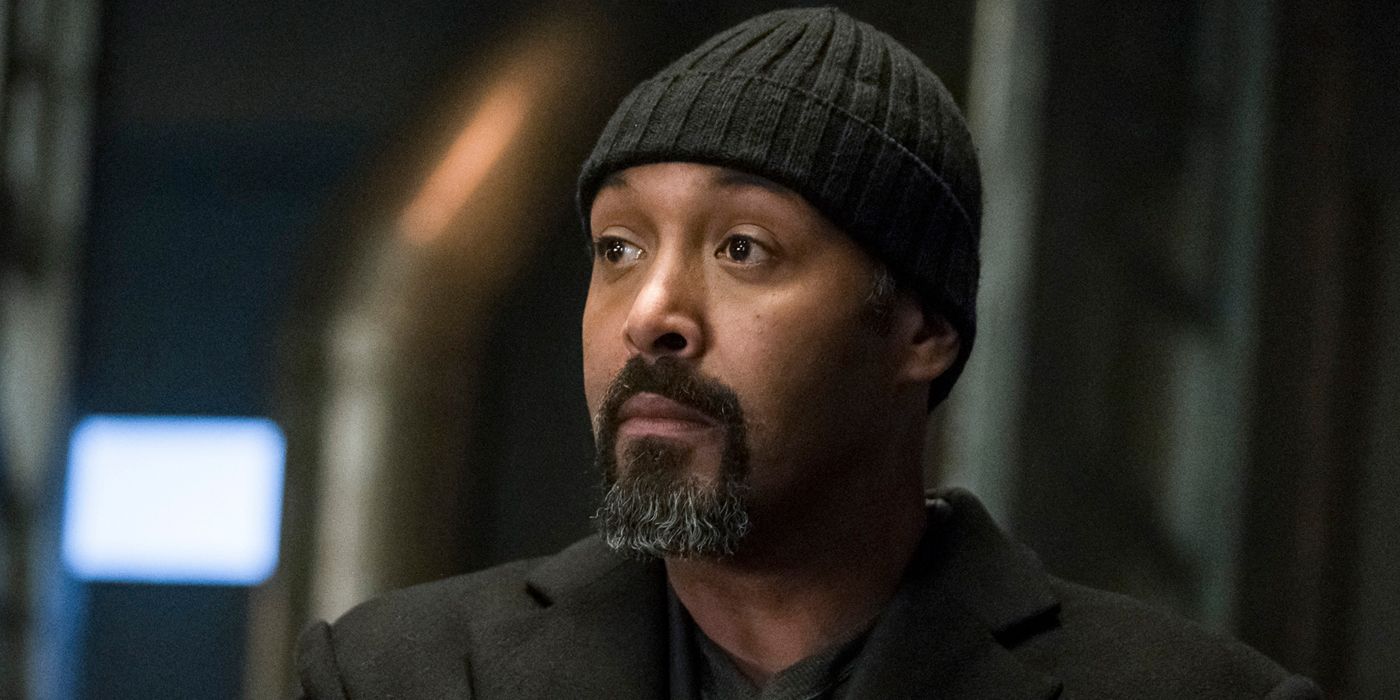 After taking a medical leave of absence from the majority of season 5 of The Flash, Jesse L. Martin is set to return for episode 15. Martin plays Detective Joe West, father figure to Barry Allen, and dad of Iris, Wally, and new daughter Jenna. He's always good for a rousing speech and a kind word of encouragement, and this season has felt his absence as Barry and Iris try to navigate being first-time parents to a time-traveling daughter.
Martin suffered a back injury in the summer before season 5 of The Flash began filming, and his screen time was reduced until he was forced to take time off to address his health. The show was able to work around his needs, making sure to occasionally mention Joe's whereabouts in the episodes where he did not appear. Because the Arrowverse shows are so fun to watch, it's easy to forget the hard work and grueling schedules behind the scenes that make these shows possible. It's important that The Flash was able to adapt to fit the actor's needs and put Martin's health first, and his recuperation seems to have finally paid off.
Related: When All Arrowverse Shows Return In 2019 (& What To Expect)
According to TVLine, Martin is back on set filming episodes for the back half of The Flash season 5, and he will next appear in episode 15. Joe last appeared in episode 4, "News Flash." Showrunner Todd Helbing has promised that fans will get an in-show explanation for why Joe has been missing for the majority of the season, saying, "I'll just say there's some technology that S.T.A.R. Labs has [via which] he's gone and he's not gone at the same time."
Joe's return is sure to be a welcome one for Team Flash, especially with the return of Eobard Thawne. The midseason finale revealed that Nora was really working with the Reverse Flash in the future. She also didn't seem to know about the relationship between Eobard and Barry until she saw it for herself during their father/daughter trip back through time. Barry doesn't know the truth about Nora yet, but when it comes to light, it will be good to have Joe around. He always knows just what to say to reassure Barry and provide that fatherly wisdom. Plus, it's his granddaughter too, so he's going to be just ask shocked as the rest of them.
The Flash is made stronger by really being about a family of heroes. While Barry might be the Flash, his wife Iris and his mentor Joe are always by his side fighting crime. Martin has been a notable presence on the show since season 1, and The Flash just wouldn't be the same without him.
The Flash returns from its midseason break on Tuesday, January 16 at 8 PM on The CW.
Source: TVLine
This entry was posted by Screen Rant on January 11, 2019 at 2:01 am, and is filed under TV News. Follow any responses to this post through RSS 2.0. You can skip to the end and leave a response. Pinging is currently not allowed.