The John Wick: Chapter 3 – Parabellum Trailer Is Here!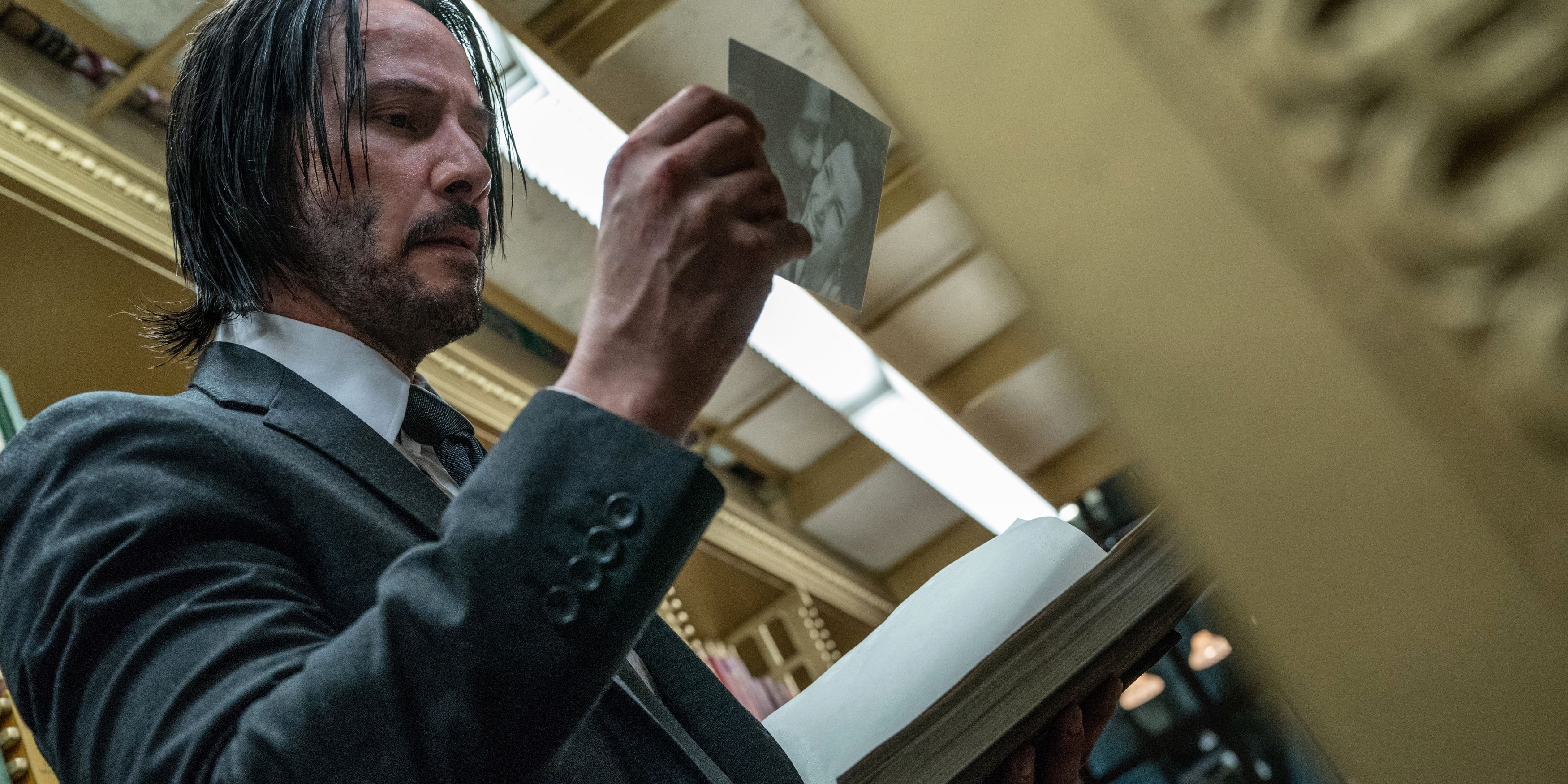 The first trailer for John Wick: Chapter 3 - Parabellum is officially released online. Back in 2014, star Keanu Reeves found himself a nice comeback vehicle in the form of the original John Wick, which impressed critics and audiences alike with its slick world-building and innovative action set pieces. Earning a cult following, the film quickly spawned a franchise, with John Wick: Chapter 2 premiering in theaters in 2017. Receiving similarly stellar reviews and even more at the box office than its predecessor, it was all but a guarantee the series would continue with a third film - especially considering Chapter 2's cliffhanger ending.
As fans might recall, Chapter 2 concluded with John finding himself excommunicado after violating Continental rules. Just about every assassin available was eager to collect the $14 million price on John's head, setting the stage for an explosive and high-stakes adventure that sees (as the subtitle implies) Mr. Wick prepare for war. Lionsgate has done a good job of keeping excitement high, steadily releasing a string of still images from the movie. But now, viewers get their first proper look at the festivities with trailer.
Related: Screen Rant's Most Anticipated Movies of 2019
Lionsgate unveiled the preview today, after teasing its release earlier this week. You can watch it for yourself in the space below:
The trailer wastes no time in establishing the main crux of the narrative, telling viewers all they need to know. This is essentially "John Wick vs. The World," with the ex-hitman battling for his life against seemingly impossible odds (though, Ian McShane's Winston humorously thinks it's a fair fight). In the footage, fans are treated to what they've come to expect from the franchise - namely visually-stunning action set pieces in inventive locations where John mows through the bad guys. It'll be fascinating to see how some of these (such as the horse chase) factor into the film proper, but they make for an excellent tease to whet audiences' appetites. The trailer also introduces new characters like Angelica Huston's Director of the High Table and Halle Berry's Sophia. By the looks of things, Sophia (and her dogs) partner with John to help him deal with his current predicament.
There was a point in time when it looked like Parabellum would be the last big screen installment in the series (it's getting a TV spinoff), but that may not be the case anymore. Director Chad Stahelski teased last month he and Reeves have ideas for more sequels, indicating there could be a Chapter 4 at some point in the future. Of course, that'll all depend on Chapter 3's reception and box office haul, though right now there's little reason to worry about those. Lionsgate is very confident in what they have, choosing to release the film in the middle of the summer movie season. Parabellum won't be as big as tentpoles like Avengers: Endgame and Godzilla: King of the Monsters, but it'll still be in excellent shape.
Source: Lionsgate
This entry was posted by Screen Rant on January 17, 2019 at 8:01 am, and is filed under TV News. Follow any responses to this post through RSS 2.0. You can skip to the end and leave a response. Pinging is currently not allowed.