The LEGO Movie 2 Getting Early Screenings Two Weeks Before Release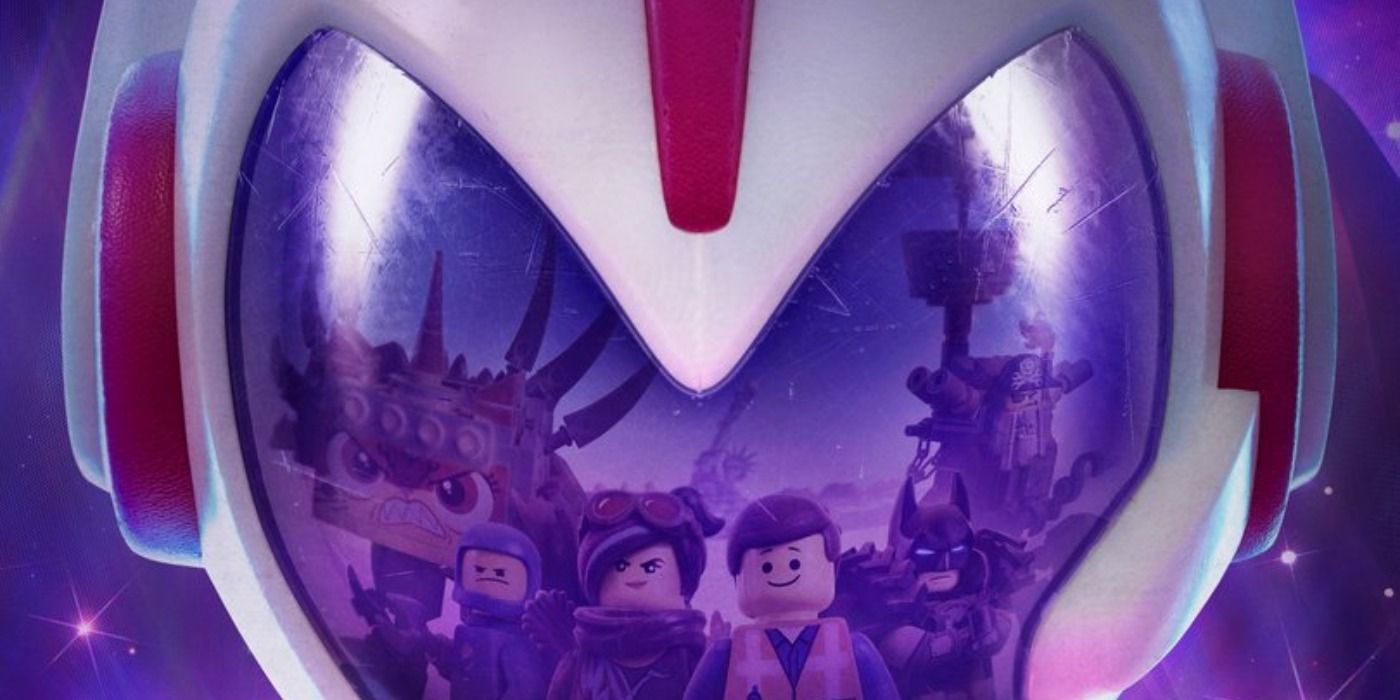 On Jan. 26, just two weeks ahead of its Feb. 8 release date, The LEGO Movie 2: The Second Part will be getting early screenings - and not just a handful of screenings either, but at 500 theaters across North America. The screenings are planned in advance of the LEGO Movie sequel in what some might feel is an attempt to help build buzz as the last legs of the film's promotion go into effect.
There has been lots of excitement from fans of 2014's The LEGO Movie, directed by Phil Lord and Chris Miller and starring Chris Pratt, Elizabeth Banks, and Will Arnett. Earning $469.1 million at the box office and receiving acclaim from critics and viewers alike at the time, Warner Bros. was spurred on to create not just a direct sequel to The LEGO Movie (the aforementioned The LEGO Movie 2), but an extended LEGO Movie universe. Between 2014 and 2019, the LEGO Movie franchise now includes The LEGO Batman Movie and The LEGO Ninjago Movie. Now, it appears The LEGO Movie 2 may do as well as previous entries - at least, it's certainly hoped so despite projections for low box office receipts of approximately $45-55 million on opening weekend - with the focus back on original LEGO Movie characters like Emmett (Pratt), Lucy (Banks), and Batman (Arnett), who will be teaming up to defeat shape-shifting space alien Queen Watevra Wa'Nabi (voiced by Tiffany Haddish).
Related: 2019 Winter & Spring Movie Preview
According to Business Wire, Warner Bros. will hold a special one-day advance screening in 500 theaters in North America. The early screening of The LEGO Movie 2 will be part of WB's "Awesome Week" event, which will include other still-unspecified events meant to stir up excitement over the coming sequel. Tickets for the early screening go on sale today (Jan. 23) and will be available at participating theaters and online outlets.
Amidst these developments to build buzz for the movie, fans can expect that many a familiar face - well, voice, really - will be returning for The LEGO Movie 2. Along with Pratt, Banks, and Arnett, previous LEGO Movie cast members Alison Brie, Charlie Day, Nick Offerman, and Will Ferrell will be heard lending their voices to characters they originated in the first film. While the directing team of Lord and Miller will not be returning (they've been busy working on an acclaimed and award-winning film while The LEGO Movie 2 was in production), director Mike Mitchell has stepped in. Fingers crossed that Mitchell can uphold the tone and vibrancy of The LEGO Movie, but with credits on films like Monsters vs. Aliens and Shrek Forever After, it's hard not to believe he can take the reigns of this franchise and direct it towards success.
It will be interesting to see if the early screenings pay off, especially when it comes to helping build early buzz and ensure that those low box office projections remain projections and not realities. With the final weeks before The LEGO Movie 2 premieres nationwide already here, it might take more than Pratt's effervescent charm to help give this film the boost it needs for a big box office win.
Source: Business Wire
This entry was posted by Screen Rant on January 23, 2019 at 9:01 am, and is filed under TV News. Follow any responses to this post through RSS 2.0. You can skip to the end and leave a response. Pinging is currently not allowed.