The Little Mermaid Getting 30th Anniversary Blu-ray In February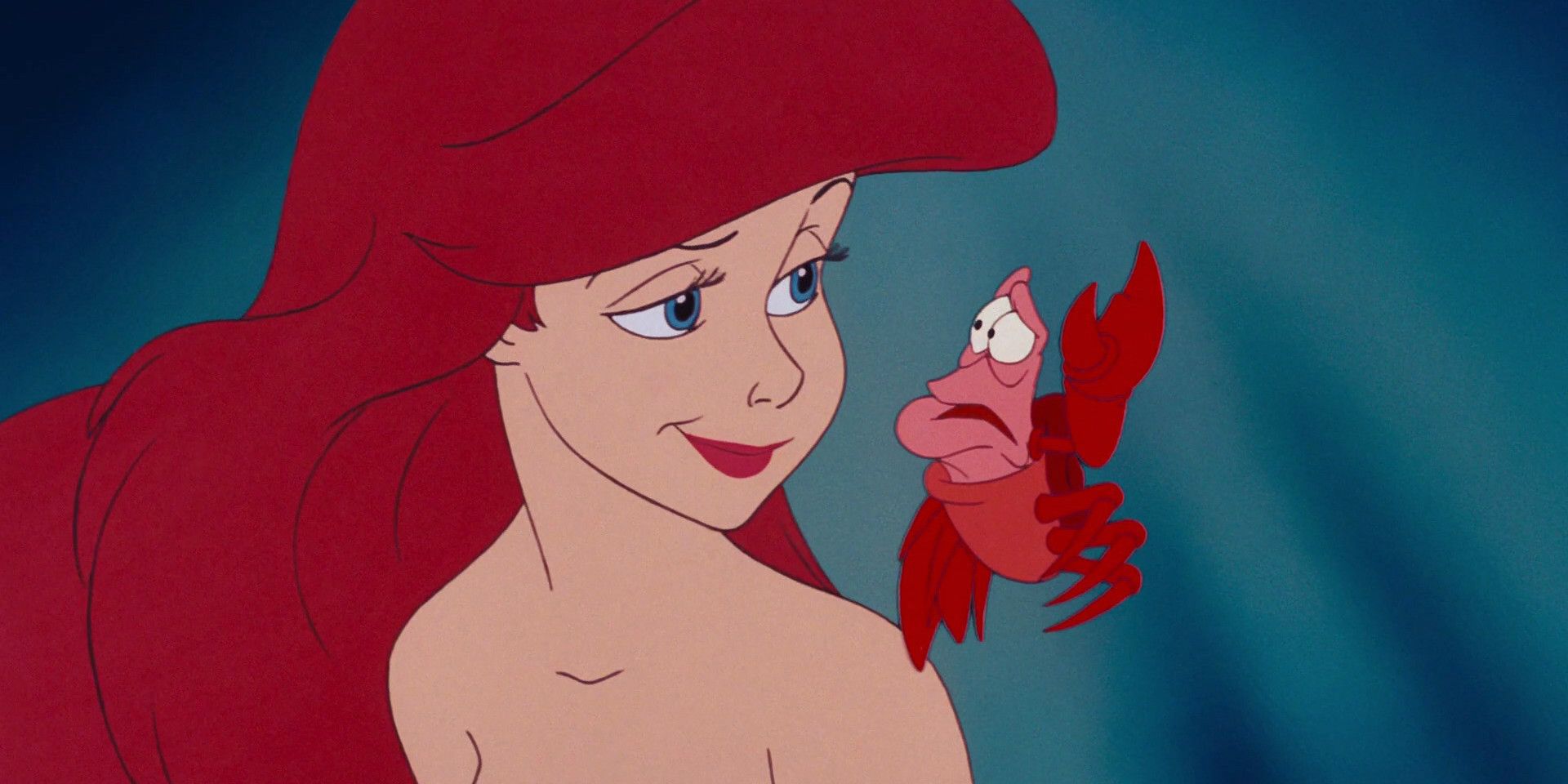 Walt Disney Home Entertainment will release The Little Mermaid just in time to celebrate the film's 30th anniversary. Originally released in theaters in 1989, Disney's The Little Mermaid is resurfacing in a Blu-ray, DVD and 4K Ultra HD format for the first time ever as part of Disney's Signature Collection. The magical tale about Ariel, the mermaid who dreams of becoming human will be seen in stunning, sharp HD.
The Little Mermaid follows Ariel, a free-spirited mermaid princess, who longs to be part of the human world. After bravely striking a bargain with the sneaky sea witch, Ursula, Ariel embarks on the adventure of a lifetime. With Flounder and Sebastian at her side, Ariel will need all of her courage and determination to right things in both her worlds. The film was directed by John Musker and Ron Clements (Aladdin). It featured the voice talents of Jodi Benson as Ariel, who celebrated with her own heartfelt anniversary tribute.
Related: Little Mermaid Rumor: Lady Gaga Possibly Up for Ursula Role
Disney announced The Little Mermaid 30th anniversary release will dive into the highly celebrated Walt Disney Signature Collection in February, with all-new bonus features and a sing-along mode. Viewers will get a look inside the recording booth in the "What I Want From You…Is YOUR VOICE" featurette. Additionally, "Stories From Walt's Office – Gadgets & Gizmos", which takes a look at some of the collections that Walt kept in his office. Viewers can also enjoy a special performance of "Part of Your World" by a cappella singing sensation DCapella. Plus, fans will have access to all the classic bonus content from previous releases. Disney broke the news via an announcement video. You can check that out below:
With Disney looking to transform The Little Mermaid into a live-action re-imagining, now is a great time to introduce a whole new generation to the acclaimed film. The re-imagining is potentially looking at Spider-Man: Far From Home and The Greatest Showman star Zendaya for the lead role. Once a Disney star herself, Zendaya could take this film's story into the 21st century. With her modern sensibilities, legions of fans, and a strong résumé, the young star is a perfect fit for the role of Ariel. Disney's been looking to many of their classic animated films as potential live-action remakes. Just recently they announced an adaptation of The Hunchback Of Notre Dame with Josh Gad starring. When live-action spectacles like Beauty And The Beast and the forthcoming remake of The Lion King are breaking records it's no wonder Disney would be eyeing one of their most popular films for another go under the sea.
The Signature Edition of Disney's The Little Mermaid will be released on Digital on February 12th and officially becomes available on 4K Ultra HD and Blu-ray on February 26th.
Source: Disney
This entry was posted by Screen Rant on January 17, 2019 at 7:01 am, and is filed under TV News. Follow any responses to this post through RSS 2.0. You can skip to the end and leave a response. Pinging is currently not allowed.