The Magicians Renewed For Season 5 By SYFY Ahead Of Season 4 Premiere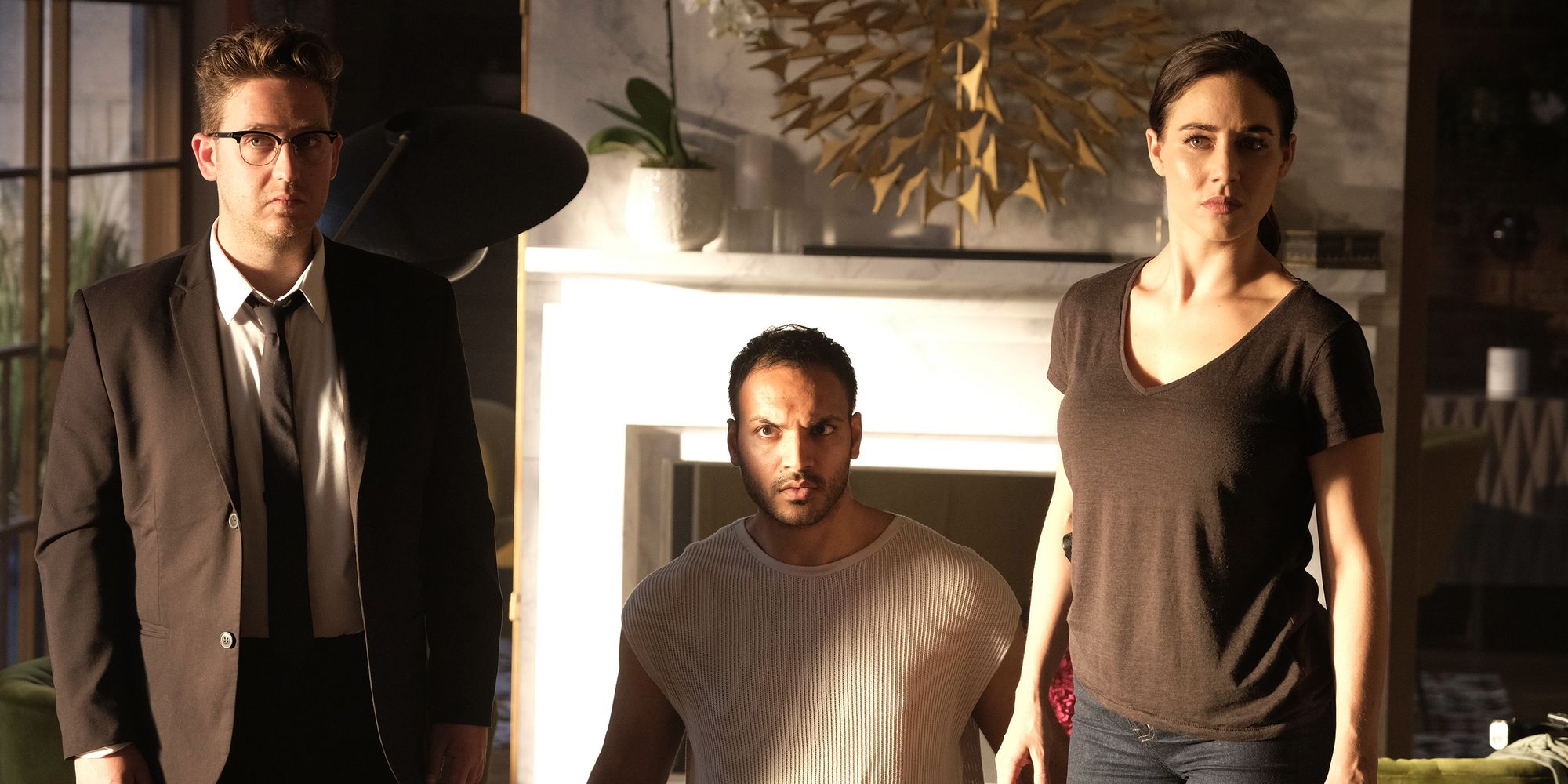 Fans looking forward to the season 4 premiere of SYFY's The Magicians can rest assured there'll be another year of magical misadventures at Brakebills, as the network announces an early season 5 renewal for the hit series. Adapted from the novels by Lev Grossman, The Magicians has been a winner for the genre-centric cable network since it launched in 2016, bringing an appropriately adult-oriented spin on the source material, which itself gained popularity from its decidedly more mature take on what has classically been YA reading material. The result is a series that's become more popular as it has gone on. 
As with series like The CW's Riverdale or the recent Netflix acquisition of You, The Magicians has seen its fan base expand thanks to its availability on the streaming giant. With subscribers bingeing the series in its entirety (all three seasons are currently available to stream), The Magicians has become something of a year-round success, with audiences tuning in for the new season on SYFY, while others wait until it hits Netflix, building anticipation for the next round of episodes. As it turns out, when season 4 hits the streaming service, fans likely won't have long to wait until season 5 is ready to premiere on cable. 
The announcement was made in an official press release from SYFY, just one day before the season 4 premiere. The news came with quotes from the powers that be at NBCUniversal, but also from the series' executive producers and co-showrunners, Sera Gamble and John McNarmara, who said:
"We couldn't be happier or more excited to conjure another year of magic and all it entails — love, hate, loyalty, betrayal, sex, foul language, drugs, battling gods, monsters and the most dangerous enemies of all: other human beings. We have the best writers, producers, directors, cast and crew in the charted multiverse. Here's how strongly we believe this: anyone who tries to poach a single one of them will be cursed. And we have the voodoo dolls to do it."
The news is clearly welcome for fans of the series who might've feared that after four seasons, the show could have ended up with a fate like SYFY's The Expanse, leading the show's legions of fans to take to social media in the hopes of finding another home for its beloved Magicians. As it turns out, they can rest easy through season 5. 
The Magicians season 4 premieres Wednesday @9pm on SYFY.
This entry was posted by Screen Rant on January 22, 2019 at 11:01 am, and is filed under TV News. Follow any responses to this post through RSS 2.0. You can skip to the end and leave a response. Pinging is currently not allowed.